Former President Donald Trump says he's considering holding one of his signature large rallies in the near future.
"We're thinking about doing one relatively soon just to let everybody know that there's hope in the future," the former president told his daughter-in-law Lara Trump in an interview for her new podcast on March 30.
Trump hasn't held a public event since leaving office on Jan. 20.
"I love doing them. But more importantly, I think we get the word out," he said.
"When you have rallies, you know if you won a state. I can tell if we're going to win a state by a rally. When we set up a rally 24 hours before and we have 35,000–40,000 people show up—in Florida, we had 55,000. In Butler, Pennsylvania, we had 52,000.
"When you have 52,000 people show up quickly for a rally … and the people line up for four days in advance, they stay in tents and things—it's the most incredible thing—and you get there, you leave, and say 'There's no way I lost Pennsylvania.' And we didn't, by the way. It was a hoax; the whole thing was a hoax."
President Joe Biden was certified the winner in Pennsylvania by approximately 80,000 votes.
An attempt to object to the state's results when Congress met in January to certify the 2020 election was voted down.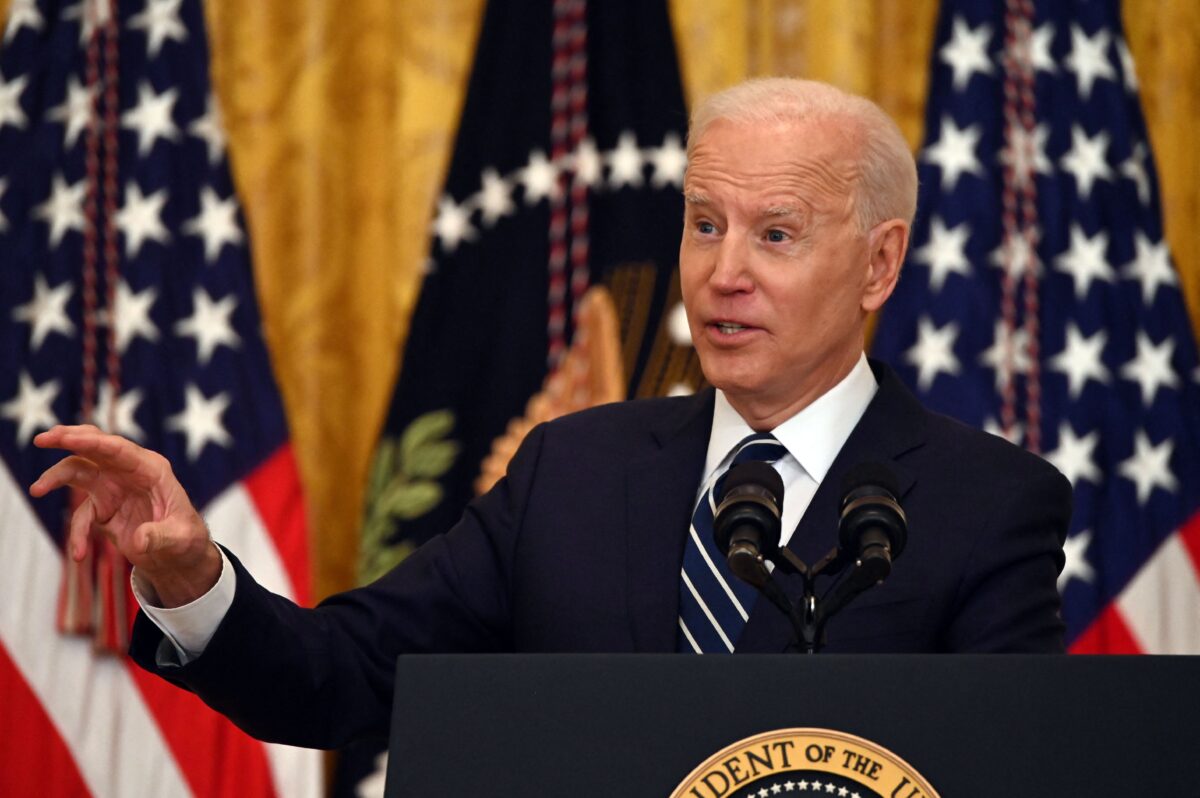 Congress ultimately confirmed Biden as the election winner, and he was sworn in later that month, though Trump has continued to maintain he was the true victor in 2020.
Trump said that since entering office, Biden has done things he never spoke of while on the campaign trail.
"The things that he said, whether we debated or whether he just made a statement, all of those things are not what he's doing. This is more liberal, more radical than what Bernie Sanders ever had in mind," Trump said, referring to Sen. Bernie Sanders (I-Vt.), a self-described socialist.
"Bernie could not be happier. But this is something Bernie never would have suggested, what's happening. [Biden] never talked about what he's doing to destroy energy, and the Second Amendment now is going to be next, they're going to destroy the Second Amendment. All of the things that they're doing—raise taxes at a level, the biggest tax increase in history—those were not things that were discussed during the election."
Trump noted that people can have hope that he will run for president again in 2024.
"You do have hope, that I can tell you. We love our country," he said. "This country, we all owe a lot to our country, but now we have to help our country."