Republican President Donald Trump said he's confident that some Democratic senators will vote to acquit him in the Senate impeachment trial.
Trump told Fox News before a rally in Des Moines, Iowa, on Thursday night that he watched a little bit of the trial and that it was "very boring."
"It's very boring. I call it the impeachment hoax, and that's what it is, it's a hoax," he said.
"It should have never taken place, should have never been allowed to happen, but I have great confidence in Republican senators and probably some Democrats, from what I understand."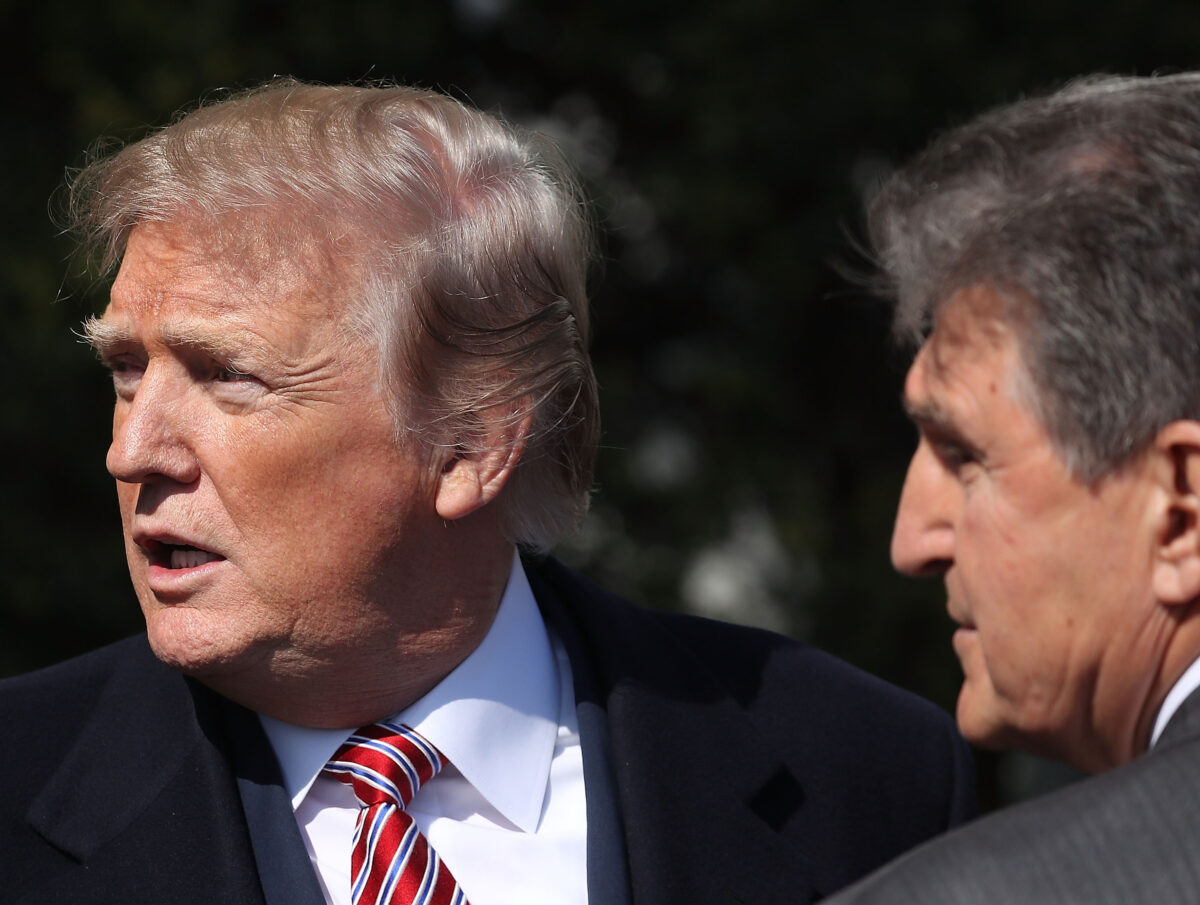 Trump was impeached on Dec. 18, 2019, on charges of abuse of power and obstructing Congress. The Senate heard days of arguments from House impeachment managers and Trump's legal team before submitting questions over two days, a phase that ended on Thursday night.
Convicting Trump on an article of impeachment and removing him from office requires a supermajority vote by the Senate, which Republicans hold 53-47. Dismissing the articles, or acquitting the president, requires a simple majority.
A growing number of Republicans said this week they'll vote to acquit Trump, with few signaling they have any doubts about the case. Several Democrats were considering voting to acquit—Sens. Joe Manchin (D-W.Va.), Kyrsten Sinema (D-Ariz.), and Doug Jones (D-Ala.)—Manchin told Politico.
"I know it's hard to believe that. But I really am [undecided]. But I have not made a final decision. Every day, I hear something, I think 'this is compelling, that's compelling,'" Manchin said. "Everyone's struggling a little bit."
Sens. Sinema and Jones didn't immediately return requests for comment.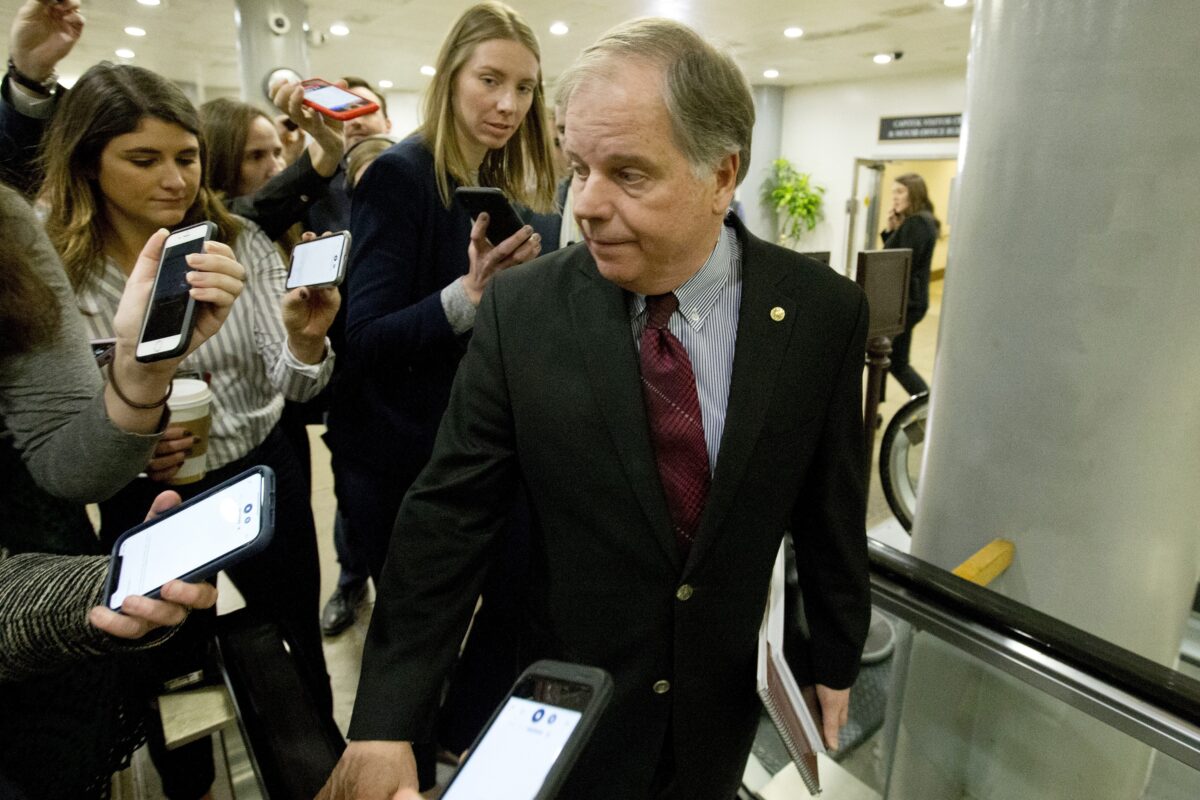 The impeachment trial appeared to near its end after two more moderate Republicans said they wouldn't side with Democrats in a crucial vote.
Senators will gather again on Friday afternoon. After each side presents for two hours, senators will vote on whether to call witnesses and obtain additional documents. Two Republicans considered potential swing votes—Sens. Lamar Alexander (R-Tenn.) and Cory Gardner (R-Colo.)—announced in the last two days they'd vote against calling additional witnesses and seeking more documents.
"I worked with other senators to make sure that we have the right to ask for more documents and witnesses, but there is no need for more evidence to prove something that has already been proven and that does not meet the United States Constitution's high bar for an impeachable offense," Alexander said Thursday night.
"I do not believe we need to hear from an 18th witness," Gardner said on Wednesday, referring to the 17 witnesses calling during the House impeachment inquiry.
If the witness measure is voted down, the Senate could decide to hold votes on both articles of impeachment later in the day or wait until Saturday or next week. Trump's State of the Union is scheduled for Tuesday, Feb. 4.