Former President Donald Trump on Saturday condemned the death of Tyre Nichols at the hands of five police officers in Memphis, Tennessee, saying that the tragedy "never should have happened."
"I thought it was terrible," Trump told The Associated Press on Saturday, referring to the street surveillance and body-cam footage showing the violence arrest and beating of Nichols. "He was in such trouble. He was just being pummeled. Now that should never have happened."
Nichols, a 29-year-old father and FedEx worker, was pulled over on the evening of Jan. 7 on his way home. According to the initial police report, Nichols tried to flee on foot following a "confrontation," only to get into "another confrontation" as police officers pursued and arrested him. He died in a hospital of his injuries three days later.
The officers initially alleged that Nichols was being pulled over for "reckless driving." On Friday, however, the Memphis police chief admitted that there is no video evidence to support that claim. Moreover, footage released by the City of Memphis revealed that the "confrontation" was apparently a five-on-one assault.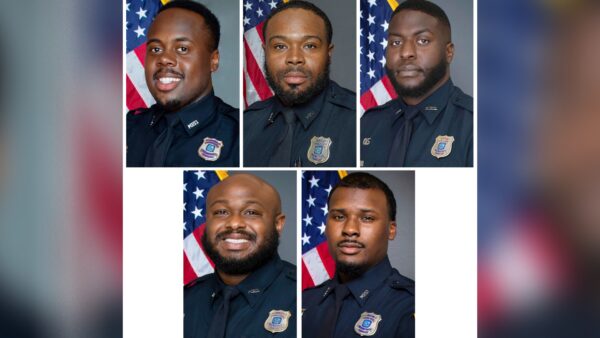 At one point of the brutal encounter, Nichols can be seen being pulled up from the ground with his hands restrained behind his back by two officers, while another officer repeatedly punches him in the face. When Nichols collapses again, the officers land two more kicks on his face.
In another video, Nichols can be heard screaming out "Mom" while his attackers pin him to the ground. Trump said this is a "very sad moment" that's particularly difficult to watch.
"That was really the point that got me the most, to be honest with you," Trump said.
When asked if the incident should lead to any criminal justice reform, Trump responded that this is more of a matter of hiring police officers who do their job right than reforming the police system.
"At the same time you have to stop crime, so it's sort of like individual people," he said. "You have to get the right people that know when you have to be tough and when not to be tough. This was a case of being very, very tough—overly, overly crazy."
"He was begging for his mother," Trump added. "That's not a question of reform, that's a question of having people that understand what you have to do and understand life."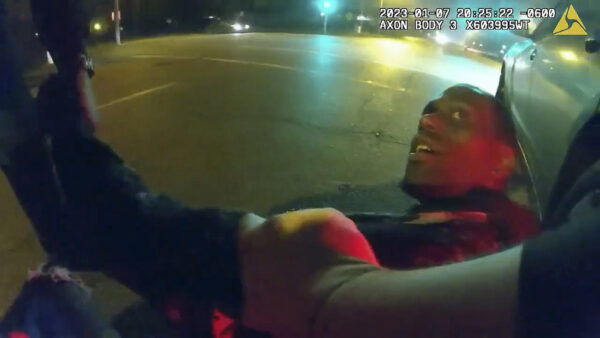 Trump kicked off his 2024 presidential campaign with a speech on Saturday in New Hampshire before heading to South Carolina. He didn't mention the death of Nichols during neither event.
Meanwhile, President Joe Biden reacted to the release of the graphic footage by calling a "swift, full, and transparent investigation" into Nichols' death. He also asked protesters to stay calm while the investigation proceeds.
"Outrage is understandable, but violence is never acceptable," Biden said in a statement on Thursday. "Violence is destructive and against the law. It has no place in peaceful protests seeking justice."
Each of the five officers involved in the attack has been charged with second-degree murder, aggravated assault, two counts of aggravated kidnapping, two counts of official misconduct and one count of official oppression. Nichols' family has called for charges for the paramedics who appeared to stand by for 20 minutes as Nichols lay on the ground dying.