President Donald Trump concluded his two-day trip to India on Feb. 25 after an extravagant reception and signing of a slew of important defense and economic deals. Indian analysts said the trip was mutually beneficial, and that the Indo–U.S. strategic ties will endure across party lines.
During a joint press conference on Feb. 25, Trump and Indian Prime Minister Narendra Modi talked about taking the relationship between the two countries to the next level.
"This relationship is the most important partnership of the 21st century. And therefore, today, President Trump and I have taken a decision to raise our partnership to the level of a comprehensive global strategic partnership," said Modi.
Aparna Pande, research fellow and director of the India Initiative at the Washington-based Hudson Institute, told The Epoch Times that this means upgrading the already existing partnership.
A joint statement released by the White House on Feb. 25 said the partnership is "anchored in mutual trust, shared interests, goodwill, and robust engagement of their citizens."
Pande said this is the most important outcome of Trump's visit and upgrades India–U.S. strategic relationship.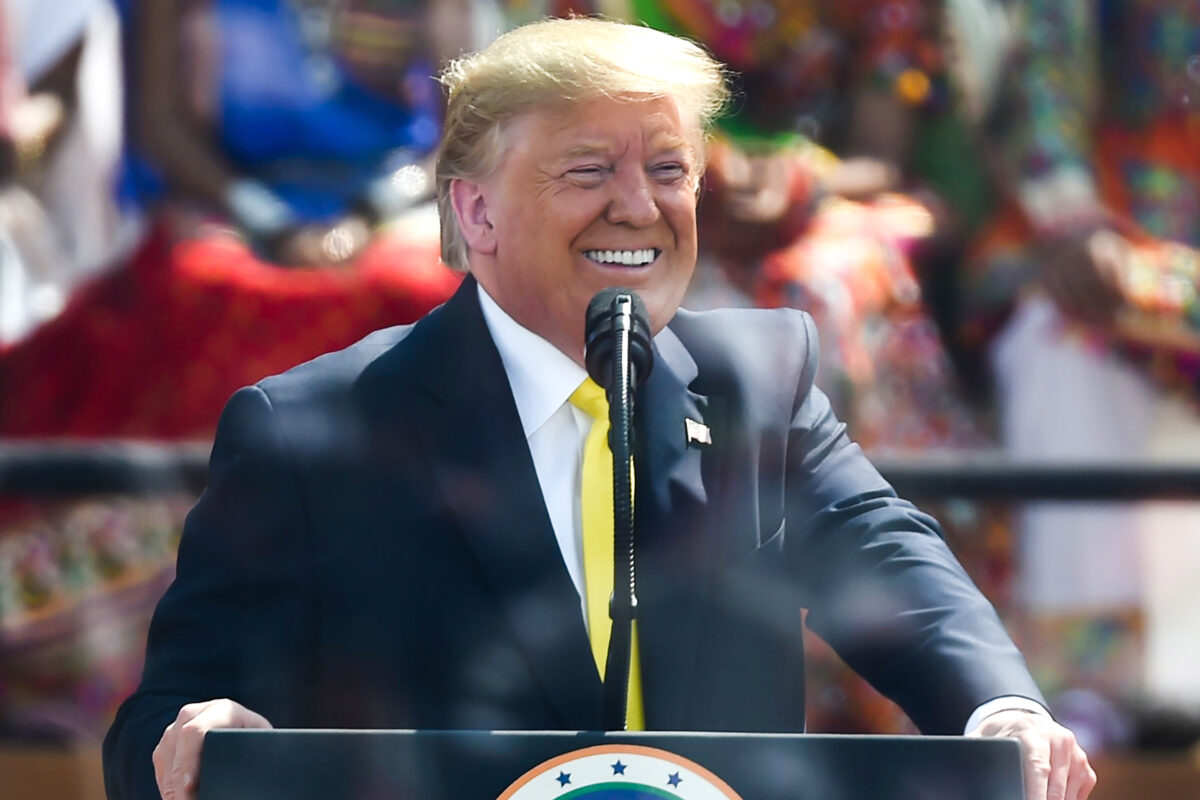 Productive Exchange
Modi said the two sides had a productive exchange on defense and security, strategic energy partnership, technology cooperation, global connectivity, trade relations, and people-to-people ties.
The important deals signed on Feb. 25 include American exports of liquefied natural gas and the sales of U.S.-made military helicopters.
"Earlier today, we expanded our defense cooperation with agreements for India to purchase more than $3 billion of advanced American military equipment, including Apache and MH-60 Romeo helicopters—the finest in the world," said Trump.
"These deals will enhance our joint defense capabilities as our militaries continue to train and operate side-by-side."
Modi highlighted that the United States has become an important source of oil and natural gas for India and that the energy trade volume in the past four years has reached $20 billion. Trump said that since he became president, high-quality energy exports to India have increased by 500 percent.
Trump also talked about the consensus between India and the United States on protecting citizens from radical Islamic terrorism.
Pande welcomed the defense and economic deals and the joint statements by both leaders, and suggested that more are coming.
"Great visit on optics, discussions, and defense. The energy and defense deals exemplify the strong relationship, and many more such deals in both areas are expected in coming months," she said.
Trump also talked about increasing U.S. exports to India and said general exports have increased by 60 percent since he took office.
New Delhi Television reports that while talking about the trade deal, Trump complained about the high tariffs in India.
"Relationship with India is magnificent—but deficit is 24 billion. They (the Indian government) have high tariffs … too high. You can't do that," he said.
A comprehensive trade deal between the two countries still had not been reached, but Trump expressed optimism about something in the future.
"Our teams have made tremendous progress on a comprehensive trade agreement, and I'm optimistic we can reach a deal that will be of great importance to both countries," he said.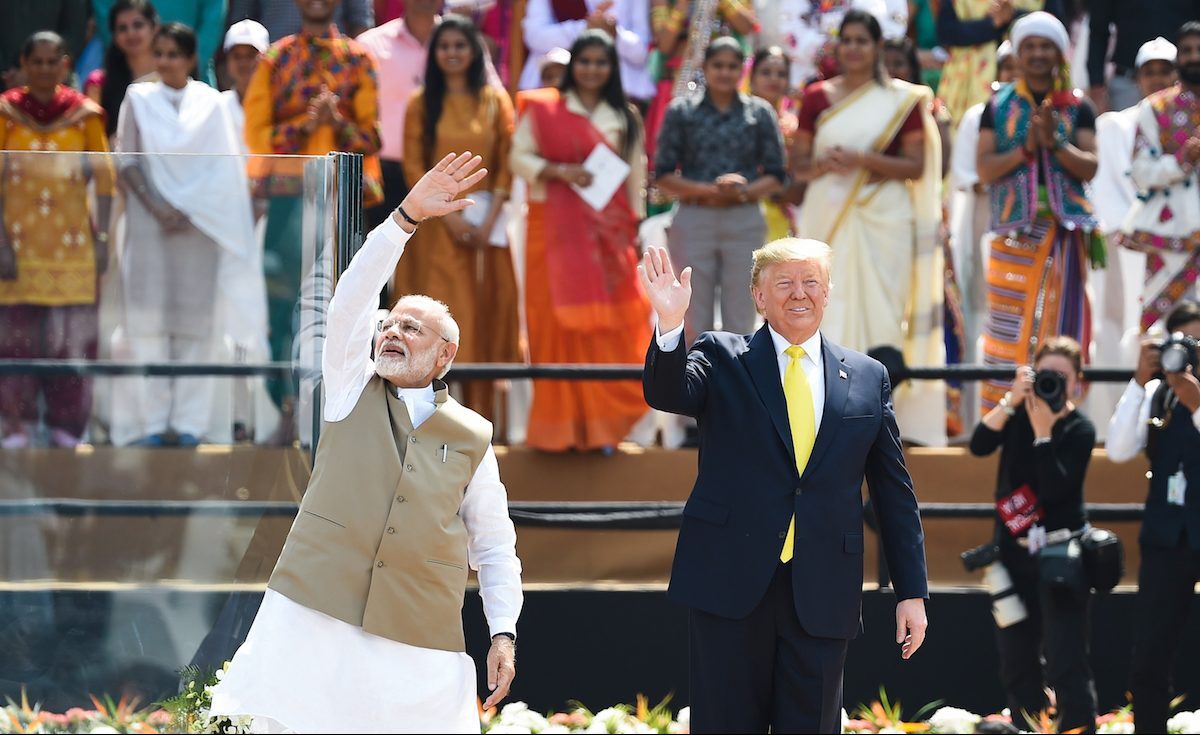 Strategic Partnership in Indo-Pacific
Trump stressed strategic convergence for a free and open Indo-Pacific and talked about revitalizing the quadrilateral alliance between the United States, India, Australia, and Japan.
"Since I took office, we have held the first Quad ministerial meeting—I guess you would call it a meeting, but it seems like so much more than that—and expanded cooperation on counterterrorism, cybersecurity, and maritime security to ensure a free and open Indo-Pacific," he said.
Pande said the quadrilateral alliance will boost India's defense and military capability. "Every such grouping that boosts India's relations with partners and allies in Asia is useful," she said.
The joint statement mentioned that the two countries reached a strategic convergence for a "free, open, inclusive, peaceful, and prosperous Indo-Pacific region."
It said the United States appreciates India as a net provider of security in the region and for its humanitarian and development assistance.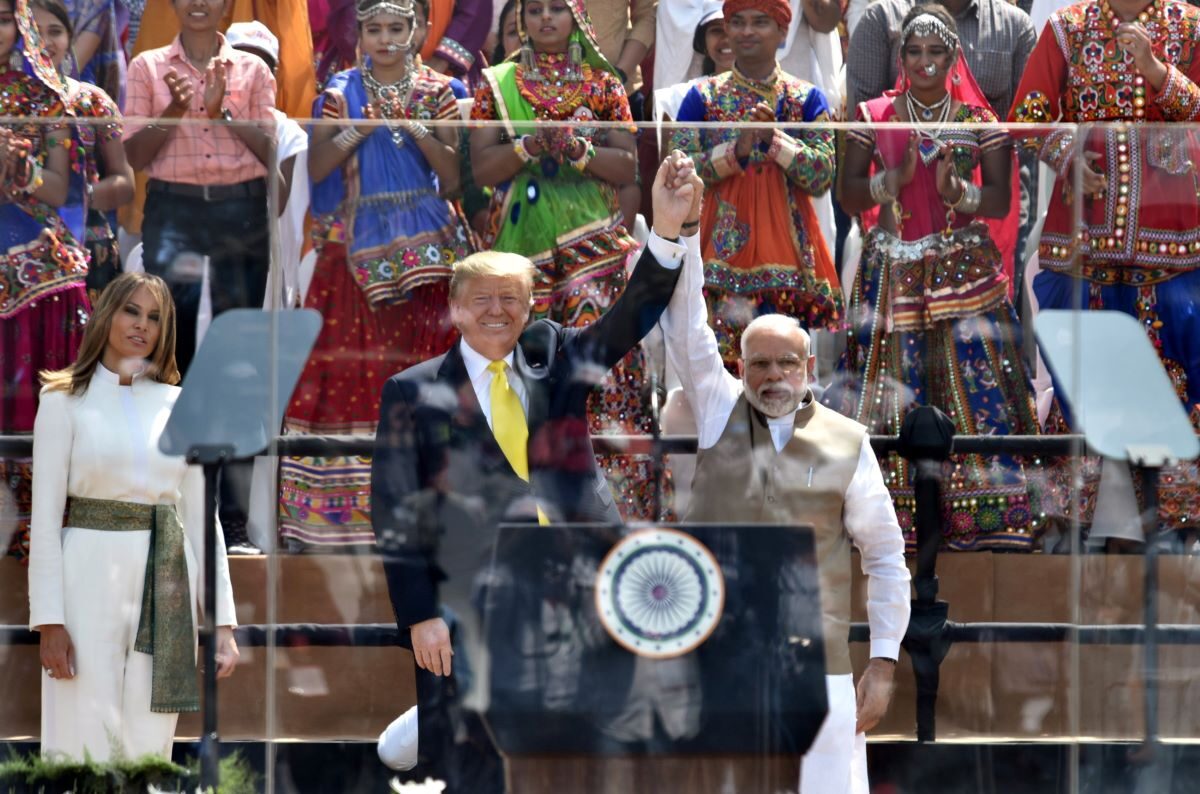 Experts: Modi Needs Trump
Indian experts told The Epoch Times that Trump visited India when the politics inside the country are deeply divided, but the relationship between the two countries is of strategic importance and is here to last, irrespective of who is in power.
Chandra Mishra, an election strategist who works with various political parties across India, said Trump's visit will help support Modi's political cause.
"After the clean sweep in 2019 general elections, Modi is continuously losing the state elections. Modi wants to show his international clout to his home audience, specifically to his vote bank, so that larger-than-life image of Modi remains intact," said Mishra.
He said that even the situation in India's neighborhood makes Trump's first trip to India significant.
"Modi needs Trump very badly at this time, specifically when there are so many issues in India related to its neighbors, like abolition of 370, CAA, NRC, Rohingyas, Bangladeshi infiltration—where China is having a very strong strategic say, be it in the case of Pakistan, Rohingyas, or Bangladeshi infiltration," Mishra said.
He said the opposition parties inside India have been not very enthusiastic about Trump's visit, but that's because of internal politics and has nothing to do with the policies between the two partner nations.
"It's a compulsion to be pro-USA in today's world for India, irrespective of whichever party comes to power, except for the communists, who have little chance," he said.
S. Chandrasekharan, director of the India-based South Asia Analysis Group, told The Epoch Times that Trump's visit is a personal victory for Modi, and the two leaders have seemed to "hit off well."
Chandrasekharan said a change in the Indo–U.S. strategic partnership that Trump and Modi have set up won't change, regardless of who is in power.
"Not drastically, unless the [National] Congress [main opposition party] comes to power with substantial backing of the leftists, particularly the CPI–M (Communist Party of India–Marxist), but the latter may not happen," he said.