President Donald Trump got off Air Force One in Alaska on May 25, cheering American troops at the airport and signing a "Make America Great Again" hat.
Trump and First Lady Melania Trump were on their way to Japan to meet with Prime Minister Shinzo Abe.
Trump approached the crowd of troops at Joint Base Elmendorf-Richardson and thanked them for being there to greet him.
"I figured I might as well get out of the plane, right?" he said. "We love Alaska, we all love Alaska," he added
U.S. President Donald Trump has greeted U.S. troops in Alaska on Friday while on his way to a state visit in Japan. pic.twitter.com/MkwDMozSF1

— The Voice of America (@VOANews) May 25, 2019
In Alaska with our GREAT TROOPS, departing shortly for Japan! pic.twitter.com/9a72TMftpN

— Donald J. Trump (@realDonaldTrump) May 25, 2019
Trump shook hands in the crowd, posed for pictures with some troops, and signed a "MAGA" hat.
He recorded a short video with the crowd, saying the troops "will all be famous after this."
"We just got off the plane, I wanted to say hello, and these are tremendous people," he added. "Thank you all very much."
Trump later landed in Japan.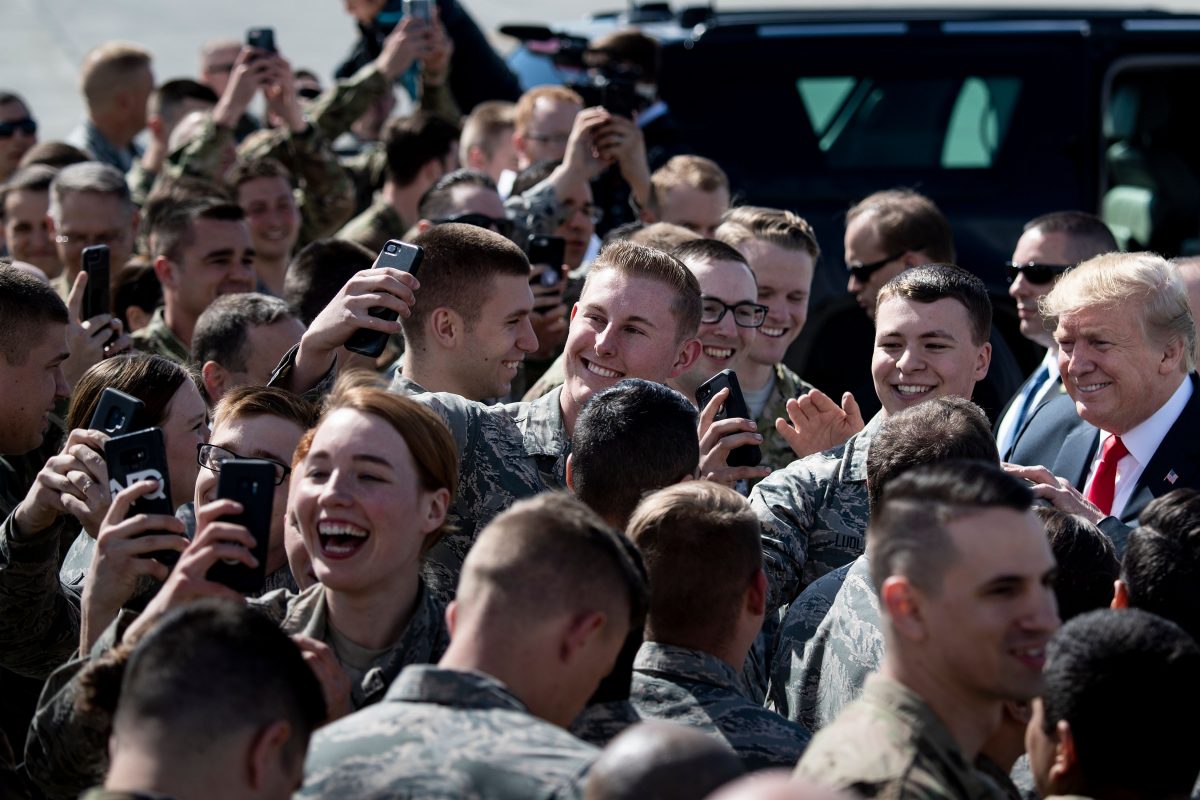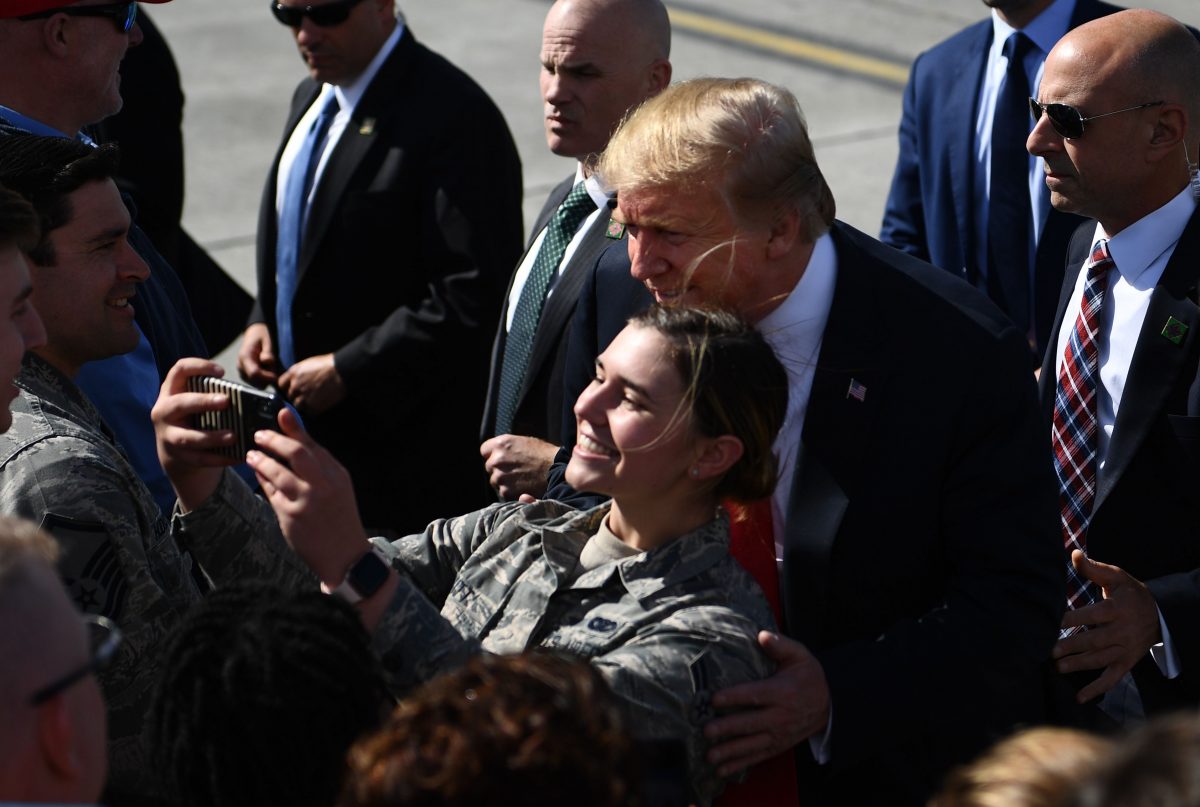 Trump Arrives in Japan for State Visit
Trump landed in Tokyo later on Saturday with the first lady.
Trump and Abe were expected to discuss trade during talks on Monday, but the visit was going to be largely ceremonial.
After landing, Trump met with Japanese and American business leaders at the U.S. ambassador's residence in Tokyo.
Trump said the United States and Japan "are hard at work" negotiating a new bilateral trade agreement that he said would benefit both countries.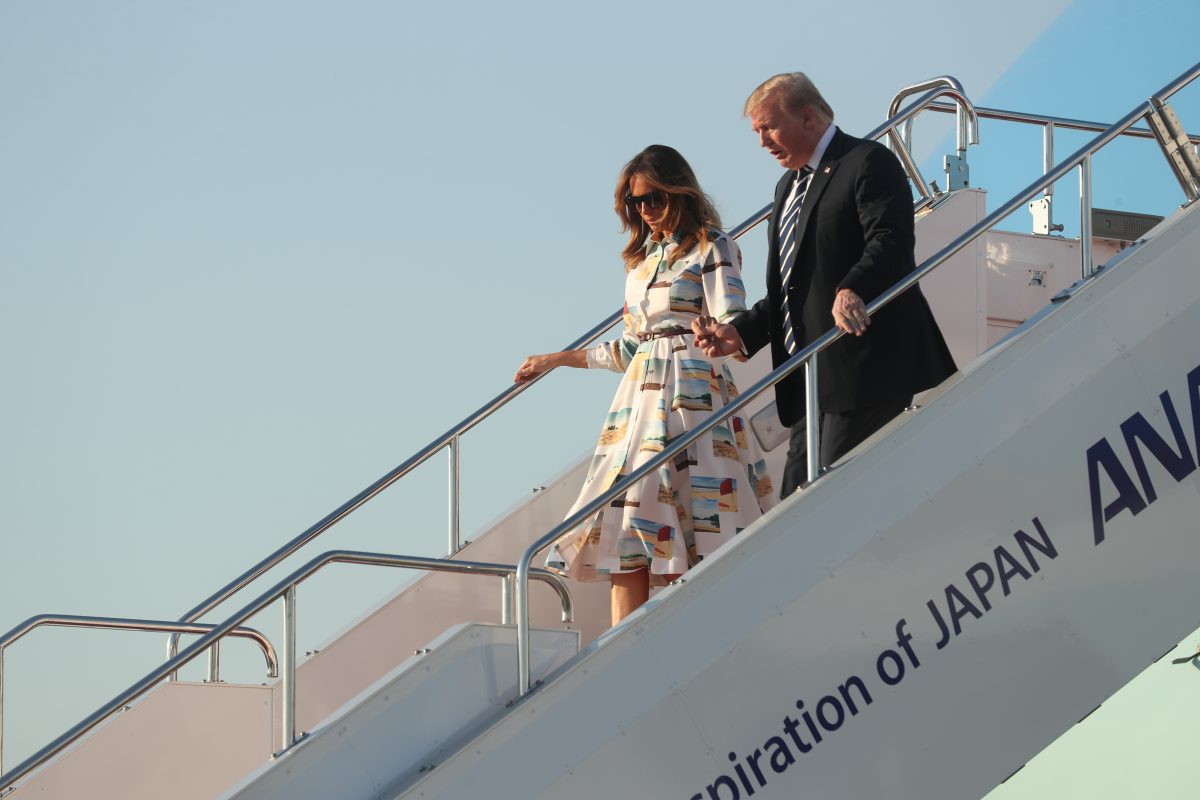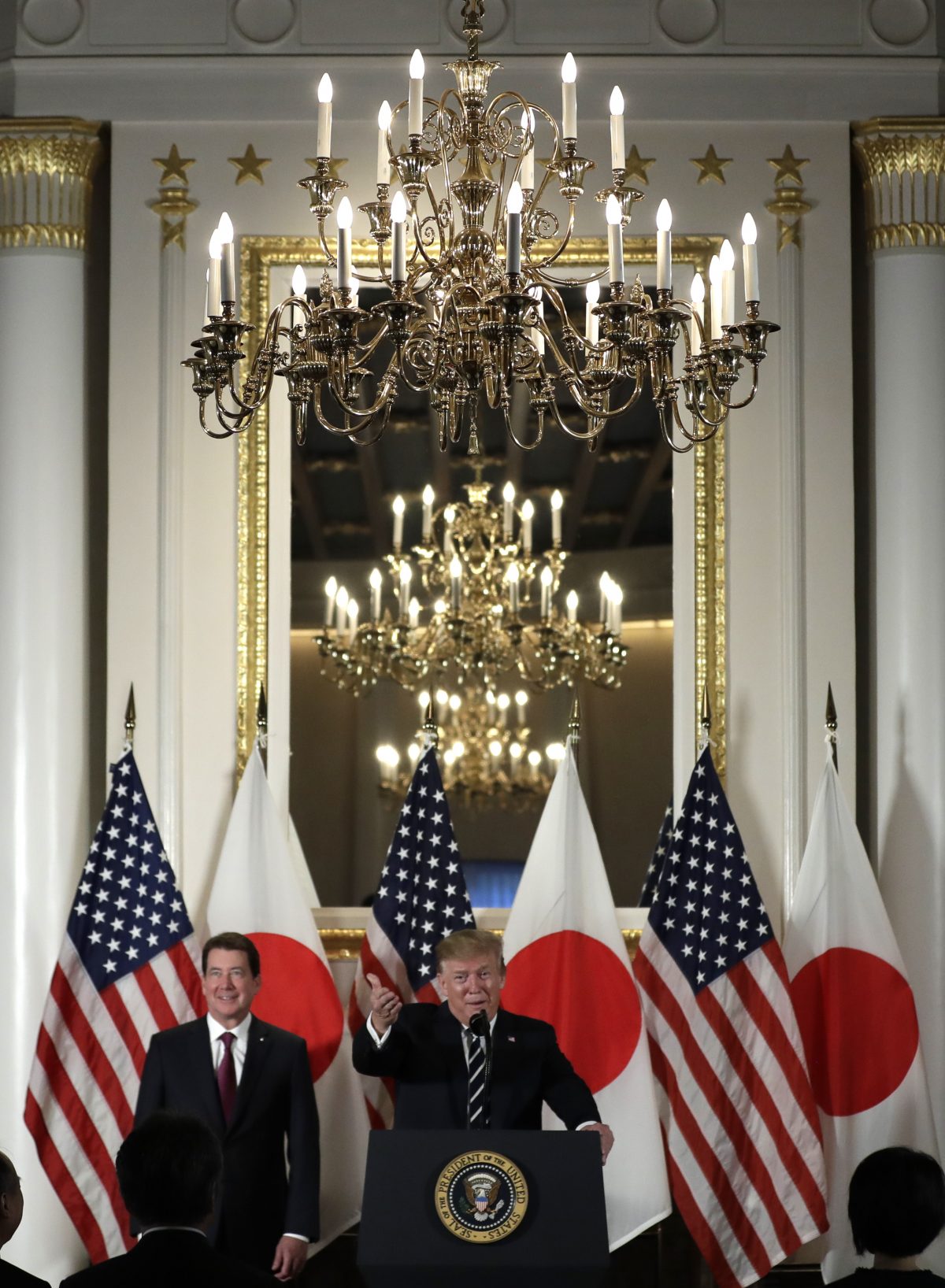 "I would say that Japan has had a substantial edge for many, many years, but that's OK," Trump told the group, joking that, "Maybe that's why you like me so much."
"With this deal we hope to address the trade imbalance, remove barriers to United States exports, and ensure fairness and reciprocity in our relationship. And we're getting closer," he added, while urging the business leaders to invest more in the United States.
He also praised what he described as the "very special" United States-Japan alliance, telling the group that, "The relationship with Japan and the United States, I can say for a fact, has never been stronger, it's never been more powerful, never been closer."
The Associated Press contributed to this report.