President Donald Trump hailed the modest increase of consumer prices in April reported by the Bureau of Labor Statistics (BLS) on May 10.
"Great Consumer Price Index just out. Really good, very low inflation! We have a great chance to 'really rock!' Good numbers all around," Trump said in a May 10 tweet.
Great Consumer Price Index just out. Really good, very low inflation! We have a great chance to "really rock!" Good numbers all around.

— Donald J. Trump (@realDonaldTrump) May 10, 2019
Used car prices fell by 1.3 percent, the most in seven months. Apparel prices decreased by 0.8 percent in April in the seasonally adjusted data and almost 3 percent from April 2018 unadjusted. It was the largest 12-month drop in apparel prices since 2003, although the data is skewed by the change in March in how the BLS counts apparel prices.
The Consumer Price Index (CPI) increased 0.3 percent in April—less than expected—lifted by rising gasoline, rents, and health care costs. It increased 2.0 percent in the 12 months through April.
Economists polled by Reuters had forecast a CPI increase of 0.4 percent in April and a 2.1 percent rise year-on-year.
The Federal Reserve last week kept interest rates unchanged and signaled little desire to adjust monetary policy anytime soon.
"We have a strong economy in a good place," with no sign of inflation pressures, Federal Reserve Bank of New York President John Williams said at a local business event in New York City.
Interest rates, he said, are well positioned "to keep this going, to keep the economy on a strong trajectory."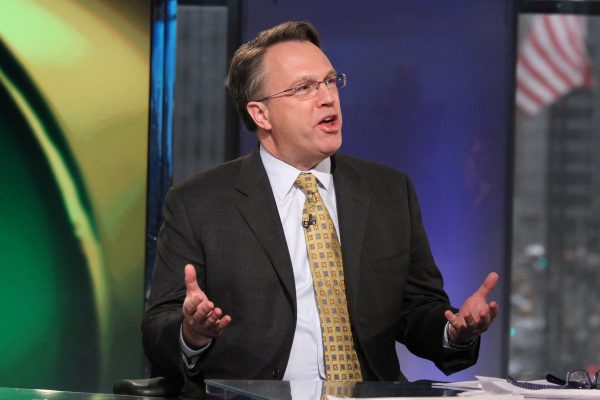 In the 12 months through April, the core CPI increased 2.1 percent after gaining 2.0 percent in March.
Excluding the volatile food and energy components, the CPI edged up 0.1 percent, as apparel prices dropped for a second straight month. The so-called core CPI has now increased by about the same margin for three straight months.
The low inflation rate could boost the chances of the Fed coming under pressure to cut interest rates. Trump called on the central bank to cut interest rates by 1 percent in April.
"Our Federal Reserve has incessantly lifted interest rates, even though inflation is very low, and instituted a very big dose of quantitative tightening," Trump wrote on Twitter on April 30.
"We have the potential to go up like a rocket if we did some lowering of rates, like one point, and some quantitative easing," he added. "Yes, we are doing very well at 3.2% GDP, but with our wonderfully low inflation, we could be setting major records &, at the same time, make our National Debt start to look small!"
The Fed, which has a 2 percent inflation target, tracks a different measure, the core personal consumption expenditures (PCE) price index, for monetary policy.
The core PCE price index increased 1.6 percent on a year-on-year basis in March, the smallest rise in 14 months, after advancing 1.7 percent in February. The April PCE price index data will be published later this month.
Oil Impact
In April, gasoline prices rose 5.7 percent, accounting for more than two-thirds of the increase in the CPI last month, after surging 6.5 percent in March.
Gas prices responded to a nearly 40 percent increase in oil prices since the low in late December. The prices have somewhat slumped in recent weeks as Trump announced an escalation of tariffs on Chinese products, but it usually takes about six weeks for oil prices to filter down to gas station pumps.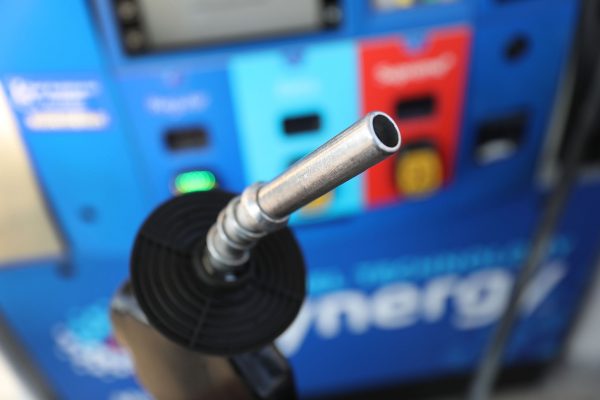 While tariffs on China push oil prices down, Trump's decision to deny sanction waivers to buyers of Iranian oil has had the opposite effect.
"However, Saudi Arabia and several of its allies have more replacement barrels than what would be lost from Iranian exports in a worst-case scenario. This should limit the positive impact on crude prices," said Bjørnar Tonhaugen, head of oil market research at Rystad Energy, MarineLink reported on April 25.
The economy grew at a 3.2 percent annualized rate in the first quarter, beating expectations, followed by the unemployment drop to 3.6 percent in April—the lowest since 1969.
Reuters contributed to this report.