President Donald Trump's reelection campaign has raised $13 million after a Democratic-led impeachment inquiry.
A sponsored Facebook ad for Trump's campaign read that "there are now over 150 House Democrats who back impeachment," adding that these "claims have nothing to do with the President—the Democrats thrive on silencing and intimidating his supporters."
Another text message from his campaign said that House Speaker Nancy Pelosi (D-Calif.) "just called for Impeachment. WITCH HUNT! I need you on my Impeachment Defense Team."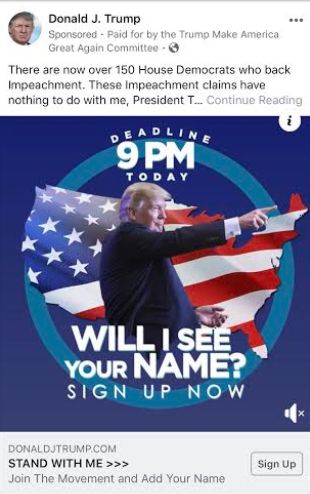 The Associated Press reported that as of Thursday, Sept. 26, Trump's campaign has raised at least $13 million, with the Republican National Committee raising the funds from online donors in all 50 states as well as a Thursday morning breakfast.
Pelosi announced on Sept. 24 that House Democrats would move on an impeachment inquiry against Trump following a report saying the president asked Ukrainian President Volodymyr Zelensky to investigate former Vice President Joe Biden, a 2020 contender. Trump has vehemently denied the allegations of quid pro quo that have been levied against him.
The fundraising comes about a week before the third-quarter reporting deadline. So far, Trump and the Republican National Committee have raised about $210 million with more than a year to go before the November election, AP reported, citing the Federal Election Commission.
Biden's campaign also saw an uptick in contributions, with a spokesperson telling the news agency that it was the best week in months.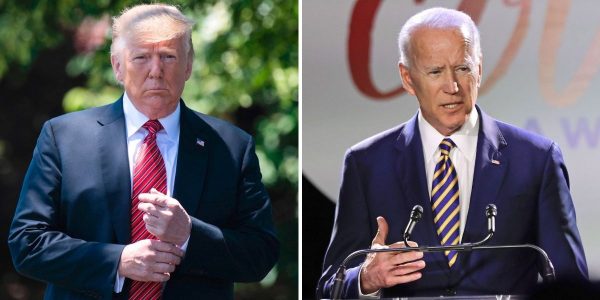 "Donald Trump sat in the Oval Office asking a foreign leader to investigate Joe Biden's family because he knows Joe Biden will make sure he's a one-term president," one Biden ad reportedly stated. "Don't let the president get away with this gross abuse of power."
The AP report didn't mention the amount Biden had raised.
'It Doesn't Matter'
Over the weekend, during a press event held by the Texas Tribune, Pelosi said it's more important for Congress to uphold its duty than for the Democrats to control the lower Congressional chamber.
"It doesn't matter," Pelosi replied when asked by Texas Tribune CEO Evan Smith if she is worried about the Democrats keeping the House if their impeachment efforts go awry.
"People say you have to take a political risk doing that," she explained."That doesn't matter. Because we cannot have a president of the United States undermining his oath of office, his loyalty to his oath of office, undermining our national security, and undermining the integrity of our elections."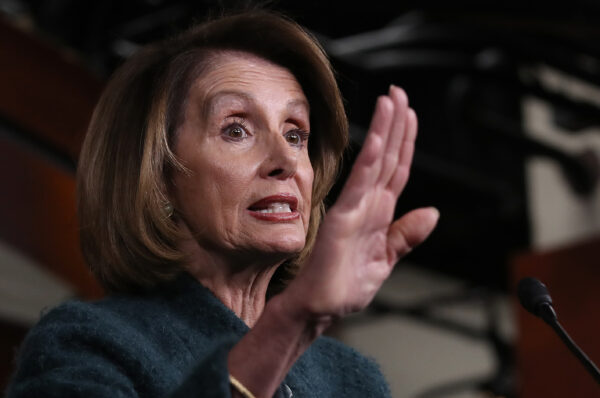 Over the weekend, Trump retweeted dozens of supporters but also released a video on the social media website, describing the impeachment effort against him as "a scam."
"The Democrats want to take away your guns, they want to take away your healthcare, they want to take away your vote, they want to take away your freedom, they want to take away your judges, they want to take away everything. We can never let this happen," Trump said in the clip.
"We are fighting to drain the swamp. And that's exactly what I'm doing and you see why we have to do it because our country is at stake like never before. It's all very simple. They're trying to stop me because I'm fighting for you. And I'll never let that happen," he added.