The first-of-its kind virtual fundraiser by President Donald Trump raised over $20 million for his reelection campaign.
The event, hosted by the president himself and Trump Victory Finance Committee National Chair Kimberly Guilfoyle received 300,000 donations, according to a press release from the campaign. The average donation was roughly $67.
"Trump Victory's groundbreaking fundraising record proves the American people are passionate about gaining four more years under President Trump's strong leadership," Guilfoyle said in a statement. "Across the nation, the silent majority are coming together to donate their valuable time and hard-earned money to help make this President's re-election a reality."
Trump has consistently outpaced presumptive Democratic presidential nominee Joe Biden in fundraising, spending and cash on hand, according to Ballotpedia. 
Biden, in the meantime, has consistently led Trump in polling. The former vice president held an 8.6 point lead over Trump on July 19, according to an average of national polls maintained by Real Clear Politics.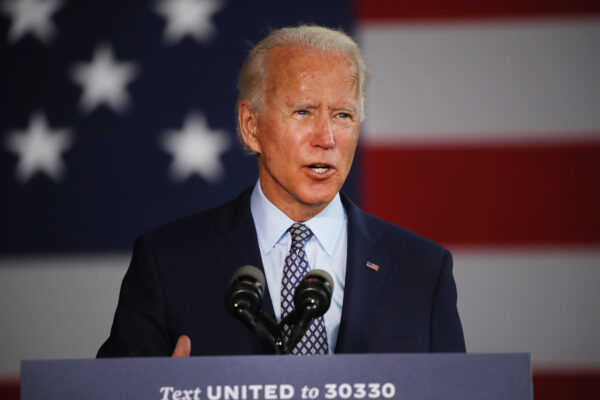 Biden has held a number of virtual events since the beginning of the outbreak of the Chinese Communist Party (CCP) virus, commonly known as the novel coronavirus. Biden's most successful virtual fundraiser featured former President Barack Obama and brought in $7.6 million according to Biden's campaign.
The $20 million haul is more than double Biden's record and suggests that virtual fundraisers may become a new normal as Trump keeps up a breakneck fundraising pace. 
Donald Trump Jr., the president's son, congratulated Guilfoyle on the fundraiser, calling it "an incredible day." 
According to Axios, the event features appearances by White House chief of staff Mark Meadows, Treasury Secretary Steven Mnuchin and Tiffany Trump, the president's daughter. Guilfoyle said she plans to repeat the event, calling it "innovative and inclusive."
"The most important measure of success in this race is enthusiasm, and the enthusiasm from President Trump's supporters cannot be matched," Guilfoyle said.
The CCP virus pandemic has significantly altered the course of the 2020 presidential election, forcing Trump to go for months without hosting any of his signature campaign rallies.
The Trump campaign casts the 2020 election as a referendum between communism and freedom. The Biden campaign has recently combined its platform with openly socialist Sen. Bernard Sanders (I-Vt.). Biden is betting on the popular appeal of social welfare programs and other progressive policy items, including a hands-off approach to illegal immigration and a $2 trillion climate change plan.
The two candidates are expected to face each other in three debates before the presidential election on Nov. 3.