The Trump campaign on Dec. 3 filed a series of affidavits and declarations in support of a lawsuit brought by President Donald Trump on Dec. 2 against election officials and leaders in Wisconsin, alleging "unlawful and unconstitutional" acts and asking the court to forward the matter to the state legislature.
"At the heart of each violation of the Wisconsin Election Code described in this Complaint was the purposeful disregard of thoughtful legislative safeguards meant to prevent absentee ballot fraud and to promote uniform treatment of absentee ballots throughout the State," the complaint (pdf) reads.
The complaint makes five key allegations: that elections officials ignored or compromised state law limits on the availability of mail-in balloting for people who were reasonably able to cast in-person ballots; that they allowed for the proliferation of unmanned mail-in ballot drop boxes, making it easier to engage in ballot harvesting and other forms of mail-in ballot fraud; that vast numbers of mail-in ballots were processed and counted outside of the visibility of poll watchers; that there was a reduction or outright elimination of mandatory voter information certifications for mail-in ballots, reducing the integrity and security of the election; and that "ballot tampering" was permitted, namely that election workers were allowed to alter the certification of the voter or witness on mail-in ballots, which undermined the uniform treatment of absentee ballots in Wisconsin.
The affidavits and declarations make claims in support of the above allegations.
One of the sworn statements (pdf), signed by Bartholomew Williams, a poll watcher at the Central Count in Milwaukee, claims various actions on the part of election officials prevented his ability to conduct meaningful observation. Williams' allegations include being denied access entirely to the Central Count for around 30 minutes on Election Day, not being allowed to remain in "an unobtrusive area" of the ballot processing area from which he could reasonably observe ballot processing activity, and being prevented from raising challenges regarding voter certification and required witness information for any ballots.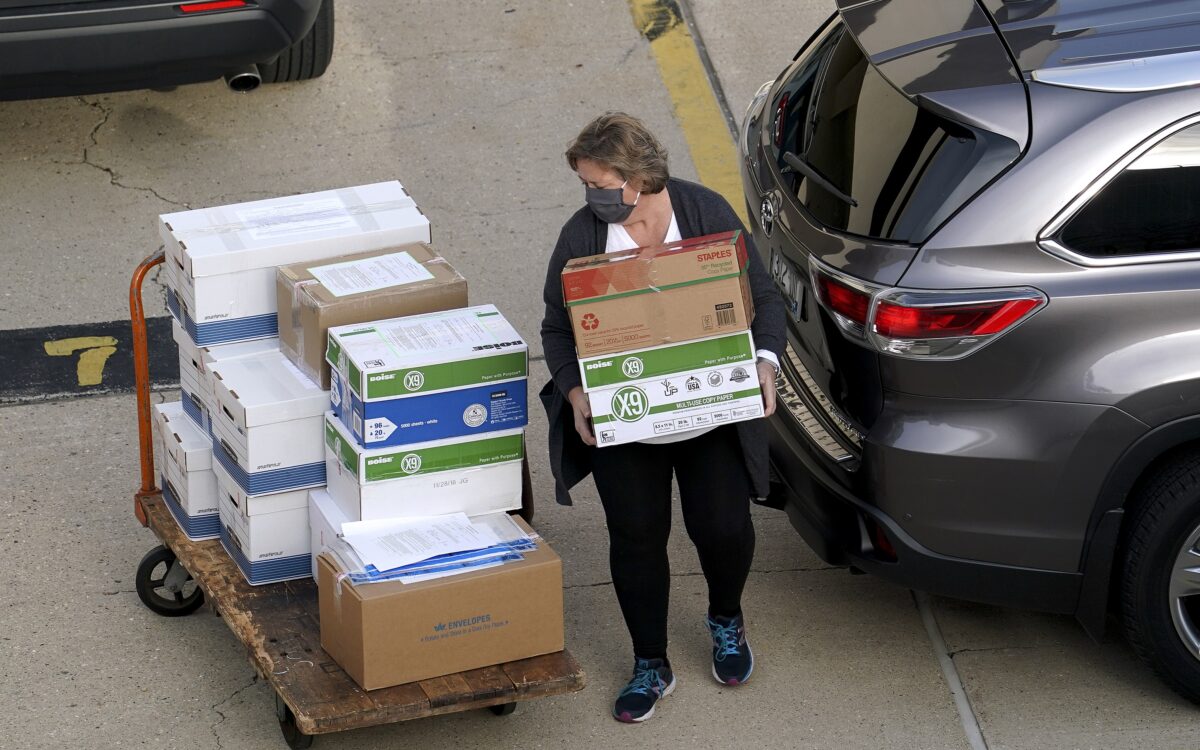 An affidavit, signed by poll watcher Anne Marie Klobuchar (pdf), claims that Republican election observers were not being allowed into the Central Count in Milwaukee, prompting her to register as an Independent to gain access. She was then allowed in, according to the affidavit, but confined to areas beyond taped-off sections where vote processing was taking place, "which made it very difficult to meaningfully observe the vast majority of tables." Klobuchar also claimed she saw bins of absentee ballots arriving at Central Count with already opened envelopes, and that she was informed that 169,000 absentee ballots were returned prior to Election Day and that by 7:35 p.m. that day, 102,000 absentee ballots had already been processed.
Several other declarations and affidavits (pdf) made similar claims of being denied meaningful access to observe vote processing and tabulation, including some watchers saying their observation efforts were limited to being placed in a separate room and watching processing activities on video.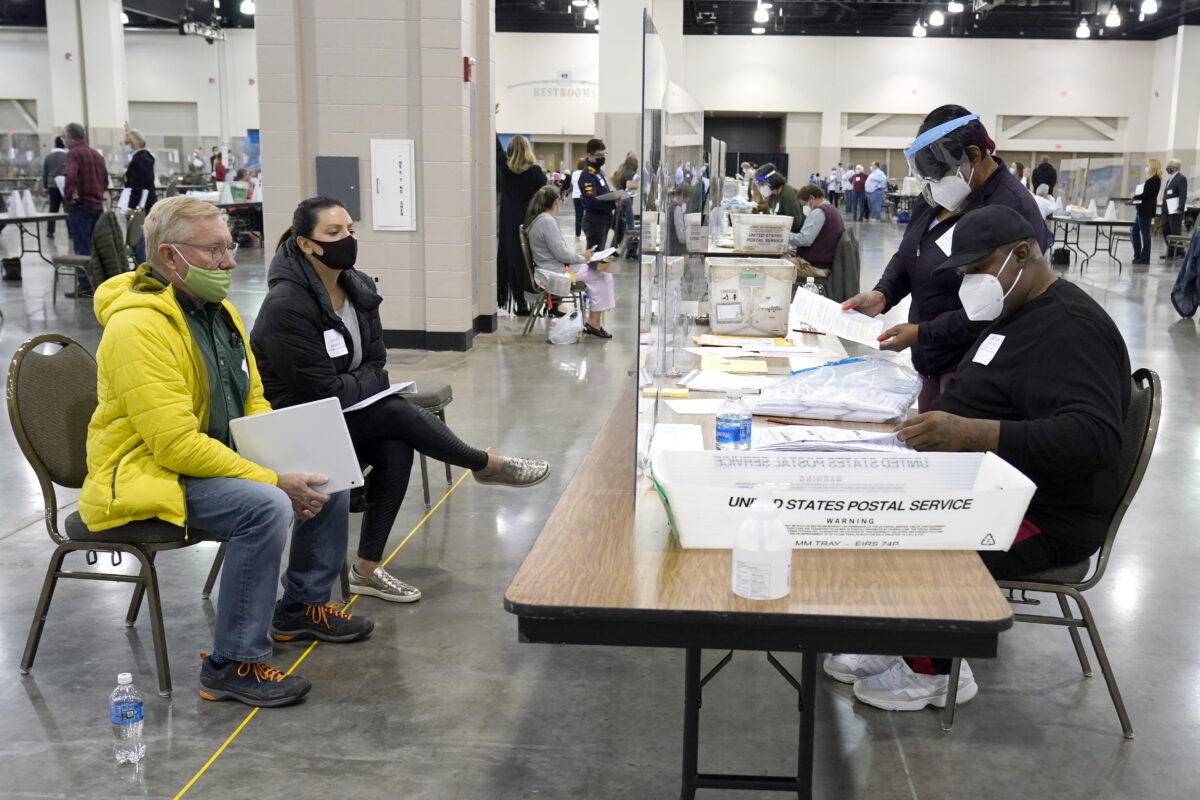 In a declaration signed by Beth Brown (pdf), the poll watcher recounted numerous occasions in which she tried to challenge "questionable voter ID" practices, including several instances involving women arriving with groups of young adult men who, when asked for ID, would say they didn't have any and asked election officials to be "put under her name."
"The election worker would look up the woman's name and address and ask, 'Does he live with you?' and once 'verified' would hand a ballot to each of the young men. There was no ID presented for these voters," Brown alleged.
Poll observer Mary Angelina Horn, in a sworn declaration (pdf), said she saw election workers running mail-in ballots through tabulation machines without checking dates on them, discarding some voted ballots, and that she witnessed people voting multiple times.
The Wisconsin Elections Commission (WEC) and state leaders didn't immediately respond to a request for comment from The Epoch Times.
The Dec. 2 filing comes after the WEC determined the state's presidential election results in favor of Democrat presidential candidate Joe Biden on Nov. 30. Gov. Evers, a Democrat, announced later on Nov. 30 that he signed the certificate of ascertainment, which formally awards electoral votes to Biden.
The Trump campaign on Dec. 1 filed a lawsuit to the Wisconsin Supreme Court to challenge the election results. That lawsuit alleges unlawful actions that affect at least 221,000 ballots.
Mimi Nguyen-Ly contributed to this report.