President Donald Trump's campaign said presumptive Democratic nominee Joe Biden's claim that the president will try to postpone the election in November is categorically false.
"Those are the incoherent, conspiracy theory ramblings of a lost candidate who is out of touch with reality," said spokesman Tim Murtaugh to news outlets on Friday. "President Trump has been clear that the election will happen on November 3rd."
The dismissal came after Biden, a former vice president, said on Thursday in an online fundraiser that postponing the election is "the only way" Trump "thinks he can possibly win."
"Mark my words I think he is gonna try to kick back the election somehow, come up with some rationale why it can't be held," said Biden.
The November election date is set by federal law and requires an act of Congress to change. If Trump were to do so, it would assuredly trigger a landslide of legal action.
The COVID-19 pandemic has prompted concerns about how to safely conduct an election, causing some to ask for an expansion of voting by mail.
But Trump, earlier this month on Twitter, wrote that Republicans should push back against any vote-by-mail efforts foisted by Democrats.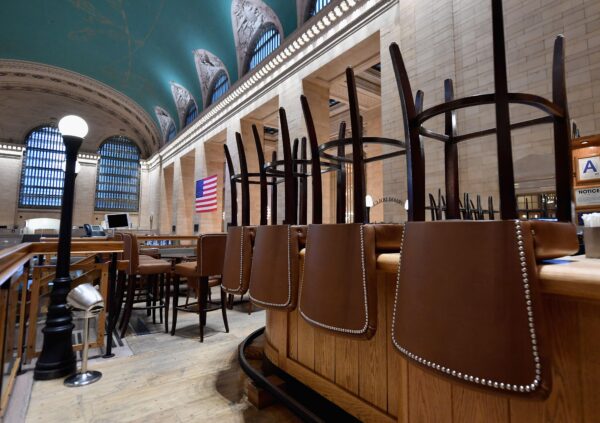 "Republicans should fight very hard when it comes to state wide mail-in voting," Trump said. "Democrats are clamoring for it. Tremendous potential for voter fraud, and for whatever reason, doesn't work out well for Republicans."
The pandemic, caused by the CCP (Chinese Communist Party) virus, has changed the nature of the 2020 campaign.
No campaign rallies or in-person events have been held in weeks, and the virus—rather than the election—has dominated the news cycle. At the same time, several states have postponed their Democratic primaries.
Biden became the party's presumptive nominee after Sen. Bernie Sanders (I-Vt.) dropped out several weeks ago.
The coronavirus has killed more than 190,000 people worldwide, including—as of Friday—more than 50,000 in the United States, according to a tally compiled by John Hopkins University from government figures.
On Friday, Trump signed a $484 billion bill to aid employers and hospitals under stress from the pandemic—the latest federal effort to help keep afloat businesses that have had to close or scale down. Over the past five weeks, roughly 26 million people have filed for jobless aid, or about 1 in 6 U.S. workers.
The Associated Press contributed to this report.