During a rally in New Hampshire on Aug. 16, President Trump criticized a heckler and joked that he has a "serious weight problem."
However, as it turned out, the heckler was actually one of his supporters. The man, Frank Dawson, a law enforcement and Navy veteran, was later interviewed by Fox News (via Mediaite) on Thursday, revealing he supported the president.
Dawson said that he had taken the signs out of the hands of protesters at the rally.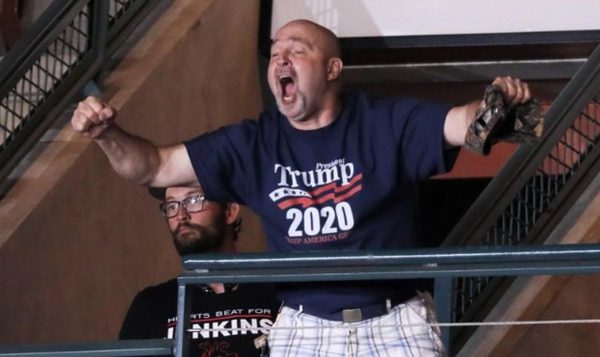 "That guy's got a serious weight problem," Trump said as protesters were being led out of the building amid boos from the crowd. "Go home. Start exercising."
Trump then joked about his own weight. "Get him out of here please. Got a bigger problem than I do," Trump added. "Got a bigger problem than all of us. Now he goes home and his mom says, 'What the hell have you just done?'"
Dawson said Trump didn't see what had unfolded.
"He didn't see me rip the signs away from those three people that were sitting near us, and they were trying to cause a ruckus," Dawson told Fox News. "It wasn't going to happen beside me because I'm trying to listen to my president."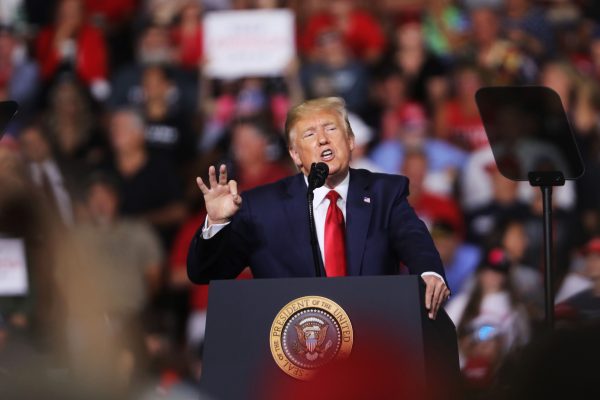 "I think he thought I was part of it, but I wasn't. I was the good part of it," Dawson added.
A White House official told Reuters on Aug. 16 that Trump called Dawson on Air Force One, leaving a voicemail message.
Dawson said the insult didn't change his opinion.
"I love the guy," Dawson said of Trump. "He's the best thing that ever happened to this country."
'You Have to Vote For Me'
During the rally, the president touted the recent gains in the U.S. stock market after several recent days of volatility.
"Whether you love me or hate me you have to vote for me," Trump told the rally attendees. "The United States right now has the hottest economy anywhere in the world," he said.
The stock market, he added, has "gone through the roof since Nov. 9." Trump won the presidency on Nov. 8.
"I won the election, the markets went up thousands of points, things started happening. You started doing things that you would have never, even though I didn't get sworn in until Jan. 20," he added.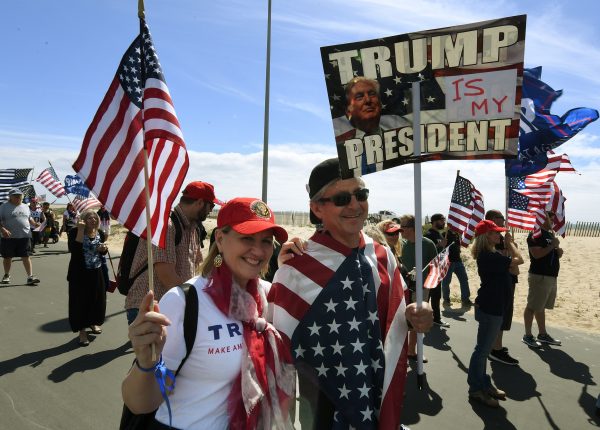 If he hadn't won the election, "these markets would have crashed, and that'll happen even more so in 2020," he told the crowd.
"See, the bottom line is I know you like me, and this room is a lovefest, I know this, but you have no choice but to vote for me because your 401(k)s, down the tubes, everything's going to be down the tubes."