The acting chief of the White House Office of Management and Budget (OMB) said he doesn't expect the Trump administration to place another hold on congressionally approved aid to Ukraine.
"I don't anticipate anything on that front," Ross Vought told reporters Feb. 12 in Washington after a House of Representatives budget hearing.
"I am not going to take any tools that the president has off the table, but I don't anticipate anything on that front."
Vought was appearing for the first time on Capitol Hill since the impeachment inquiry against President Donald Trump began in September 2019. The inquiry focused on a phone call Trump had with Ukrainian President Volodymyr Zelensky in July 2019 and Trump's decision to pause congressionally approved aid to Ukraine.
The House approved articles of impeachment against Trump but failed to convince a majority of senators to call additional witnesses during the Senate trial, or a supermajority of senators to vote to convict Trump. The president was acquitted by a majority on both articles on Feb. 5.
Vought, who was subpoenaed during the House inquiry, declined to appear, as did other White House officials who were called to testify.
Asked by reporters after the hearing about the administration using its apportionment authority on the funds headed to Ukraine, Vought answered, "There are no plans currently to manage the people's money in any way that's other than trying to make sure it's economical and efficient."
The Government Accountability Office, Congress's nonprofit watchdog, said earlier this year that the OMB improperly froze the funds meant for Ukraine.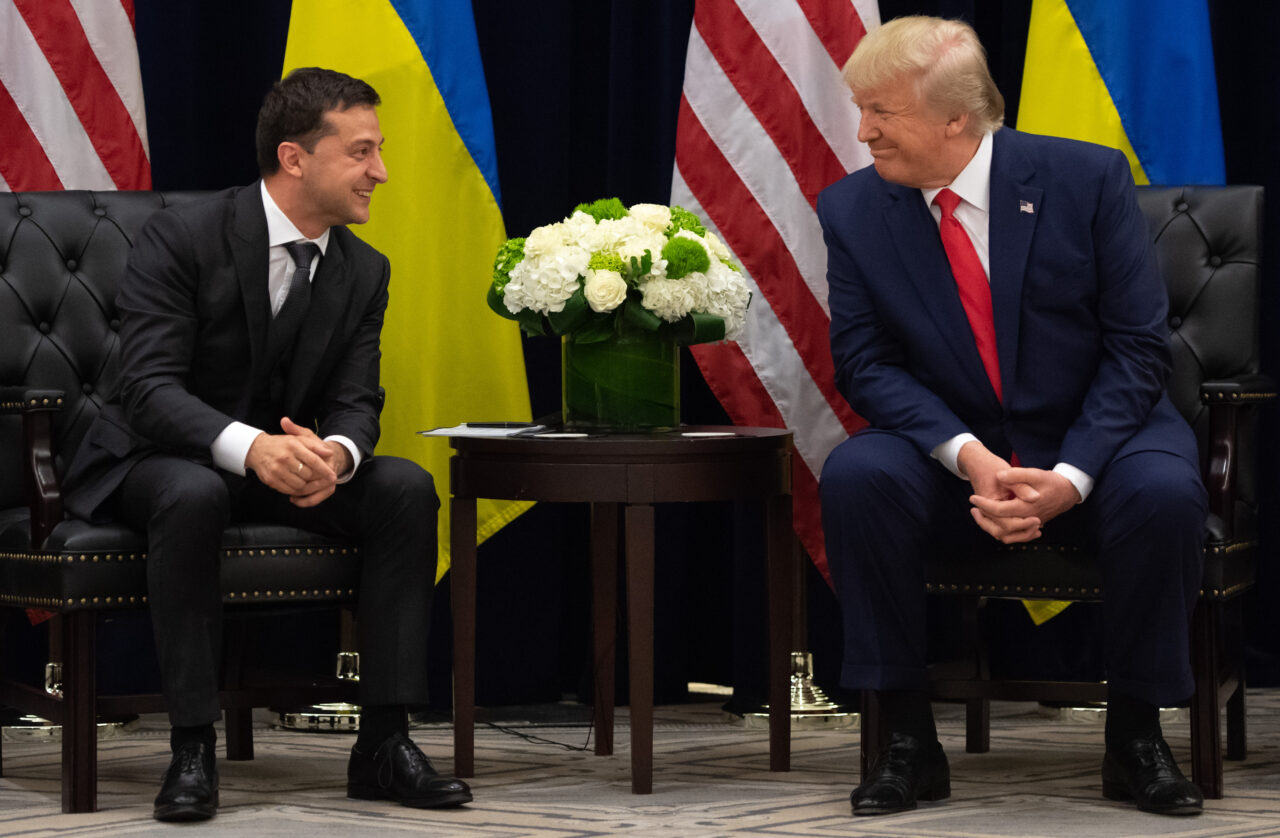 "Faithful execution of the law does not permit the president to substitute his own policy priorities for those that Congress has enacted into law. OMB withheld funds for a policy reason, which is not permitted under the Impoundment Control Act," the nonprofit stated.
A spokeswoman for the office said in a statement that officials didn't agree with the legal opinion.
"OMB uses its apportionment authority to ensure taxpayer dollars are properly spent consistent with the President's priorities and with the law," she said.
During the House Budget Committee hearing, lawmakers didn't ask about Ukraine. Committee Chairman John Yarmuth (D-Ky.) asked Vought about steps his office was taking to make sure the agency doesn't withhold congressionally approved appropriations.
"We believe we've been transparent," Vought replied. He said that up until the point when the impeachment proceedings began, the office was producing information to the Budget Committee and the House Appropriations Committee.
"The short and sweet answer is, yes, we will continue to be transparent with regard to how we manage the people's money, and all that we're doing is managing it efficiently, economically, with spend plans to ensure that money is not wasted in the process."