Former Vice President Joe Biden hadn't called for President Donald Trump's impeachment up until this point. But on Wednesday, he took this step, drawing condemnation from Trump.
"To preserve our Constitution, our democracy, our basic integrity, he should be impeached," Biden said during a campaign event in New Hampshire, the state that holds the first primary for the election.
Previously, Biden said Trump should be impeached if he didn't comply with an impeachment inquiry that House Democrats have launched. Biden's remark comes a day after the White House said it would not participate in the inquiry amid subpoenas.
Biden's comment drew quick backlash from Trump, who called him "pathetic."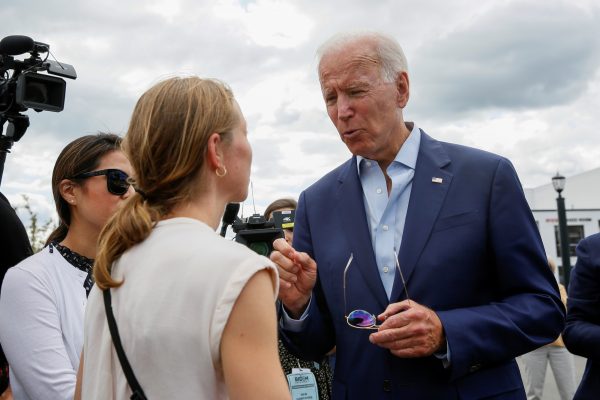 "So pathetic to see Sleepy Joe Biden, who with his son, Hunter, and to the detriment of the American Taxpayer, has ripped off at least two countries for millions of dollars, calling for my impeachment – and I did nothing wrong. Joe's Failing Campaign gave him no other choice!" he tweeted on Wednesday afternoon.
Trump then tweeted a video that claimed Biden pressured Ukraine to fire its prosecutor, saying that "Democrats want to overturn the election … don't let them."
White House Response
White House counsel Pat Cipollone, in a letter to House Speaker Nancy Pelosi (D-Calif.) and three House committee chairs, said the administration won't cooperate with what it says is an illegitimate process.
"Given that your inquiry lacks any legitimate constitutional foundation, any pretense of fairness, or even the most elementary due process protections, the executive branch cannot be expected to participate in it," Cipollone wrote in the letter on Tuesday.
Democrats are accusing Trump of using his office to pressure Ukrainian President Volodymyr Zelensky in a July 25 phone call to investigate Biden and Hunter over their dealings in Ukraine. A whistleblower complaint prompted Democrats to argue that he asked a foreign country to interfere in the election.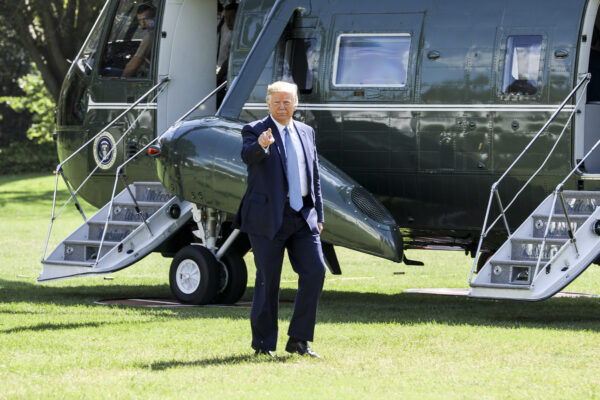 Trump has denied the claims, saying there was "no quid pro quo," while adding that the phone call was fine.
"The other thing, there's a lot of talk about Biden's son, that Biden stopped the prosecution and a lot of people want to find out about that, so whatever you can do with the attorney general would be great," Trump said in the phone call, according to a transcript of the call, released by the White House. "Biden went around bragging that he stopped the prosecution, so if you can look into it … It sounds horrible to me."
Hunter Biden was on the board of a Ukrainian energy firm when his father served as vice president. Trump and GOP leaders have asked why Biden wanted the dismissal of a prosecutor in Ukraine who was reportedly investigating corruption at the company.
Biden, touching on the subject, denied the allegations by saying there is "no truth to [Trump's] charges and attacks against me and my son. Zero."