Bryant "Corky" Messner, a businessman backed by President Donald Trump, captured the New Hampshire Republican primary for U.S. Senate on Sept. 8.
Messner, 63, an Army veteran, defeated retired Army Brig. Gen. Don Bolduc, as well as two longshot candidates. Trump over the summer endorsed Messner, drawing attention to his military service and calling him "strong on jobs, crime, vets, military and the Second Amendment."
Messner thanked voters, in a statement.
"Granite Staters are tired of career politicians and Washington bureaucrats. They deserve a U.S. Senator committed to individual liberty and economic freedom, a political outsider who understands how to revitalize our economy and bring common sense and New Hampshire values to the issues we face," he said.
"This November's election is critical to this state and this nation, and I look forward to working with President Trump to keep America great."
Messner will seek to unseat Sen. Jeanne Shaheen (D-N.H.), 73, who has been in office since 2009, in the general election.
"When it comes to making a difference for New Hampshire, she gets the job done, and her record stands in sharp contrast to Corky Messner, a Colorado transplant who moved here to try to buy himself a Senate seat, and is promising policies that will hurt Granite Staters," Shaheen's campaign manager, Harrell Kirstein, told The Associated Press.
Shaheen narrowly won reelection in 2014, beating Republican challenger Scott Brown by about 3 percent of the vote.
Political handicappers rate the seat "Solid Democratic" or "Likely Democratic."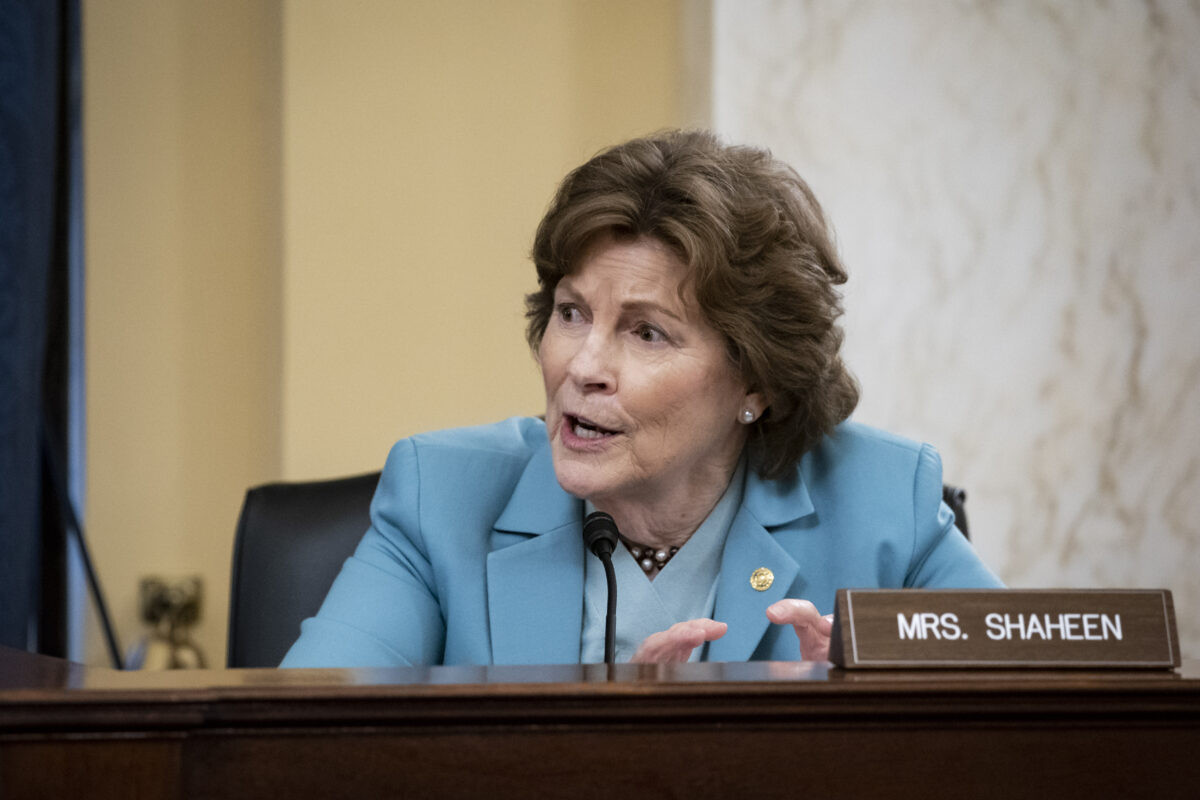 The seat is 1 of 12 that Democrats are defending in the Senate; Republicans are defending 23.
Republicans currently control the Senate 53–47, including two independents who almost always caucus with Democrats.
Meanwhile, Trump-backed Matt Mowers secured the GOP nomination in the state's 1st Congressional District and will face incumbent U.S. Rep. Chris Pappas in the general election.
Mowers worked for Trump's 2016 presidential campaign and in the White House before running for Congress.
Trump said in his endorsement that Mowers "was a winner in my Administration and he will always put America First."
In a statement Sept. 9, Mowers said he would partner with law enforcement "to ensure that they have the resources to keep our communities safe."
"I'll work to lower the cost of prescription drugs and ensure that we hold China accountable on the world stage to bring vital manufacturing back to NH," he said.
Pappas (D-N.H.), who is in his first term, ran unopposed in his primary.
He said late on Sept. 8 that he's running for reelection "because during these uncertain times there's so much work to do to confront this crisis and move our state forward," while accusing Mowers of running a "campaign of fear and smear."
Trump lost New Hampshire in 2016 by 0.4 percent. It was the closest margin among states won by Democrat nominee Hillary Clinton.