President Donald Trump on Friday signed an executive order authorizing the secretaries of homeland security and defense to call up military and Coast Guard reservists to active duty.
"This will allow us to mobilize medical disaster and emergency response personnel to help wage our battle against the virus by activating thousands of experienced service members, including retirees," Trump said at a Friday briefing of the COVID-19 task force.
Under the order, the two secretaries are authorized to order reservists from the Army, Navy, Air Force and Coast Guard to active duty for up to two years "not to exceed 1,000,000 members on active duty at any one time."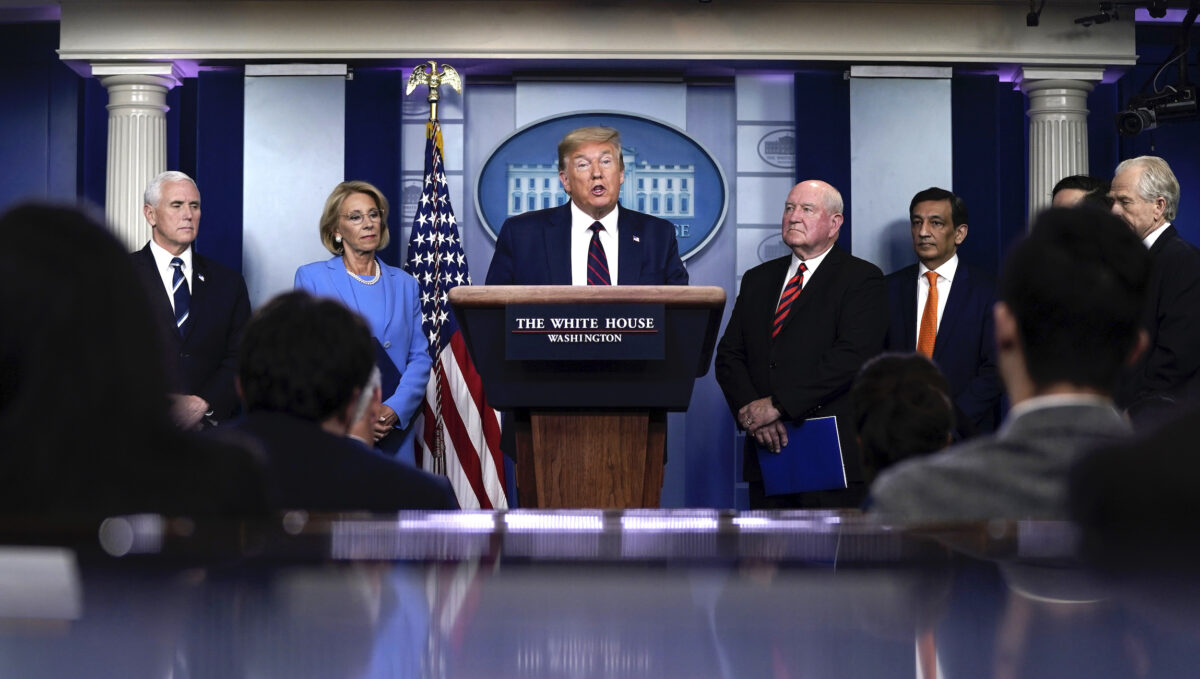 The announcement comes as the COVID-19 outbreak spreads in the United States, with more than 104,000 confirmed infections and over 1,700 deaths, according to a running tally by Johns Hopkins.
"We have a lot of people, retirees, great military people, they're coming back in," Trump said, adding: "They don't say, 'How much?' They don't say, 'What are we getting paid?' They just want to come back in. It's really an incredible thing to see. It's beautiful."
Pentagon spokesman Jonathan Hoffman said in a statement cited by Military Times that following the executive order, "decisions about which individuals may be activated are still being reviewed."

Hoffman said the troops will mostly consist of units and personnel with high demand medical capabilities whose mobilization would not negatively impact their civilian communities.
"My administration is marshaling the full power of the American government, and we will do that, and that's what we've done, and we will continue to do it until our war is won. Economic, scientific, medical, military, and homeland security—all of this to vanquish the virus," Trump said at Friday's briefing.
Earlier Friday, Army officials said over 9,000 former soldiers with medical training expressed interest in assisting with the COVID-19 response.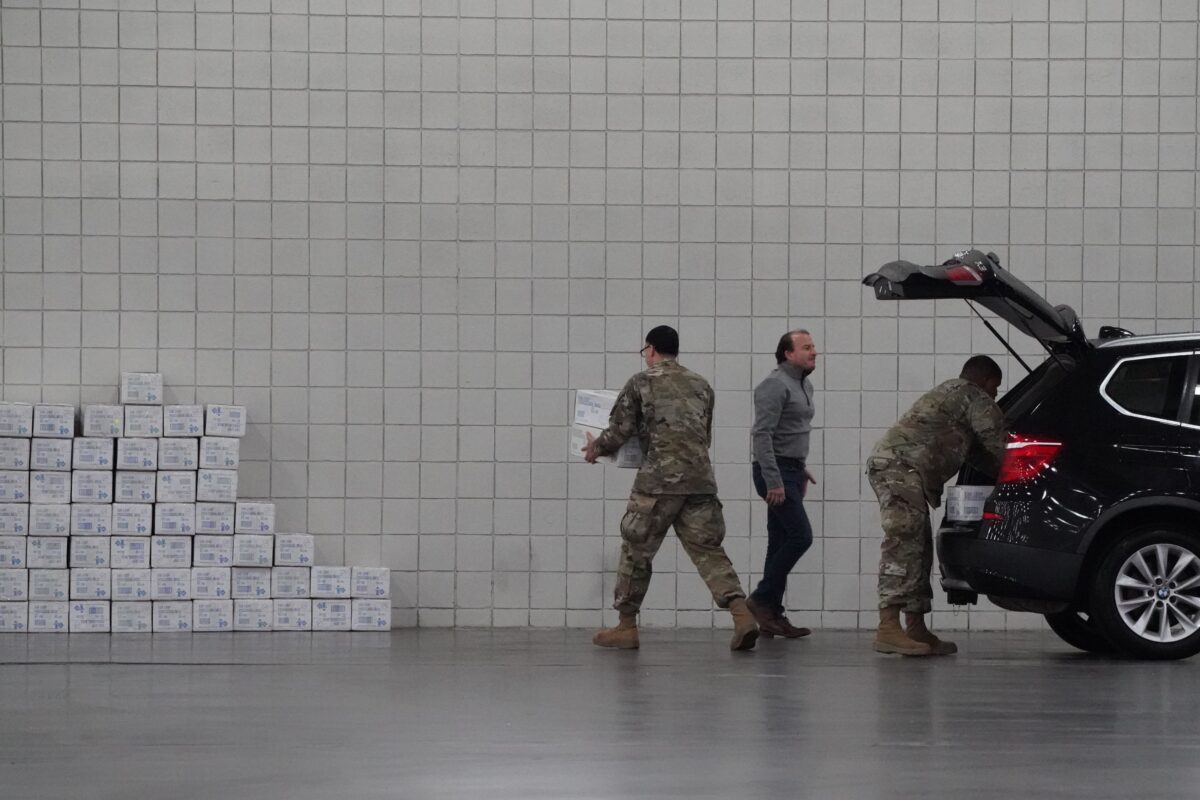 That followed an Army announcement earlier in the week that three of its expeditionary hospital facilities received deployment orders and would be heading to New York and Washington state to assist with COVID-19 response efforts.
The U.S. Army Public Affairs division said on March 24 that the 531st Hospital from Fort Campbell, Kentucky, the 627th Hospital from Fort Carson, Colorado, and the 9th Hospital from Fort Hood, Texas, would deploy.
"As more people are exposed to COVID-19, the U.S. Army is preparing to provide medical support and hospital capacity to help states and other national agencies to contain the virus and protect the nation," the statement said.
The Epoch Times refers to the novel coronavirus as the CCP virus because the Chinese Communist Party's coverup and mishandling allowed the virus to spread throughout China and spark a global pandemic.
Reuters contributed to this report.