President Donald Trump has asked the Supreme Court to intervene in a case that could lead to the release of his financial records to House Democrats.
Trump's lawyers said in a Dec. 4 petition to the court, filed ahead of a Dec. 5 deadline, that if the nation's highest court allows a lower court ruling to stand, it would set a dangerous precedent for future presidents.
"Under the D.C. Circuit's decision, Congress can subpoena any private records it wishes from the President on the mere assertion that it is considering legislation that might require presidents to disclose that same information," they wrote.
Trump's legal team argued that Congress doesn't have to constitutional authority to get the private financial records because the subpoena lacks a legitimate legislative purpose.
Petition for Writ by M Mali on Scribd
They said in the 304-page filing that the case involves a number of firsts, including the first time that Congress has subpoenaed personal records of a sitting President.
"The Committee's investigation of the President lacks a legitimate legislative purpose. It is a law-enforcement investigation about uncovering whether the President engaged in wrongdoing. Nor can the investigation result in valid legislation. The Constitution—not Congress—created the Office of the President. Congress, accordingly, cannot require the President to disclose his finances or otherwise expand or alter the office's qualifications," they wrote.
"Yet the D.C. Circuit never should have reached these issues because the Committee lacks express statutory authorization to subpoena the President. An express statement should be required given the separation-of-powers issues that are raised by unleashing every committee to subpoena every president for his personal records."
The case revolves around Mazars USA, Trump's accounting firm. The House Oversight and Reform Committee issued a subpoena attempting to obtain eight years of the president's past financial information from the firm, claiming they needed to see the documents to help determine if any updates were needed to the laws governing ethics in government and to see if any information conflicted with testimony from Trump's former lawyer, Michael Cohen.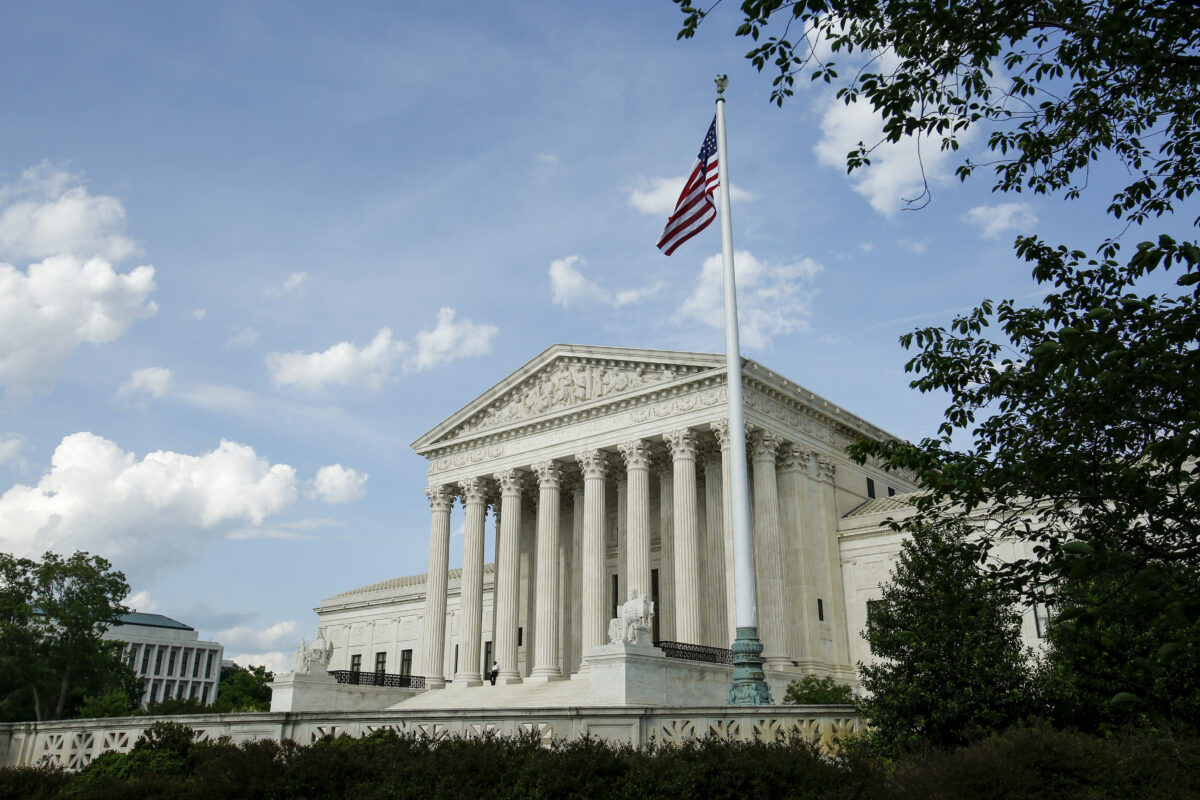 The Supreme Court placed a temporary hold on the order to release the records but has not yet indicated whether it will take up the case.
The Trump administration has also asked the court to block a subpoena from Democratic Manhattan District Attorney Cyrus Vance Jr. seeking records from Trump as he probes whether the president paid two women hush money during the 2016 campaign. The Department of Justice filed a brief in support of Trump in that case.
Trump has also asked the Supreme Court to block an order that would require two banks to give financial records concerning him, his children, and his company to House Democrats after an appeals court declined to overturn a lower court ruling on Dec. 3.