President Donald Trump said he appreciates former Vice President Joe Biden's statement of support on a travel ban the president announced on Jan. 31.
Trump banned some travel from China, where the CCP (Chinese Communist Party) virus, commonly known as novel coronavirus, emerged last year. It was one of the first travel bans in the world aimed at slowing the spread of the virus.
"He admitted that I'm right," Trump said of Biden, who is currently leading the Democratic presidential contest. "He agreed that I was correct when I stopped people from China coming to our country early, very early."
"I appreciate the fact that he did because I was called xenophobic, racist, I was called many things when I did that," the president added.
Trump was speaking at the White House in Washington at the daily virus briefing.
Biden's deputy campaign manager Kate Bedingfield said in a statement on Friday that Biden supports Trump's travel ban.
"Joe Biden supports travel bans that are guided by medical experts, advocated by public health officials, and backed by a full strategy," she told CNN. "Science supported this ban, therefore he did too."
Biden repeatedly called Trump xenophobic and hysterical, but Bedingfield said the references were to "Trump's long record of scapegoating others at a time when the virus was emerging from China," not the ban.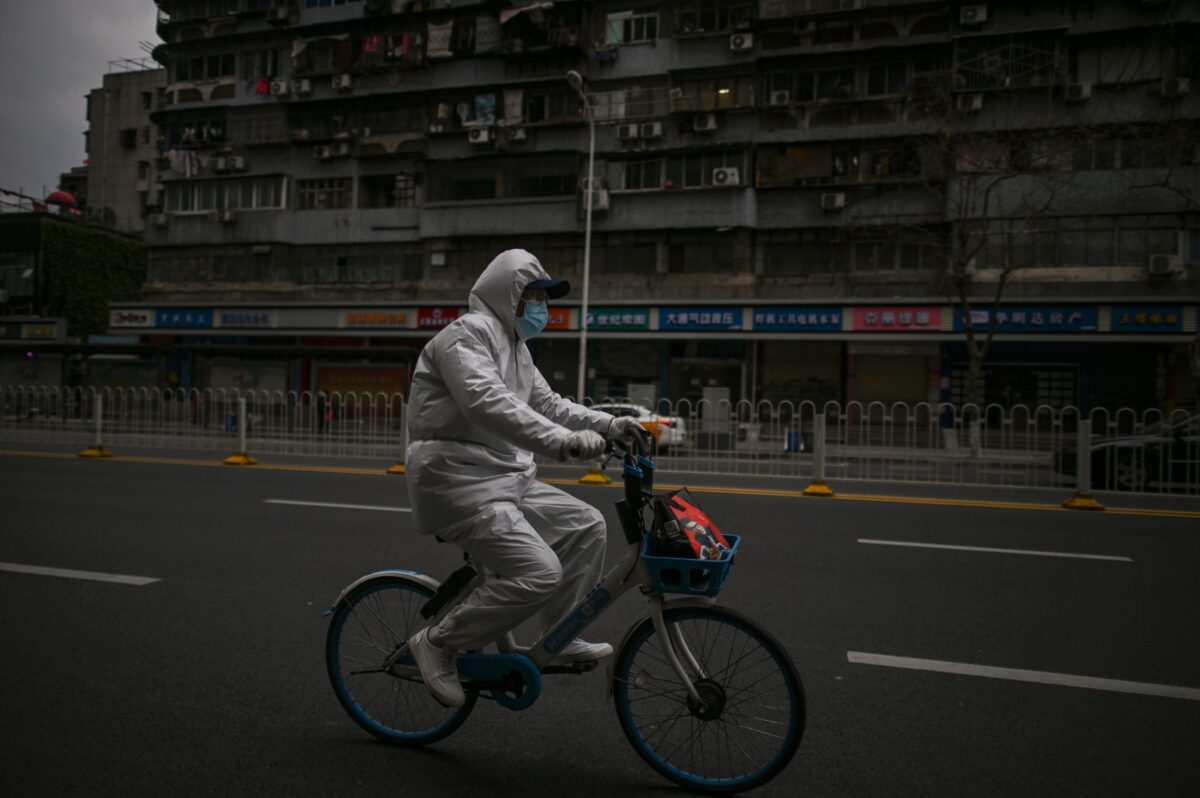 A day after Trump announced the restrictions, Biden's official Twitter account sent a statement: "We are in the midst of a crisis with the coronavirus. We need to lead the way with science—not Donald Trump's record of hysteria, xenophobia, and fear-mongering. He is the worst possible person to lead our country through a global health emergency."
Brad Parscale, campaign manager for Trump, said that Biden waiting two months to support the ban was "not leadership" but "bad judgment."
A number of experts criticized Trump's decision to ban some travel from China.
"From a public health perspective, there is limited effectiveness. And then there are a host of other reasons why they can actually be counterproductive," Catherine Worsnop, who studies international cooperation during global health emergencies at the University of Maryland, told STAT News at the time.
Another expert called it more a political or emotional move.
Others have since praised the restrictions.
"The President's early and decisive actions, including travel restrictions, have succeeded in buying us incredibly valuable time," Secretary of Health and Human Services Alex Azar told reporters in February.
"One of the things we did right was very early cut off travel from China to the United States," Dr. Anthony Fauci, director of the National Institute of Allergy and Infectious Diseases, told MSNBC last month.
Trump said he "took a lot of heat, even from China," when he announced the ban, but has called it possibly the biggest decision he's made.
Biden, during the press conference on Saturday, took a shot at Trump, writing on Twitter: "Donald Trump is not responsible for the coronavirus, but he is responsible for failing to prepare our nation to respond to it."
Asked to respond, the president told reporters: "He didn't write that. That was done by a Democratic operative. He doesn't write. He's probably not even watching right now. And if he is, he doesn't understand what he's watching."