A senior economic adviser to President Donald Trump said the drastic drop in the price of crude oil was expected to happen.
"We stopped in order to control the virus, and we've never really stopped the economy before," Kevin Hassett, a former chairman of the White House Council of Economic Advisers, said on Fox News' "America's Newsroom" on April 21, describing it as a "very, very short-term disruption."
"Strange things will happen while people stay at home and don't drive."
His comment came after the price of U.S. oil for May delivery settled at -$37.60 per barrel on April 20, which was the first negative close in history. What it means is that oil producers are willing to pay buyers to take crude oil out of their supplies. As of April 21, the price turned positive, as expected, to settle at around $10 per barrel.
Hassett told Fox that he had learned during meetings on April 20 that the price could go negative.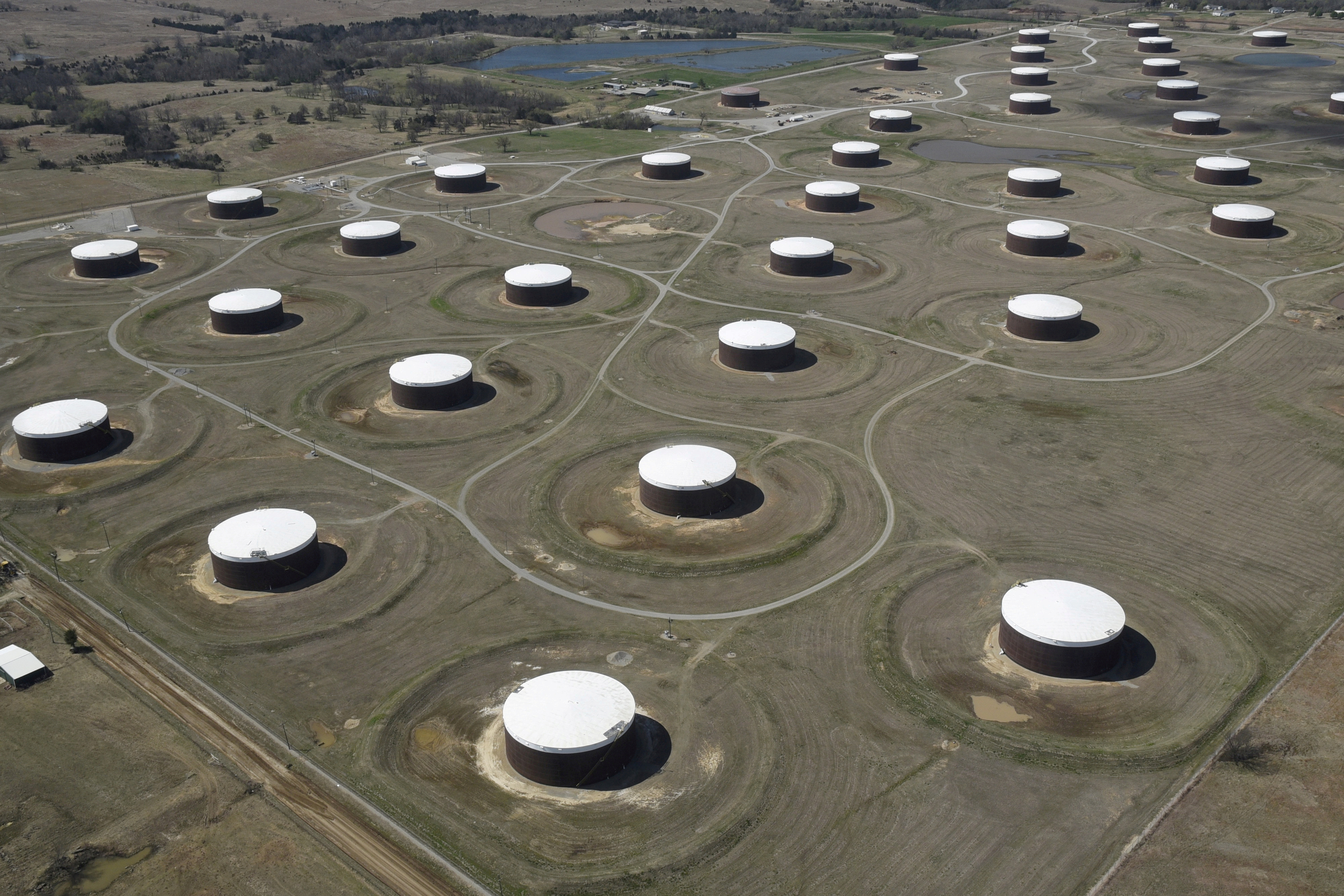 "Because of the way these markets work, every now and then, people have to take delivery because that's when it's scheduled to happen and they run out of storage," he told the broadcaster. "Economists have known for a long time that this kind of thing could happen. … If you take delivery and you don't have a place to put it, then what do you do? You can't dump it on the ground, or light it on fire, or something."
The United States is currently experiencing a "grave economic situation" amid the CCP (Chinese Communist Party) virus pandemic, which has prompted governors to implement stay-at-home orders and other measures while shuttering businesses that are deemed nonessential.
"Even shutting down schools has a really big negative effect on the GDP because then they don't count—even if the teachers are being paid to come—they don't count the production of the school in GDP numbers, and that alone is like three 3 percent of the GDP," Hassett said.
Earlier in the day, Trump floated the idea of funding the oil industry.
The United States "will never let the great U.S. Oil & Gas Industry down," he wrote on Twitter. "I have instructed the Secretary of Energy and Secretary of the Treasury to formulate a plan which will make funds available so that these very important companies and jobs will be secured long into the future."
White House adviser Stephen Moore wrote in an op-ed that many small and medium-sized oil producers are shutting down during the crisis.