An adviser to President Donald Trump on Nov. 15 called for people to "rise up" after Michigan Gov. Gretchen Whitmer imposed harsh measures to try to curb the spread of the CCP virus.
Whitmer, a Democrat, ordered high schools to close, low limits on people allowed at gatherings, and all indoor dining halted.
Dr. Scott Atlas, a special adviser on COVID-19 for Trump, responded in a tweet, saying: "The only way this stops is if people rise up. You get what you accept."
Atlas used the hashtags "FreedomMatters" and "StepUp."
Atlas later clarified what he meant.
"Hey. I NEVER was talking at all about violence. People vote, people peacefully protest. NEVER would I endorse or incite violence. NEVER!!" he wrote in another tweet.
Whitmer responded during an appearance on CNN's "Situation Room."
"We know that the White House likes to single us out here in Michigan, me in particular," she said. "I'm not going to be bullied to not following reputable scientists and medical professionals."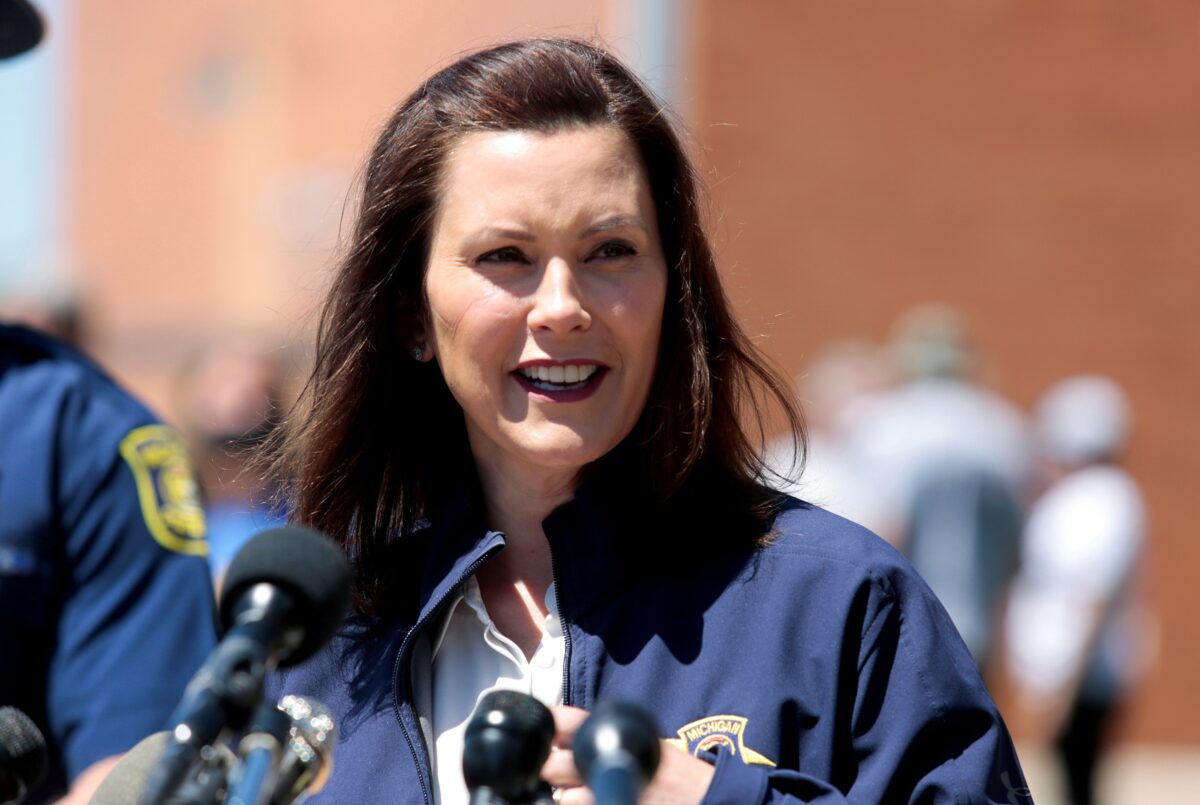 Whitmer said people she consult with include Dr. Ezekiel Emanuel, an adviser to Democratic presidential nominee Joe Biden, as well as former Food and Drug Administration commissioner Dr. Scott Gottlieb and others.
"These are people that we consult with in addition to our phenomenal public health experts at the University of Michigan School of Public Health," she said, adding later, "I listen to people that actually have studied and are well respected worldwide on these issues, not the individual that is doing the president's bidding on this one."
Whitmer blamed the Trump administration earlier this year when more than a dozen men were arrested for allegedly plotting to kidnap her because they were upset about the measures she ordered amid the COVID-19 pandemic.
Her actions also triggered legal challenges, one of which prompted the Michigan Supreme Court to strike down Whitmer's continued extension of a state of emergency. The court soon after dismissed Whitmer's appeal and ordered all executive orders she issued during the pandemic voided.
State Republicans have talked about trying to impeach Whitmer.
State Rep. Matt Maddock said he and a growing number of legislators "are calling forthwith for impeachment hearings for Governor Whitmer."
In a Facebook post, Maddock said Whitmer has ignored court orders, violated constitutional rights, ignored due process and the legislature, and caused the unnecessary deaths of elderly persons in nursing homes.
The GOP controls both the House and the Senate in Michigan, but a conviction is unlikely, even if an impeachment goes through. Two-thirds of the Senate would have to vote to convict, or the governor would be acquitted.