The Trump administration is considering giving some assistance to people and industries impacted by the new coronavirus, a top adviser said on Friday.
Officials are looking at "a timely and targeted micro approach," Larry Kudlow, director of the National Economic Council, said during an appearance on Fox Business.
"We are not looking to give everybody $1,000, which would not have any long-term growth effect on the economy. We've done this before under both parties and it does not work," Kudlow said. "We're not looking at big, expensive, macro cash rebates, helicopter money from the sky, that never works."
Some of the things the administration is considering: help to people "who are stranded at home and losing pay"; small businesses in certain areas; and certain sectors that need help with cash flow.
"We don't want to act prematurely because today's numbers show that the U.S. economy is in very good shape," Kudlow said, later citing the Centers for Disease Control and Prevention, which says Americans are at low risk from the virus and that data around the world indicates four out of five patients have only mild symptoms.

Real word data from industries like transportation is informing officials, as well as the markets, Kudlow said. He declined to give timing on any announcements about possible assistance.
President Donald Trump told reporters in Tennessee when asked if his administration was looking at helping airlines or other industries: "We're looking at different options."​
Trump earlier Friday signed a bill authorizing $8.3 billion to the administration's coronavirus response efforts.
Trump also touted the job numbers released on Friday and said he expects the stock markets to stabilize.
While fewer people are traveling abroad due to spikes in cases in countries like South Korea, Italy, and Iran, there's been "a lot of travel inside the USA," Trump said, a possible reason behind the strong jobs report.
"People are staying here and spending their money here, as opposed to going to Europe and other places," he said.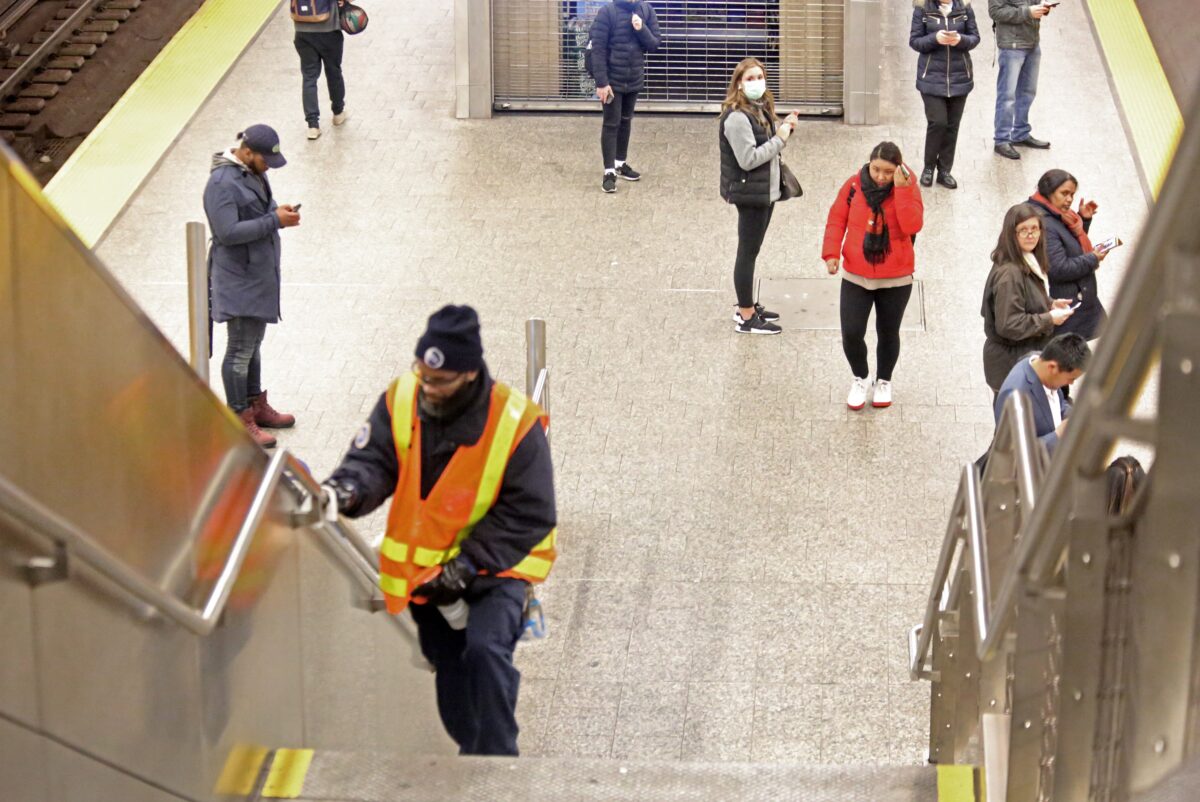 Executives from the airline and pharmaceutical industries met with top White House officials in Washington this week and cruise ship executives were slated to meet with Vice President Mike Pence on Saturday.
The International Air Transport Association said the hit to the sector from the new virus could range between $63 billion and $113 billion. The head of the U.S. Chamber of Commerce, though, said that the government does not need to bail out U.S.-based airlines.
"We don't need any bailouts here," U.S. Chamber Chief Executive Tom Donohue said at a news conference with travel leaders aimed at reassuring Americans to keep traveling, according to Reuters. "Bottom line is we're going to run just like business as usual—with a little higher heartbeat and get it done."
Asked by a reporter at the meeting with executives on Wednesday whether they'd asked for financial help, Trump said the issue wasn't discussed.
"Don't ask that question, please. Because they haven't asked it," he said, prompting some laughter.