The Trump administration is asking airlines to provide more information on airline passengers to the federal government for use by agencies, including the Centers for Disease Control (CDC) and Health and Human Services (HHS).
Officials want "additional pieces of information" so the agencies "can track individuals as they come into the country and as they continue onto their final destination," acting Department of Homeland Secretary Chad Wolf told reporters at the White House ahead of a meeting with airline executives.
"And if we need to, from a health perspective, to continue to reach out, continue to track them, and to get into touch with them, we're looking at a few more pieces of information and data from them," he added.
Wolf said he expected the government and the executives to reach a resolution.
One executive said that he thinks there are better ways of tracing people flying into the country. His company has contracted the development of a mobile application and website that would make everyone fill out information to submit to the CDC.
Federal authorities last month started funneling people traveling overseas to 11 different airports for screening. Foreign nationals who were in mainland China in the previous 14 days were banned from entering the country and U.S. citizens were subject to a mandatory quarantine of two weeks if they showed symptoms of the new virus.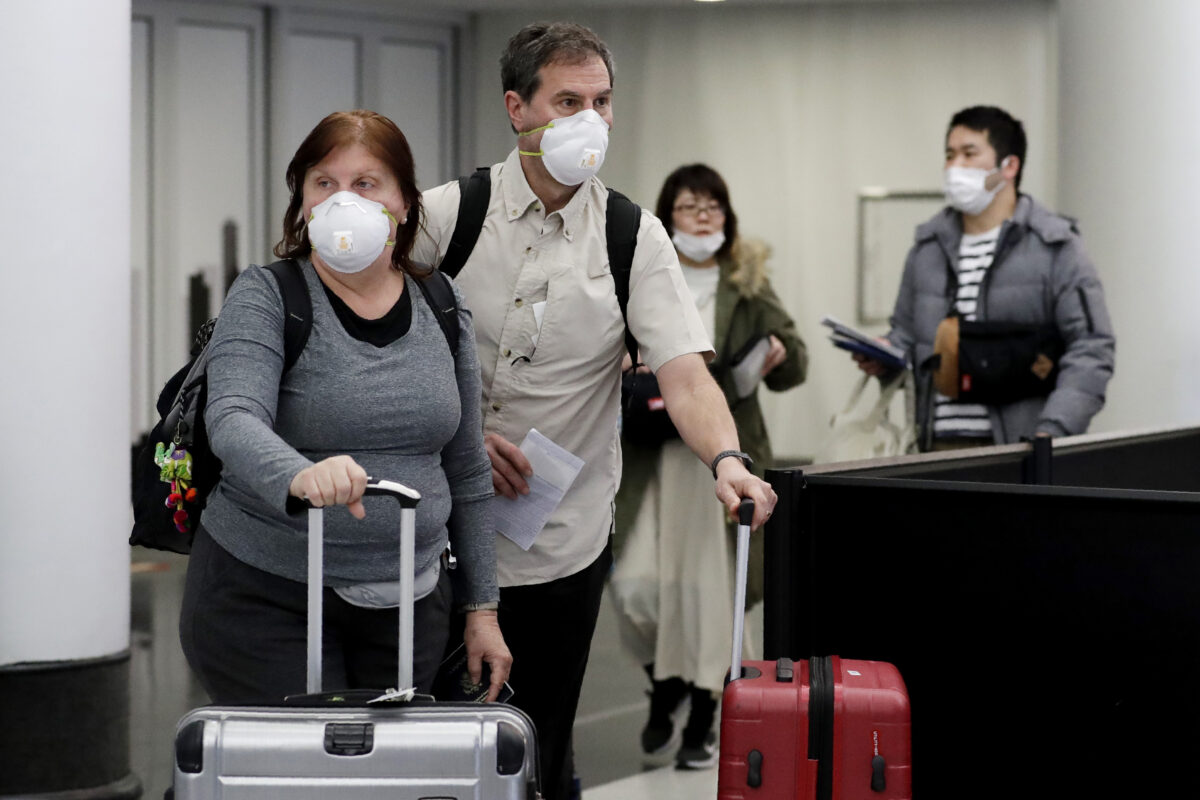 Contract medical staff at the 11 airports have screened over 53,000 people and kept some from coming into the country, Wolf told President Donald Trump, other administration officials, and the executives around the table. Similar measures were in place at the border with Mexico, he said.
One executive told administration officials that they wanted to help however they can.
"If there's more that we can do to help, we're here to tell you we want to that," Alaska Air CEO Brad Tilden said.
Executives stressed that crews have recently intensified cleaning procedures in light of the spread of the virus.
"We've stepped up our efforts to make sure the airplanes are clean and disinfected," said Southwest Airlines CEO Gary Kelly.
"All of us have made a lot of changes to our cleaning procedures, changes to our onboard procedures, to gloves, sanitation," Tilden added.
He said his company has three levels of cleaning. Ambassador Debbie Birx, the White House coronavirus response coordinator, said she was "very reassured" to hear executives talk about their cleaning procedures. "I think that will be reassuring to the American public," she said.
United Airlines CEO Oscar Munoz said his airline introduced a fist bump as an alternative to shaking hands, a "fun way" to highlight how people should be careful about the virus.
Experts recommend avoiding close contact—less than six feet—with sick people and some have said people should not shake hands because of the new virus.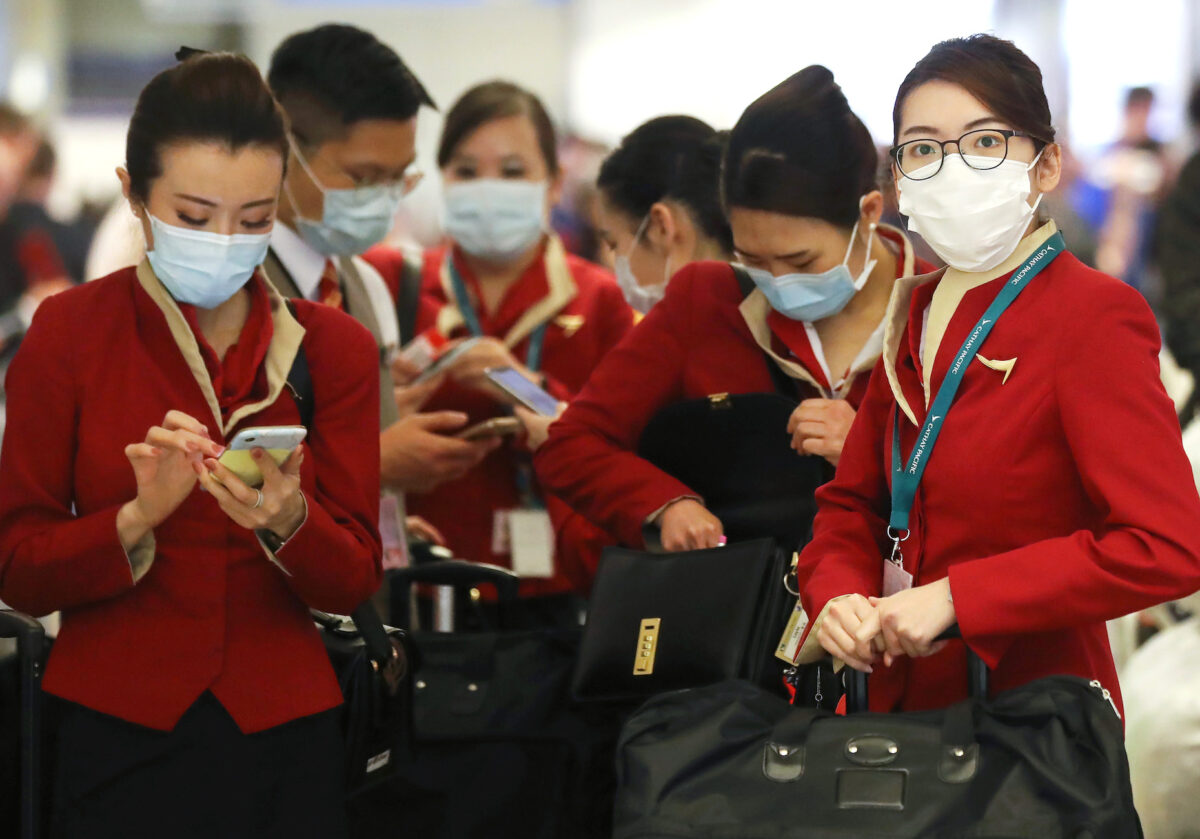 Other ways to avoid contracting the illness include frequently washing hands and not touching one's nose, eyes, or mouth with unwashed hands.
Vice President Mike Pence, the head of the Coronavirus Task Force, told Trump that he believes airlines will "play a key role" in preventing the spread of COVID-19, the disease caused by the new virus.
The president told people in the room that the virus is affecting business for the airlines.
"A lot of people are staying in our country and they're shopping and using our hotels in this country, so from that standpoint I think probably there's a positive impact, but there's also an impact on overseas travel which will be fairly substantial," he said.
Large portions of the world are safe to fly to, he said, noting both the government and airlines have advised against or stopped flights to certain parts of the world, including portions of Italy and South Korea.
Airline executives haven't asked for financial assistance, he said.
Overall, Trump said the United States has handled the disease well. If you take away the dozens of people who were evacuated from the Diamond Princess in Japan, the number of confirmed cases is "very small."