President Donald Trump became the first sitting president to attend the New York City Veterans Day Parade Monday and was joined by First Lady Melania Trump.
"It is truly an honor to come back to New York City to Madison Square Park to be the first president to ever attend America's parade," he said, touting his New York City roots.
In the live-streamed speech, he made reference to recent American military victories, including the operation to kill ISIS terrorist leader Abu Bakr al-Baghdadi last month. Trump also touted public satisfaction with Veterans Affairs health care.
His comments drew applause and cheers from the crowd.
"Veteran satisfaction is at 90 percent," the president said, adding that it's the highest in the history of the agency.
"To each veteran of the war, the glory of your deeds will only grow greater with time," Trump said. "This city is graced with your presence. This nation is forever in your debt and we thank you all."
Trump noted the presence of veterans from the recent conflicts in Afghanistan and Iraq, the first Persian Gulf War, the Vietnam War, the Korean War, and World War II.
"Our veterans risked everything for us. Now it is our duty to serve and protect them every day of our lives," he added. "You are the reason our hearts swell with pride, our foes tremble with fear, and our nation thrives in freedom," the president remarked.
He noted that this year, the parade honors the U.S. Marines, which recently celebrated its 244th anniversary. It's also the 100th anniversary of the Veterans Day Parade.
"It is very fitting that the Veterans Day Parade begin right here in New York City," Trump remarked. "Since the earliest days of our nation, New York has exemplified the American spirit, and has been at the heart of our nation's story of daring and defiance."
Trump's son, Eric Trump, also attended the event.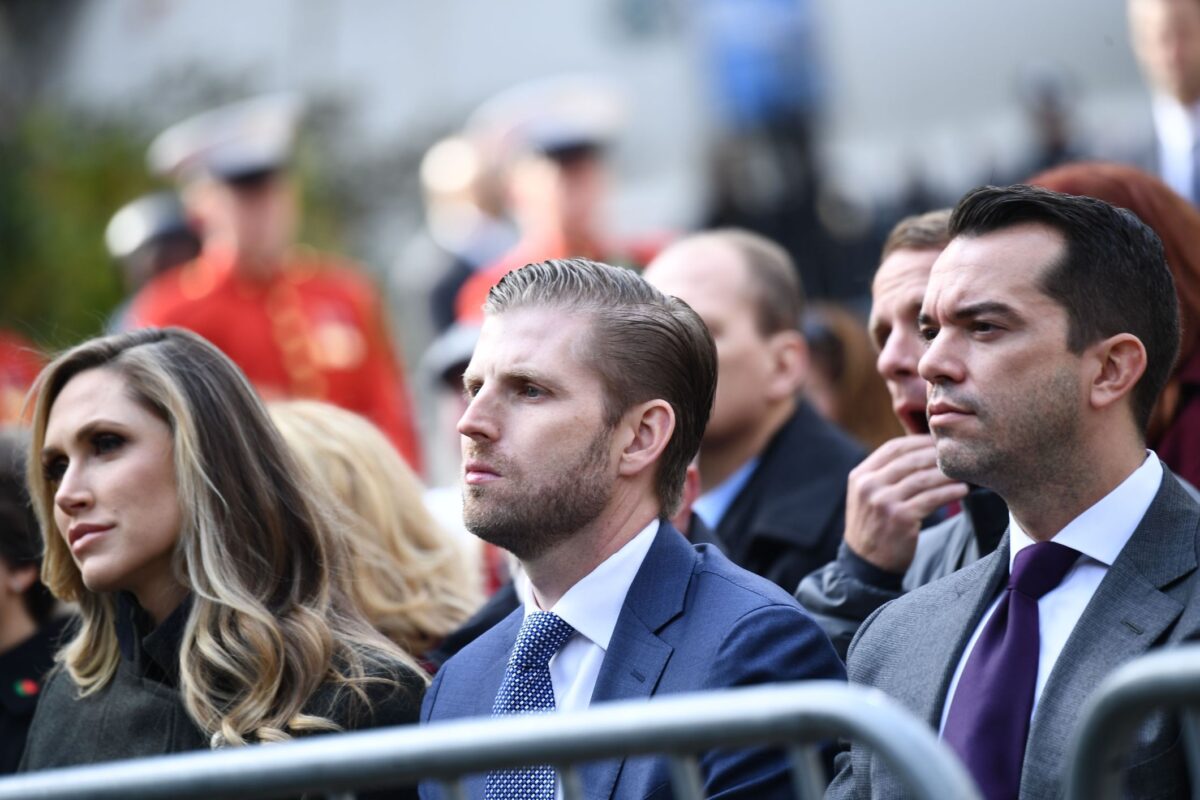 Trump also noted the presence of Mayor Bill de Blasio, who was in attendance.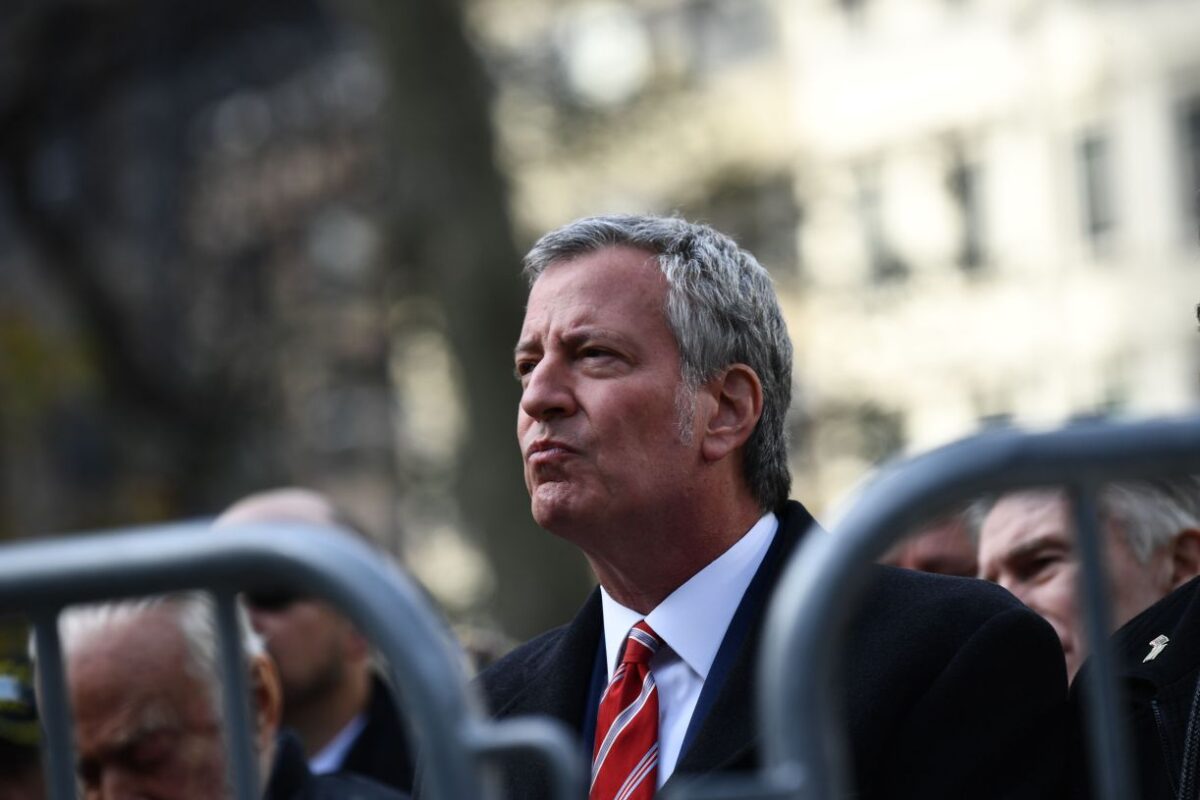 Several of the Veterans Day Parade organizers thanked Trump, a billionaire real estate developer, by name after he supported the event decades ago when it needed funding.

"Over 25 years ago, [President] Trump did his part to support the parade, which was in financial trouble," one of the parade organizers said, noting that when Trump was sworn into office, he made a priority to clean up the Veterans Affairs agency.
During the event, pro- and anti-Trump protesters gathered with signs.
Correction: A previous version of this article incorrectly stated that Vice President Mike Pence was present for the Veterans Day events in New York City. The Epoch Times regrets the error.