Prime Minister Justin Trudeau's family members received over $427,000 from WE Charity in the form of speaking fees, amenities and gifts, according to new documents submitted to the Finance Committee on Monday.
The documents were submitted by Marc Kielburger, one of the co-founders of WE Charity.
According to the documents, Trudeau's mother Margaret Trudeau, brother Alexandre Trudeau and wife Sophie Grégoire Trudeau, collectively received $217,500 in speaking fees from WE Charity, and $630 in gifts.
Their expenses in food, hotel rooms, and flights totalling $209,620.92 were also covered by WE Charity.
Both Margaret and Alexandre Trudeau were paid for 36 speaking engagements, attending an average of three to five events per engagement. Sophie Grégoire Trudeau, on the other hand, was paid for attending eight engagements over eight years.
The documents were submitted at the request of the House of Commons finance committee (FINA) when the Kielburger brothers testified at FINA on July 28 and Aug. 13, 2020 over the Liberal government's controversial decision to award WE Charity to right to administer the now-defunct $912 million Canada Student Service Grant (CSSG).
Besides the documents submitted by WE Charity, the minority Liberals have also released a list of all paid speaking engagements taken on by Justin Trudeau before he became prime minister.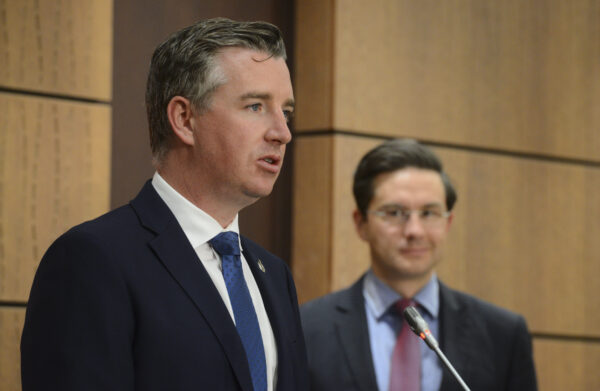 The opposition wants a special committee struck which the Tories have framed as an "anti-corruption" probe. The idea may be up for a vote on Oct. 20, when the opposition gets to set the course of debate in the House of Commons.
The documents also revealed that the Kielburger brothers had conversations with six cabinet ministers on eight occasions discussing various projects from 2018 to 2020 preceding the controversy. The ministers included were: Jean-Yves Duclos, Bill Morneau, Mary Ng, Bardish Chagger, Amarjeet Sohi and Pablo Rodriguez.
Marc Kielburger added that WE Charity was awarded 11 contracts by the Liberal government between 2011 and 2019, of which eight of them were approved during Trudeau's position as prime minister.
In addition, the documents show Marc and Craig Kielburger engaged in 65 conference calls with public servants from various departments from Apr. 17 to Jul. 7.
The controversial Apr. 26 email that Craig Kielburger sent to former finance minister Bill Morneau after their phone call on Apr. 25 is also included in the documents.
Marc Kielburger said Morneau called his brother as "part of a series of phone calls checking in with businesses and non-profits on the impact of COVID-19" and maintained "there were no discussions of the CSSG program in this call."
To support their claim, the Kielburger brothers attached the Apr. 26 email which shows the content alluding to the impact of the pandemic, but no mentioning of CSSG.
The documents also mentioned WE Charity registering as an in-house lobbyist "that covers the time period in question." Marc Kielburger said that was the period when the vast majority of the interactions took place after Rachel Wernick, the assistant deputy minister with Employment and Social Development Canada, called them to help implement the CSSG project.
However, the documents also said that the Kielburger brothers should not be considered as lobbyists since they are volunteers and not paid employees.
The documents also revealed no receipt was issued to former finance minister Bill Morneau after he repaid $41,000 to WE Charity for expenses incurred on trips his family took to Ecuador and Kenya with the organization to visit its projects there, on grounds that the trips were extended to them in good faith that would result in financial support from Morneau's wife Nancy McCain.
Marc Kielburger added that Morneau likely overpaid WE Charity as the "actual costs incurred by WE Charity would be less than $41,000" based on a maximum estimate amount that could be incurred by participants.
With files from The Canadian Press