Trucker Kevin Kimmel noticed something odd when he parked his vehicle at a truck stop in New Kent County, Virginia.
When he was sitting in his semi, he saw an RV with black drapes covering the windows. At that moment he saw a young girl's pained face glimpse out the window.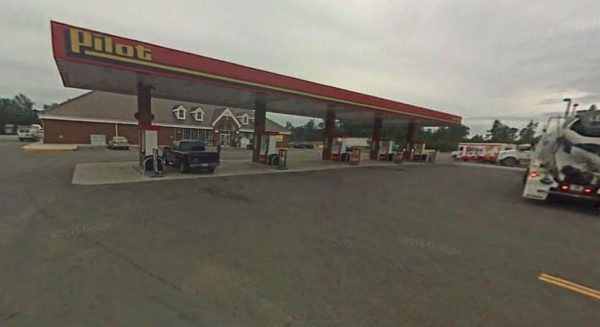 After that, he saw a man knock on the door of the RV.
"I saw a guy come up and knock on the door then go inside the Pilot–then quickly came back and knocked again, all of the sudden the thing was rocking and rolling," he told WTVR. He said the RV was rocking around, and he connected the dots.
He got a bad vibe from the whole thing, and he dialed the police.

"I only learned the gruesome details through the news," Kimmel later commented, adding that he's "got daughters."
The girl in the RV was being held as a slave.
According to MailOnline, the alleged victim told police that she was captured Christmas Eve and was forced into prostitution on a trip from Iowa to Virginia. She added that her captors threatened to kill her family, according to The News & Advance.
"When I saw the young girl's face, I said that's not going to happen, I've got daughters and granddaughters," Kimmel said.
Kimmel said that he's "just happy I helped her."
"He saved that girls life and that's awesome," added another fellow trucker.
"I have two kids at home, man, and if somebody messed with them I'd want someone to call the cops and tell me."