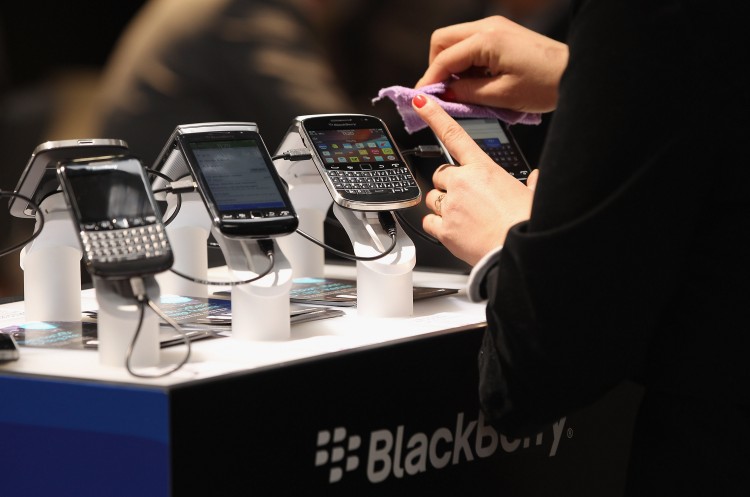 Canadian handset manufacturer Research In Motion Ltd.. offered an in-depth preview of its forthcoming BlackBerry 10 operating system platform at the BlackBerry World Conference 2012 in Orlando, Fla., earlier this week. 
Roughly 2,000 early prototype devices, resembling miniaturized versions of the company's PlayBook tablet, were handed out to mobile application developers in attendance, along with access to a new software development kit. As part of the $100 million investment RIM is making in developing BlackBerry 10, the company also announced a $10,000 incentive program for developers, in hopes of enticing them to create apps for the struggling smartphone ecosystem.
Unlike earlier iterations of the operating system, which were developed off antiquated Oracle Inc.-owned Java software, BlackBerry 10 will be developed out of a more contemporary UNIX-based system. The change, which is a byproduct of RIM's acquisition of QNX Software Systems in 2010, will allow the new operating system to use more advanced graphics, improve multitasking capabilities, boost messaging performance, and create a generally sleeker interface for users.
Contrary to wide blogosphere speculation, CEO Thorsten Heins made a point to emphasize that the newer slate of devices to run off the platform will continue to have physical keyboards. Heins reiterated that the new "virtual keyboard" feature of the operating system, which will intuitively learn user's behaviors and reduce typing errors, will not be a replacement for the actual physical keys.
With RIM's revenue falling over 50 percent domestically and sales tumbling around 25 percent in last quarter alone—and after losing almost half of its smartphone market share to Google Inc. and Apple Inc., who now control 51 and 31 percent, respectively—the company is betting heavily that BlackBerry 10 will somehow manage to make the platform relevant once again.
Despite the long odds, the recently appointed CEO remains both pragmatic and optimistic about the future of BlackBerry and the company as a whole. Analogous to countless other large technology companies that grew in an exponential fashion, only to ultimately stray away from their core business and struggle, RIM is well aware that it failed to adjust to a changing market. As Heins stated, "I want us to be so laser-focused that we melt steel. … We need to be a lean, mean fighting machine."
Clearly, RIM is now taking a more measured and attentive approach to the smartphone arena—perhaps a few years too late, but practical nonetheless. From the little that has been disclosed, BlackBerry 10 appears to be a very encouraging vision for the future of the operating system and the fate of the company. Hypothetically, if the new platform is capable of merging the best features of its rivals in a hybrid fashion, with comparable applications and an enterprise-friendly package, BlackBerry 10 could be a winner for the underdog company.
No definitive release date has been set for any BlackBerry 10 operating system hardware. However, RIM's vice president of handheld applications and tools indicated that the first smartphone model will be released around the latter half of this year.
The Epoch Times publishes in 35 countries and in 19 languages. Subscribe to our e-newsletter!