The U.S. National Hurricane Center (NHC) is issuing advisories for Tropical Storm Tara on Oct. 15, as well as a tropical disturbance in the Caribbean that has a chance of developing into a cyclone.
Tropical Storm Tara
The NHC said that Tropical Storm Tara has 45 mph winds and is moving 2 mph to the west-northwest.
There is a tropical storm watch for Punta San Telmo to Cabo Corrientes in Mexico, meaning "that tropical storm conditions are possible within the watch area," according to the NHC. Heavy rains are currently hitting portions of southwestern Mexico.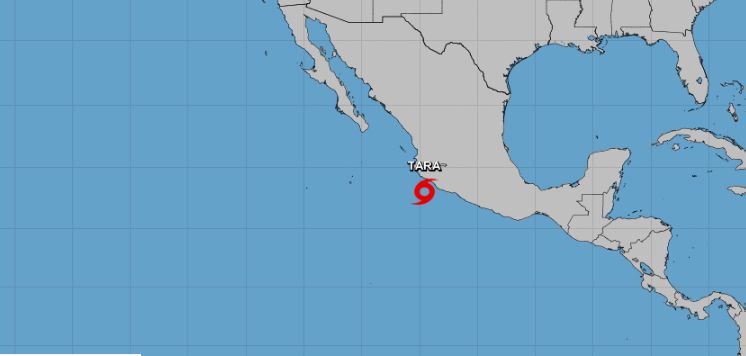 "Tara is moving toward the west-northwest near 2 mph (4 km/h) and this general motion is expected to continue for the next day or so," the NHC said. "A slightly faster westward motion is forecast to begin after mid-week. On the forecast track, the center of Tara is expected to remain near or just offshore of the southwestern coast of Mexico during the next couple of days."
The storm is expected to bring 3 to 5 inches of rain with isolated maximum amounts of 8 inches until Oct. 16. "These rains may produce life-threatening flash floods," the agency warned.
Tropical Depression
There is a broad low-pressure region that could develop into a tropical storm in the next 48 hours or the five days. According to the NHC, there is a 40 percent it forms over the time period.
"Showers and thunderstorms associated with a broad area of low pressure located just offshore of northeastern Honduras continue to show some signs of organization. The system is expected to move near or just offshore of north coast of Honduras, and it is possible that it could become a tropical depression before the low moves inland over Belize late Tuesday," the agency said.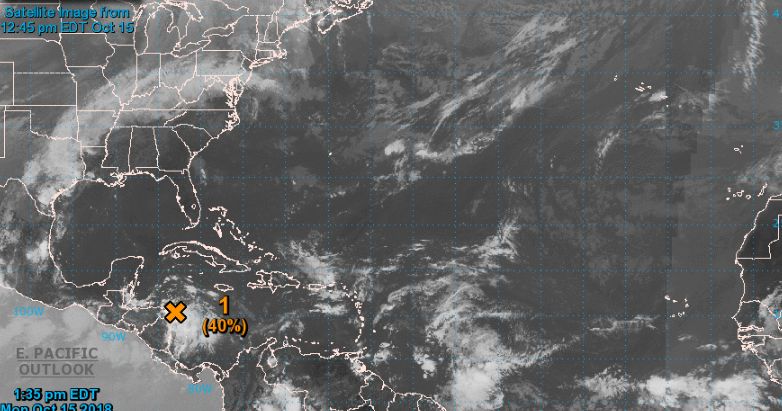 "Regardless of development, locally heavy rainfall, which could cause flash flooding, is possible across portions of Central America for much of the week. An Air Force Reserve Hurricane Hunter aircraft is scheduled to investigate this system on Tuesday afternoon."
Hurricane Michael, which slammed the Florida Panhandle last week, formed in a nearby area of the Caribbean Sea.
According to the Weather Channel, at least 18 people have died in Hurricane Michael across several states.
President Donald Trump visited hard-hit areas in Florida on Oct. 15. "The job they've done in Florida has been incredible," Trump told reporters.
"FEMA is rapidly trying to meet the demands the governor puts forward when it comes to sustaining life, but in some cases, because of the (severity of the) hit, we're still focusing on search and rescue in some of the areas like Mexico Beach to make sure we leave no stones unturned and we're getting to anybody that may be trapped," said FEMA Director Brock Long, reported the Pensacola News Journal.