Another tropical storm has formed—this time in the Eastern Pacific Ocean, the National Hurricane Center said in a 9 a.m. Thursday update.
Tropical Storm Norma was named on Thursday morning, and it comes as the Center, based in Miami, said that Hurricane Max became a Category 1 system on the southwestern side of Mexico. Norma is located hundreds of miles west of Max.
The NHC says that Norma is tracking slowly north and to the west towards the coast of Mexico, and it might hit Baja California.
"Norma is likely to become a hurricane as it churns in the warm waters of the East Pacific," AccuWeather Meteorologist Steve D. Travis said. "While the track is not set in stone, it could move northward toward the Baja Peninsula or western Mexico late in the weekend," Travis added.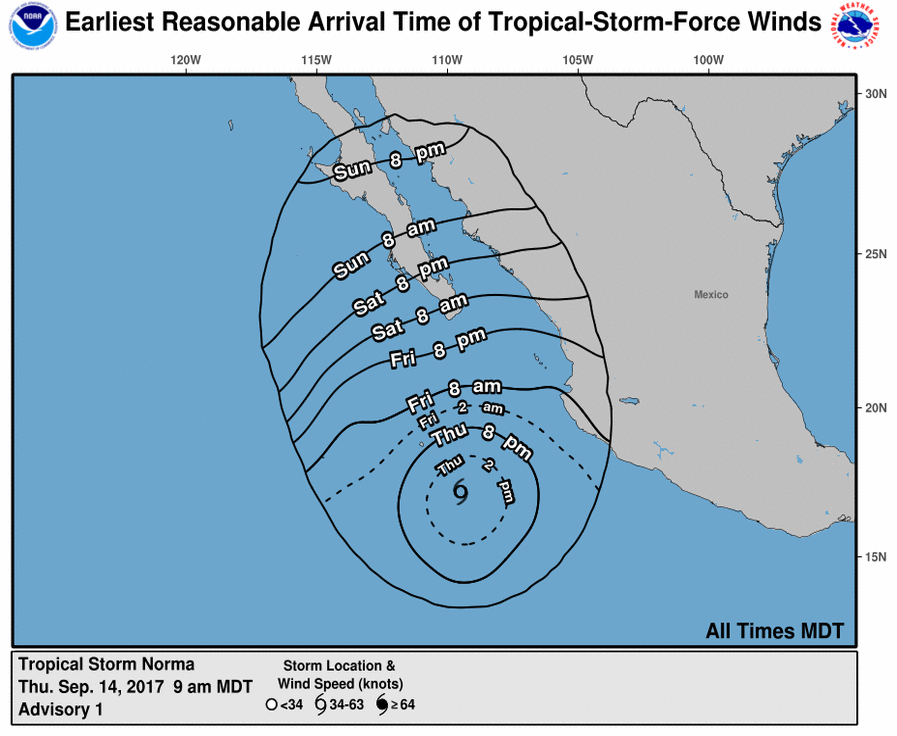 According to the NHC, Norma formed just southeast of Socorro Island. It's located about 400 miles south of Cabo San Lucas, Mexico.
It has maximum sustained winds of 40 mph.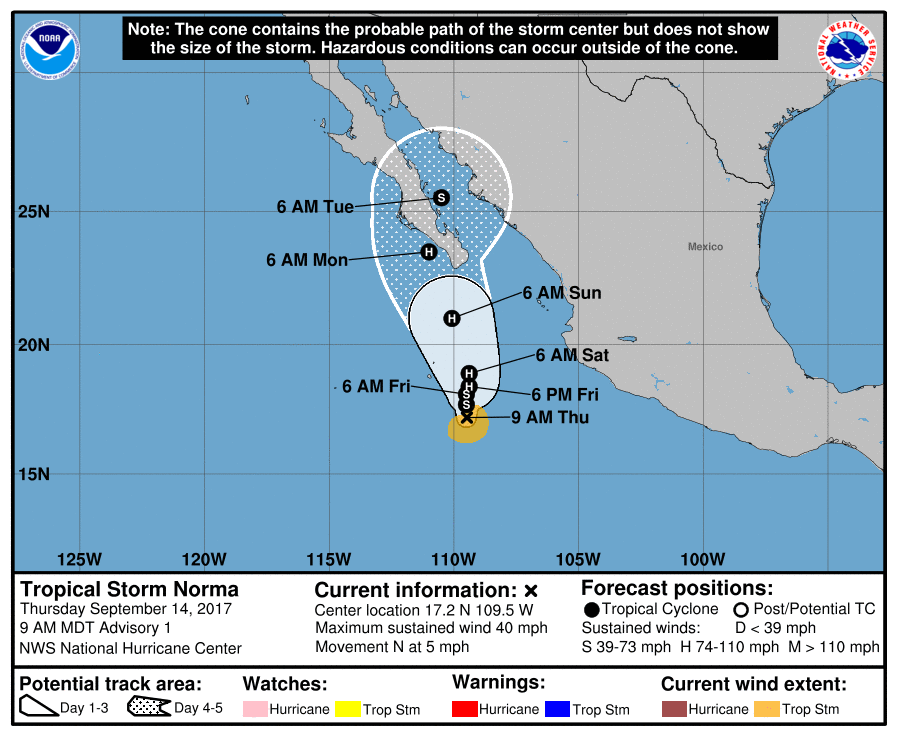 "Interests in extreme southern Baja California Sur should monitor the progress of Norma," the agency stated. There are no hurricane or tropical storm watches or warnings in effect.
Max, a Category 1 storm with 80 mph winds, is moving eastward just south of Acapulco. "Heavy rainfall" is expected in southwestern coastal Mexican states, namely Guerrero and Oaxaca states, the NHC said.
"The government of Mexico has issued a Tropical Storm Warning and Hurricane Watch east of Punta Maldonado to Lagunas de Chacahua," added the agency.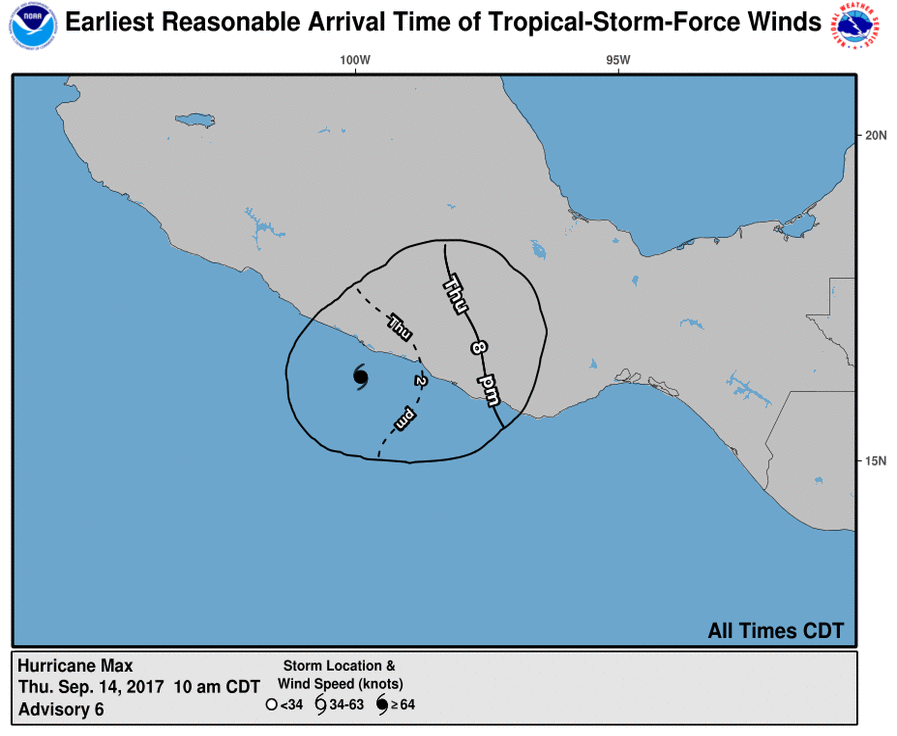 A hurricane warning is in effect for Zihuatanejo to Punta Maldonado, a tropical storm warning is in effect for east of Punta Maldonado to Lagunas de Chacahua, and a hurricane watch is in effect for east of Punta Maldonado to Lagunas de Chacahua.
"Max is expected to produce total rainfall accumulations of 5 to 10 inches in the Mexican state of Guerrero and western portions of the state of Oaxaca. Maximum amounts locally in excess of 20 inches are possible over coastal areas of Guerrero. These torrential rains may produce life-threatening flash floods and mudslides," the NHC stated in it's 10 a.m. Thursday update.