Forecasters with the National Hurricane Center (NHC) said that tropical storm warnings are in effect for the northwestern Bahamas, and said that the east coast of Florida could be impacted.
If the potential tropical storm, named Humberto, were to form, it would hit the east coast of Florida by Saturday, Sept. 14, said the agency in an 8 p.m. update.
"The system is expected to move slowly toward the northwest by early Friday, and this motion is forecast to continue during the next 2 days. On this track, the system is anticipated to move across the central and northwestern Bahamas on Friday, and along or over the east coast of Florida on Saturday," the NHC wrote.
The NHC noted that conditions are favorable for the disturbance "to become [a] tropical depression or a tropical storm during the next day or so."
Forecasters stated that its formation chance is 80 percent in the next 48 hours and about 90 percent over the next five days.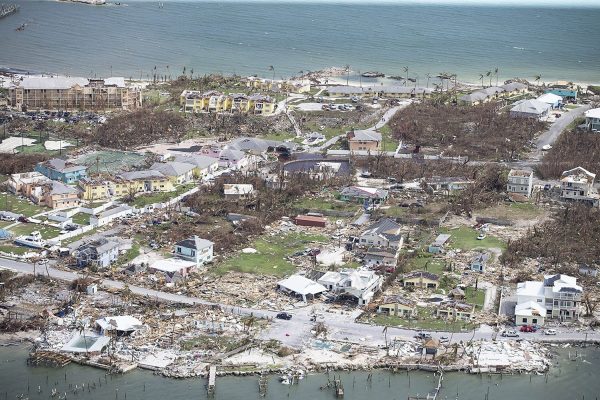 Some of the areas under tropical storm warnings in the Bahamas were ravaged by Hurricane Dorian earlier this month.
The storm is expected to produce between two and four inches over the Bahamas along with isolated areas receiving seven inches of rain, forecasters said.
For the Sunshine State, "The system could bring tropical-storm-force winds and rainfall to portions of the Florida east coast over the weekend. Residents there should monitor the progress of this system," said a forecast discussion of the storm.
No storm surge is expected. Wind speeds are currently at 30 mph.
The storm is currently named as "Potential Tropical Cyclone Nine," and it's about 235 miles south of the Abaco Islands.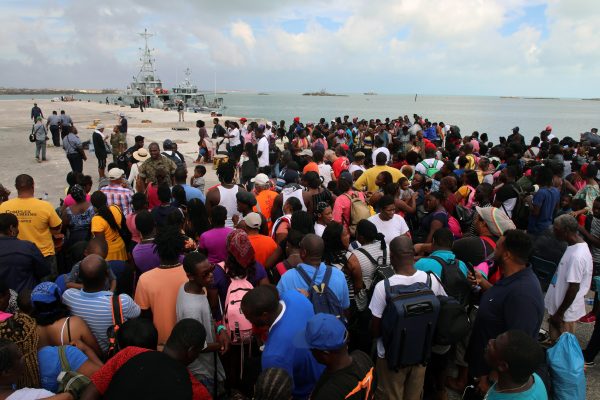 Gov. Ron DeSantis said that Floridians shouldn't assume that the storm will move slowly like Hurricane Dorian, reported the Orlando Sentinel.
"As we saw last year with Hurricane Michael, these things are sometimes quick developing," he said. "I think because Dorian was such a slow-moving storm, people kind of waited [and] waited. Just understand that this stuff can happen quicker, so just keep looking out for what's going on."
The National Weather Service warned Floridians to take Humberto seriously should it form.
"It's something that people shouldn't take it lightly," Robert Molleda, a weather service forecaster, told the Sun-Sentinel. "Putting it in perspective, we're not talking about a repeat of Dorian but … people shouldn't let their guard down."