Tropical Storm Dorian has triggered warnings across the Caribbean islands on Aug. 26, and it could track near Puerto Rico as a hurricane later in the week.
The U.S. National Hurricane Center (NHC) said on Aug. 26 that tropical storm warnings were issued for St. Lucia, Barbados, and St. Vincent and the Grenadines. Watches were issued for Dominica, Grenada, Martinique, and Saba and St. Eustatius.
"Interests in Puerto Rico, the Virgin Islands, and Hispaniola should monitor the progress of Dorian as watches could be required as early as later today," the agency wrote.
5 PM EDT: #Dorian is strengthening as it continues to move westward toward the Lesser Antilles. Additional Tropical Storm Watches and new Tropical Storm Warnings have been issued for some of these islands. https://t.co/iy83hSifGz pic.twitter.com/ZCSeEnJw45

— National Hurricane Center (@NHC_Atlantic) August 25, 2019
It added that the center of Dorian "is moving toward the west near 14 mph. A turn toward the west-northwest is expected later today, with this motion continuing through Tuesday night."
Currently, the storm is about 200 miles east-southeast of Barbados as of Monday morning.
"On the forecast track, the center of Dorian is expected to be near the Windward Islands late today and tonight and move into the eastern Caribbean Sea on Tuesday," according to the NHC.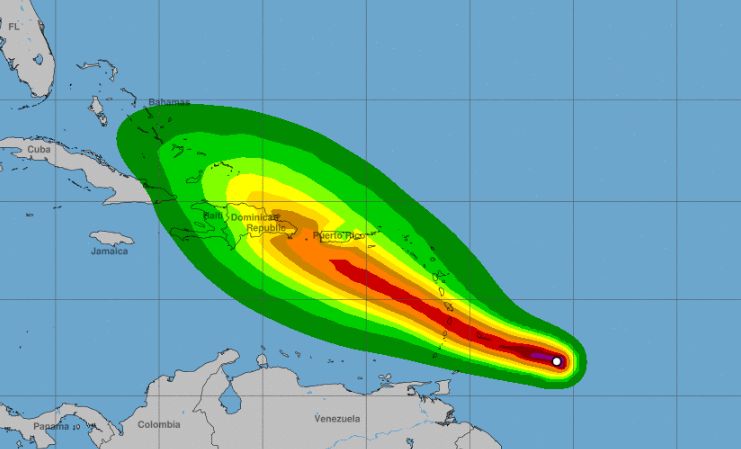 At the time of the latest update at 8 a.m., Dorian has winds of 60 mph.
"Strengthening is forecast during the next few days, and Dorian could be near hurricane strength on Tuesday and Wednesday while it moves over the eastern Caribbean Sea," the agency said.
NOAA Forecast
The Atlantic hurricane season officially started on June 1 and lasts until Nov. 1, and the National Oceanic and Atmospheric Administration (NOAA) said there could possibly be four to eight hurricanes.
The agency said that for 2019, there will be a "likely range of 9 to 15 named storms (winds of 39 mph or higher), of which 4 to 8 could become hurricanes (winds of 74 mph or higher), including 2 to 4 major hurricanes (category 3, 4 or 5; with winds of 111 mph or higher)."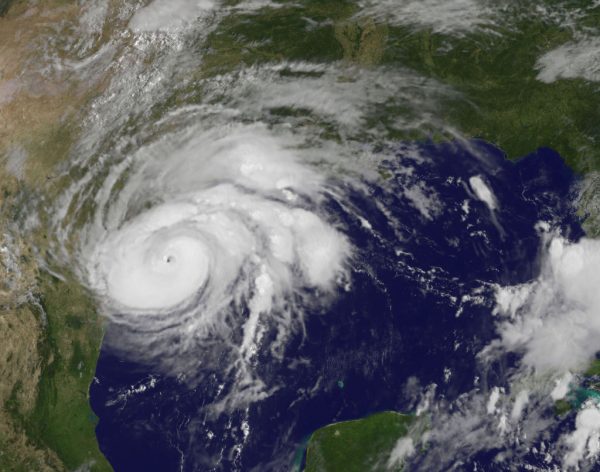 The NOAA said it has a 70 percent confidence of its seasonal forecast.
An average hurricane season produces 12 named storms, six hurricanes, and three major hurricanes.
"With the 2019 hurricane season upon us, NOAA is leveraging cutting-edge tools to help secure Americans against the threat posed by hurricanes and tropical cyclones across both the Atlantic and Pacific," stated Secretary of Commerce Wilbur Ross in a news release. "Throughout hurricane season, dedicated NOAA staff will remain on alert for any danger to American lives and communities."
Officials said that regardless of how many storms form, people near coastal areas should remain prepared, as all it takes is one hurricane to cause significant damage.
A tropical depression could form off Florida due to weather conditions, AccuWeather reported on Sunday.
The area of disturbed weather, dubbed Invest 98L by the hurricane center, wandered over the Florida Peninsula on Saturday and brought localized downpours to eastern parts of the state.
"As 98L begins to move northeastward away from Florida, conditions should be conducive for further development and organization of this system over the next few days as it moves through a zone of warm water and fairly low wind shear," AccuWeather Senior Meteorologist Dan Pydynowski said.
Dorian is the fourth tropical storm in the Atlantic this year and is poised to become the first hurricane this season.
Epoch Times reporter Tom Ozimek contributed to this report.