Tropical Storm Arthur, the first named storm of the 2020 hurricane season, has formed off the coast of Florida and South Carolina.
Officials issued a tropical storm warning for North Carolina's Outer Banks, which was hit nearly two years ago by Hurricane Florence.
"Interests near the North Carolina coast should closely monitor the progress of this system, as it could produce gusty winds and heavy rains there on Monday," said the National Hurricane Center on Sunday morning.
Tropical storm warnings were in effect from Surf City to Duck, North Carolina, as well as the Pamlico and Albemarle Sounds, according to the National Hurricane Center.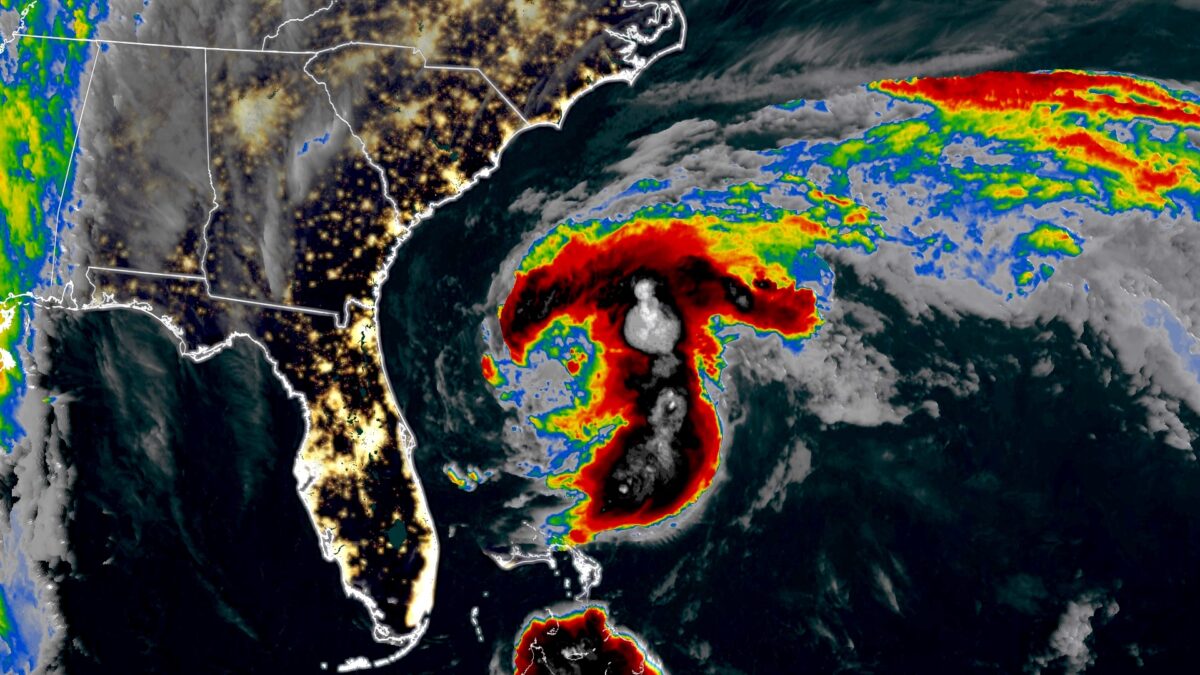 A tropical storm warning means that tropical storm conditions are expected within 36 hours.
Arthur is currently located about 355 miles south-southwest of Cape Hatteras, North Carolina, and has winds of 40 mph.
According to the hurricane forecaster, "A turn toward the northeast with an increase in forward speed is expected during the next 24 to 48 hours."
In that time frame, "some strengthening" is expected, the agency said.
"On the forecast track, Arthur will remain well offshore the east coast of Florida, Georgia, and South Carolina today, and then move near or just east of the coast of North Carolina on Monday," the agency said. On Tuesday, the storm is expected to lose its tropical storm characteristics, according to the National Hurricane Center.
Coastal North Carolina can also expect anywhere between 1 and 3 inches of rain, with locally higher amounts, the agency said.
Meanwhile, Arthur is expected to generate swells affecting portions of the southern United States, which will spread along the mid-Atlantic coast over the coming days.
"These swells could cause life-threatening surf and rip current conditions across much of the U.S. southeast and mid-Atlantic coasts," said the agency.
The NOAA, meanwhile, is slated to announce its outlook for the 2020 Atlantic hurricane season on May 21.
The 2020 season officially begins on June 1 and ends on Nov. 30.
The 2020 Atlantic hurricane season could see a greater-than-average number of major hurricanes because of favorable weather patterns, forecasters from Colorado State University's Tropical Meteorology Project said in a recent report.
Four major hurricanes packing winds of at least 111 miles per hour are possible during the season, they added. On average, there are 2.7 major hurricanes during a season. A total of eight hurricanes are expected before the season ends on Nov. 30.
The forecast is in line with one issued on March 25 by Accuweather, which said between two and four major hurricanes could be expected among 14 to 18 named tropical storms in the 2020 season.
Reuters contributed to this report.