The National Weather Service said that Florida's Gulf Coast could be potentially impacted by another hurricane—just weeks after Hurricane Irma slammed the state.
A new tropical depression has formed in the Caribbean Sea. Early weather forecasts show that it might become a hurricane in the Gulf of Mexico as it heads for Florida's Gulf Coast, according to the Sun-Sentinel in a Wednesday report.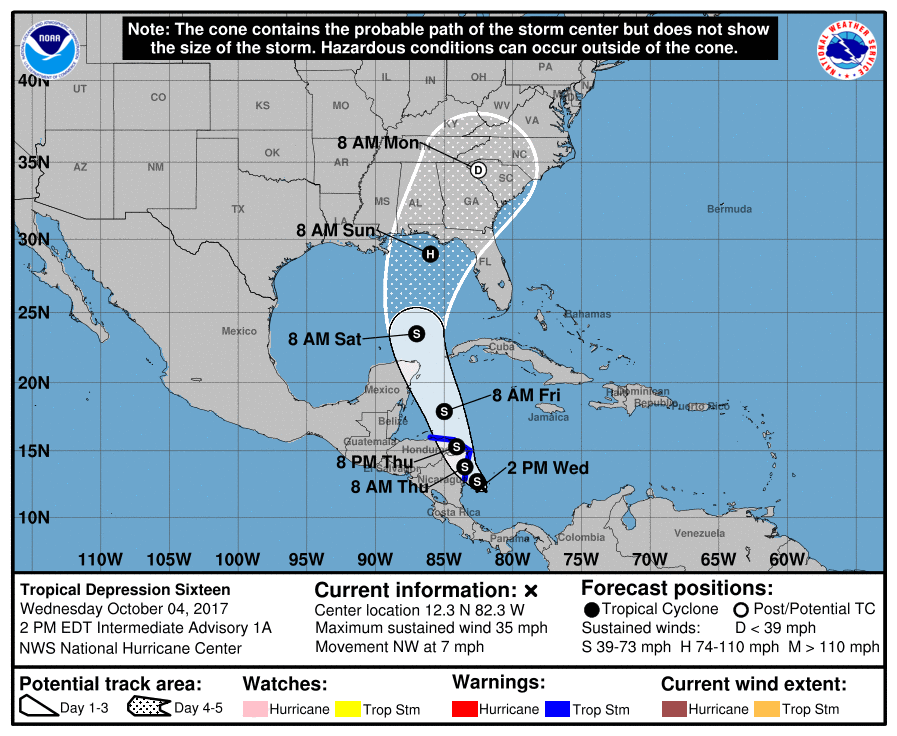 The storm—called Tropical Depression 16—could become Tropical Storm Nate, and later, Hurricane Nate.
It is now located east of the coast of Nicaragua and traveling to the northwest at 7 mph. Right now, it has wind speeds of 35 mph. If it gets to 39 mph, it's officially Tropical Storm Nate.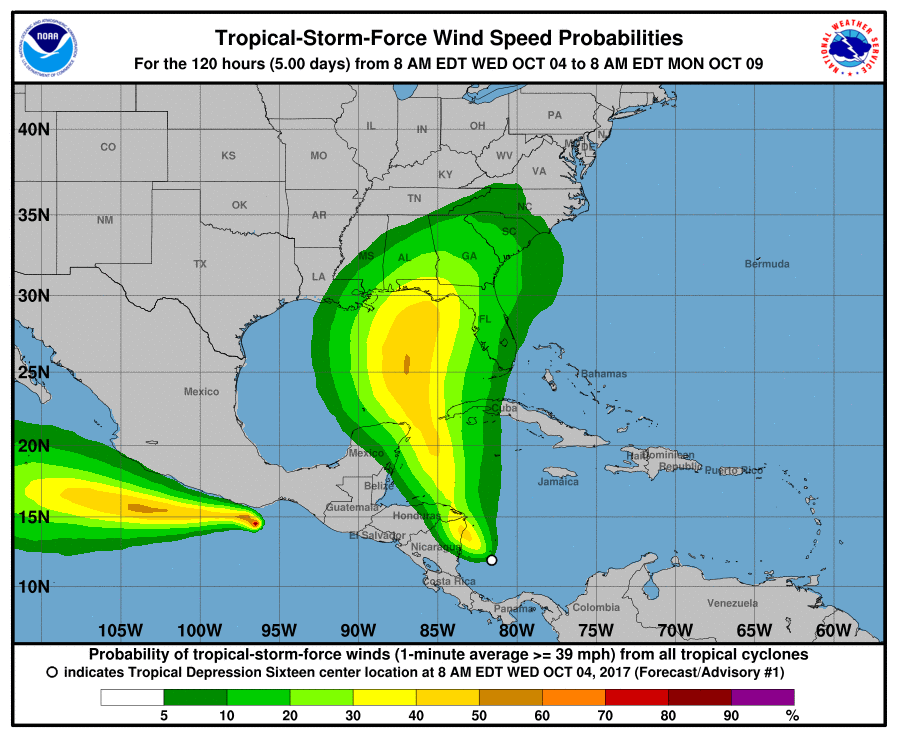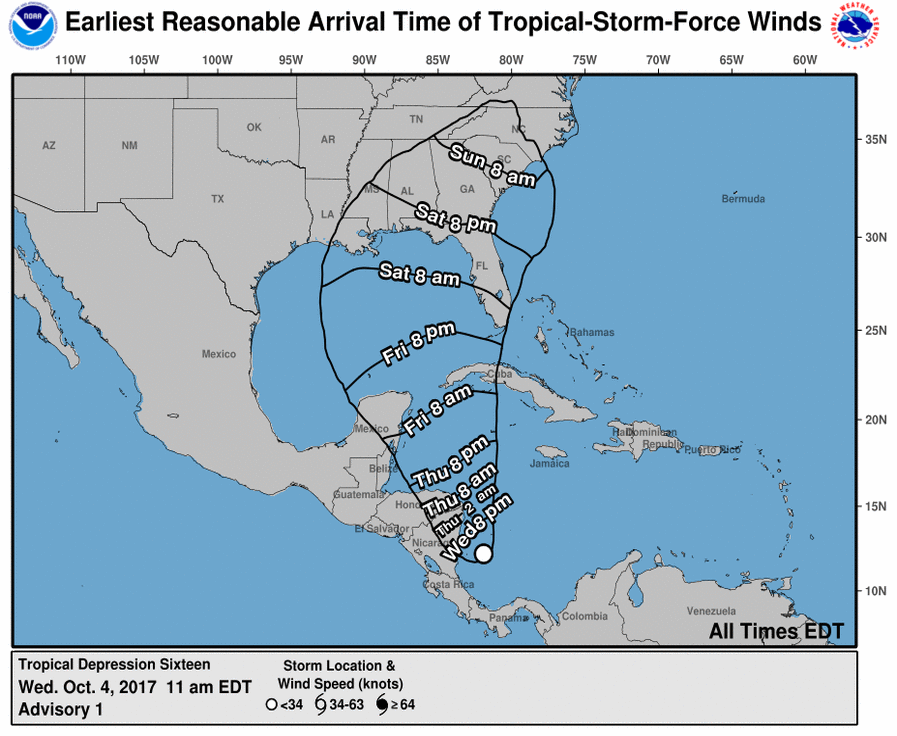 The U.S. National Hurricane Center, in a 2 p.m. ET update, shows that the storm could hit Florida by Sunday morning, Oct.8. It's likely that the depression will strengthen to become a tropical storm by Wednesday evening.
Forecasts show that it will move over Central America and head to the open Gulf of Mexico, where it will likely strengthen further, before heading to the U.S. mainland.
The "cone" as of Wednesday shows that it is moving in the vicinity of Apalachicola, Port St. Joe, and Panama City Beach in the Florida Panhandle. Jacksonville and Tallahassee are also in the storm's cone.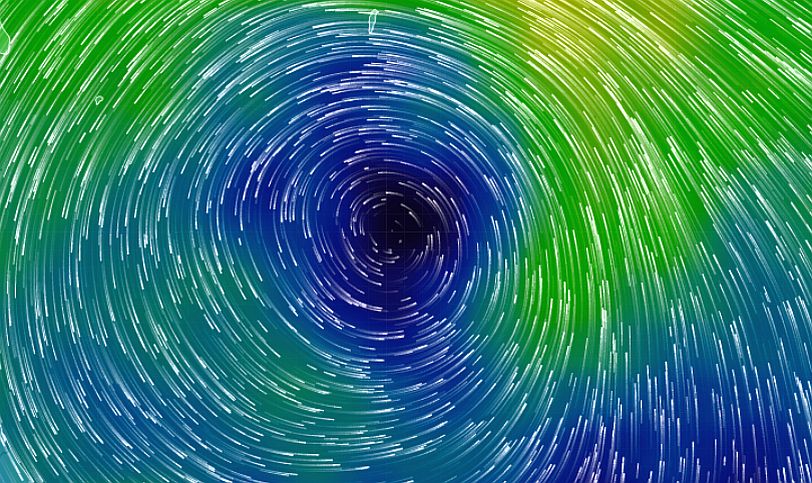 Dennis Feltgen, spokesman for the National Hurricane Center, noted that the storm's forecast is a "low-confidence prediction."
"It is a low-confidence prediction at this time," Feltgen said, per the Sun-Sentinel. "The system is forecast to continue strengthening over the Gulf of Mexico and could affect portions of the northern Gulf Coast as a hurricane this weekend, with direct impacts from wind, storm surge, and heavy rainfall. However, it is too early to specify the timing or magnitude of these impacts."
According to the NHC, a tropical storm warning was called for Sandy Bay Sirpi, Nicaragua to Punta Castilla, Honduras.