A 16-year-old is facing a first-degree murder charge after authorities found a body they suspect is a teenager who had been missing since Nov. 13.
KTUU-TV reported that remains found on Dec. 2 near Palmer were sent to the medical examiner for identification and to determine the cause of death.
The body is believed to be that of 16-year-old David Grunwald.
Troopers say the suspect is being charged as an adult.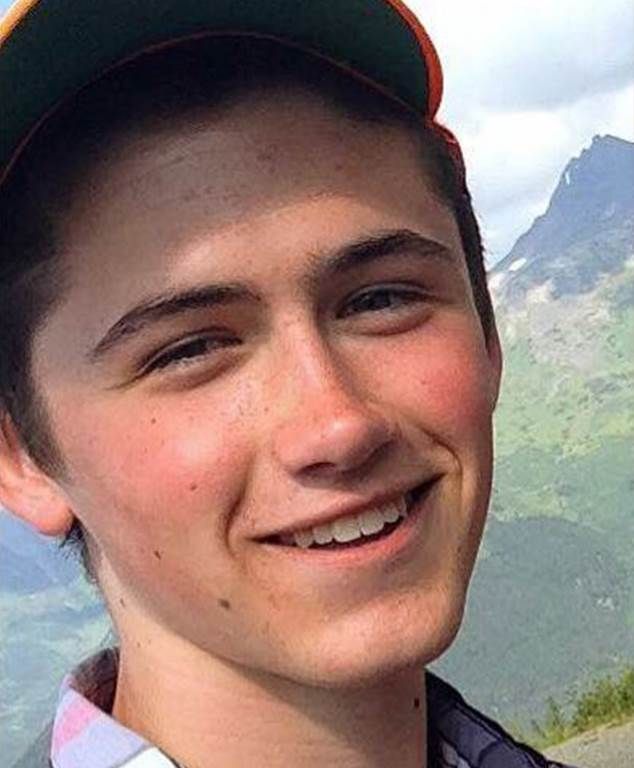 Alaska State Troopers are asking residents and business owners in the Palmer and Wasilla area to check any surveillance camera video they have from 6 p.m. Nov. 13 through Nov. 14 at 11 a.m. for footage of Grunwald or his Ford Bronco with the license plate JFM910, AP reported.
His Bronco has a dark blue body with a thin tan stripe running along the side, said officials.
A vigil was held for Grunwald on Saturday in Palmer.
"The investigation of this case resulted in the arrest of 16-year-old Erick Almandinger of Palmer who is being charged as an adult with murder in the first Degree and kidnapping. Others involved in this incident have been identified but have not been charged as of yet," an Alaska trooper report online stated.
"Others involved in this incident have been identified but have not been charged as of yet," it added. A motive hasn't bee released.
David's mother, Edith Grunwald, said that David went missing around 11:45 p.m., and the next day, David's Bronco was discovered on a trail popular with four-wheelers near Bald Mountain Ridge, NBC reported. She added that David was set to meet with a friend named Erick, but she had never met Erick.
Those with information can anonymously leave a message with the Guardian Search and Investigations tip line at 907-290-8999. And those with information can call troopers at 907-269-5497 or 800-478-9333, or Crime Stoppers at 907-745-3333.
The Associated Press contributed to this report.