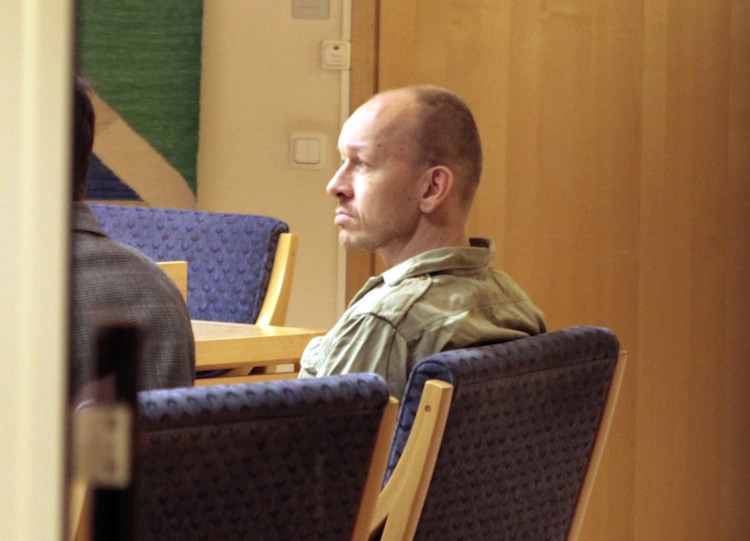 The trial began for the Swedish man accused of killing three people and attempting to kill 12 others, in what have been characterized as racially motivated attacks.
His lawyer, Douglas Norking, denied the charges, especially that his client launched racially motivated attacks. Mangs pleaded not-guilty on 19 of 20 counts, but accepted the charge of vandalism, saying he shot two signs in Malmö.
"Peter Mangs is not a racist. He doesn't have anything against other cultures," his lawyer Douglas Norking said, as quoted by Sweden's The Local. "There is no motive. He doesn't have a relationship with any of the plaintiffs. He hasn't met them and he doesn't have anything against them."
Malmö is considered an ethnically diverse city, with around 40 percent of the residents coming from foreign backgrounds. Most of the victims of the shooting had foreign backgrounds.
Norking added, "Peter Mangs hasn't fired any of the gunshots which hit any of the plaintiffs."
Heavy security prevailed in the courtroom on Monday, with Mangs sitting behind bulletproof glass, the BBC reported.
Head prosecutor Solveig Wollstad said that detectives discovered a gun that was fitted with a silencer under pillows at Mangs's home, the broadcaster reported. Wollstad then claimed that Mangs changed the barrel of his gun between the attacks, which took place in 2003, 2009, and 2010.