Tri-State Chamber of Commerce Holding Shoe Drive to Benefit Local Children
October 9, 2016 3:28 pm Last Updated: October 9, 2016 3:28 pm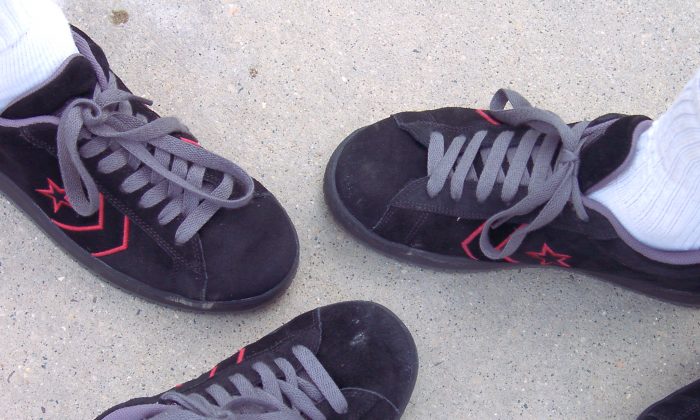 The Tri-State Chamber of Commerce is hosting a shoe drive. The shoes will go to local children in need, and monetary donations will go toward purchasing shoes.
The event, called Kucher's Kids Shoe Drive—New Soles in Honor of a Special Soul, is in honor of Josef Kucher, the 40-year owner of Kucher Shoe Repair, a shop that was located on Front Street in Port Jervis. 
The event features food, music by Jon Zanger, a cash bar, and door prizes. The Tri-State Chamber of Commerce notice also said the event includes business networking.
It will be at the Best Western Inn at Hunt's Landing, 120 Route 6 in Matadmoras, on Nov. 2 from 5:30 p.m. to 7:30 p.m. To enter, bring a new pair of children's shoes or make a donation for a shoe purchase at the door.
Organizations in need of children's shoes can contact the Tri-State Chamber of Commerce at 854-856-6694. Those needing more information about the event can contact the chamber at that same number or email [email protected]