The Bangladeshi man known as "tree man" for the bark-like growths on his hands and feet has asked doctors to amputate his hands after dozens of operations failed to stop the painful lesions from growing back.
Abul Bajandar, 28, suffers from epidermodysplasia verruciformis, a genetic skin condition so rare that only 10 people in the world are known to suffer from it.
Despite 25 operations since 2016, surgeons have been able to remove the worst of the lesions but never been able to stop them growing back.
The father-of-one was readmitted to hospital in January this year as his the condition worsened, with the growths spreading to other parts of his body.
On Monday, June 24, he told AFP that he had asked to have his hands amputated.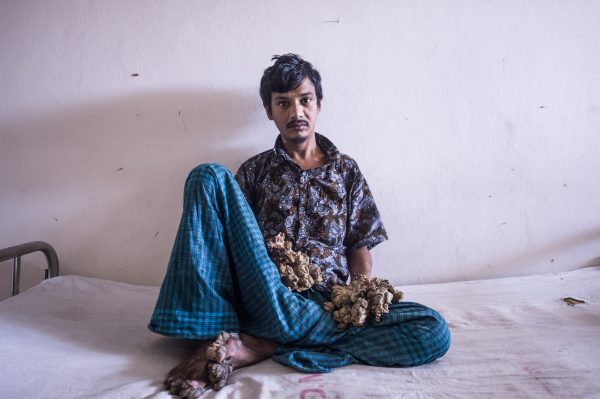 "I cannot bear the pain anymore, I can't sleep at night," Bajandar said. "I asked the doctors to cut off my hands so I can at least get some relief."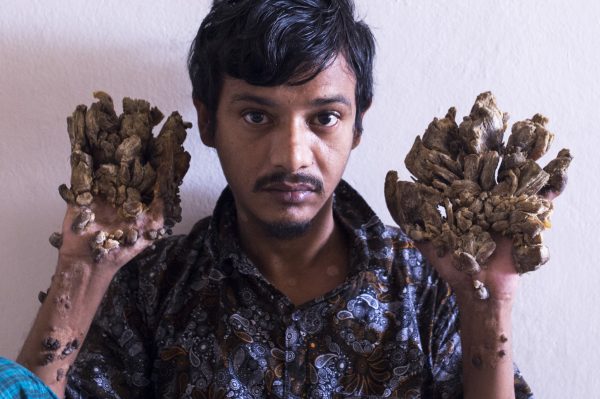 A plastic surgeon at Dhaka Medical College Hospital told AFP that a board of doctors would meet to consider his case.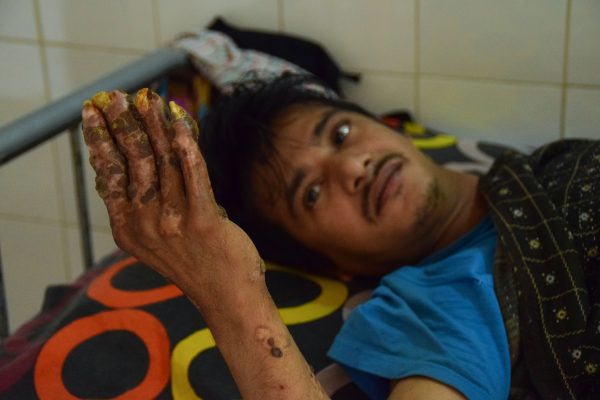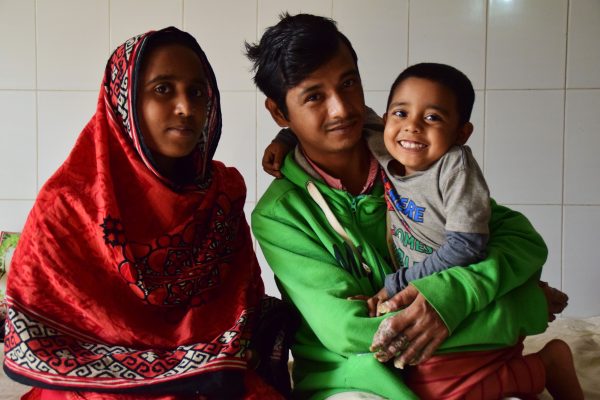 His mother supported his proposal. "At least he will be free of pain," she told AFP.
In 2017 doctors declared Bajandar all but cured after a series of 24 operations. Twelve months later, however, the growths had appeared again.
According to CNN, Bajandar has suffered from the condition for two decades.
Bangladesh Prime Minister Sheikh Hasina promised free treatment to Bajandar after news of his rare health condition spread around the country.
He lived with his wife and daughter in a hospital's private cabin for two years while he underwent treatment, said reports.
Doctors told CNN last year that he'd had more than 25 operations since 2016.
Samanta Lal Sen, a plastic surgeon at the hospital, which has treated at least one other person with the condition, said fewer than 10 people around the world have epidermodysplasia verruciformis, reported CNN.
According to the National Institution of Health (NIH), 200 cases of the condition have been recorded in the medical literature. The condition leaves people with a higher chance of developing skin cancer, and is characterized by "flat wart-like papules, irregular reddish brown plaques, seborrheic keratosis-like lesions, and pityriasis versicolor-like macules on the trunk, neck, face, dorsal hands, and feet," according to NIH.
A 10-year-old girl was treated in the same hospital in Bangladesh in 2017. But despite doctors declaring her surgery a success, her father later halted treatment and returned to their village when the growths returned in greater numbers.
Perhaps the most famous case was that of Dede Koswara, from Indonesia, according to The Independent. Despite having 6 kilograms (13 pounds) of warts removed by American doctors in 2008, he died aged just 42 from complications related to the condition.