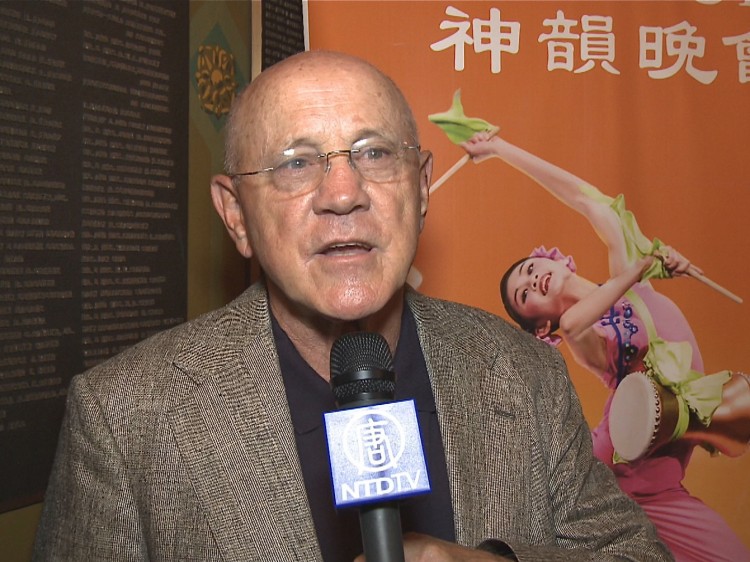 COLUMBUS, Ohio—Shen Yun Performing Arts was well received by audience members at the Ohio Theatre, on Friday evening, April 27.
Thomas Pannett, treasurer of Marion, OH and his wife, a beauty shop owner, were quite impressed with the show.
"We always try to come to Columbus for all the cultural events … especially in Columbus. We find this [Shen Yun] most entertaining. The dance is outstanding and the music is great. The emcees did a wonderful job of explaining everything prior to the start of the performances. I was most appreciative to be able to understand what was going on prior to the presentation. Very, very, enjoyable," said Mr. Pannett.
According to Shen Yun website: Shen Yun offers a presentation of traditional Chinese culture as it once was: a study of grace, wisdom, and virtues distilled from the five millennia of Chinese culture.
"I haven't seen anything that matches the magnitude of the coordination of the activity that is going on the stage," said Mr. Pannett.
Mr. Pannett said he appreciated how the emcee's gave them an insight into modern China. "I appreciate the honesty of the emcee's giving us a bit of insight on the Chinese [regime] that is presently going on … and the turmoil.
"I was surprised to hear that it was out of New York," he said.
Over the past 60 years cultural traditions have been repressed or co-opted by the Chinese Communist Party. It is only outside of China that Shen Yun's artistic creators have the ability to freely express themselves and promote their ancient culture, as described on the Shen Yun website.
Mr. Pannett said he thought the performance was educational. "Actually, with the words being on the screen and giving us an explanation of what was going on during the presentation and during the singing was a little bit of a surprise to me that I could connect it with the divinity." he said.
Mr. Pannett will tell people he meets about Shen Yun "Because we have such a good contact with people throughout our community, both in my position as a politician, the city treasurer, and my wife's position as an owner of a beauty shop, we would be most happy to express the pleasantries of this program and hope that some of the people that we make contact with would come down and see the show."
Reporting by NTD Television and Maureen Zebian.
New York-based Shen Yun Performing Arts has three touring companies that perform simultaneously around the world. Shen Yun will next perform in Dayton, Ohio on May 1. For more information, visit ShenYunPerformingArts.org