Travel to the United States from China is dropping because of the coronavirus outbreak, Secretary of Health Alex Azar said on Thursday morning.
"We're not going to take any public health options off the table to protect the American public but what we're seeing already is a diminution in flights going back and forth between China and the United States," Azar said during an appearance on CNBC.
The declining number of people arriving in the United States from China is "a natural consequence" of heightened State Department travel advisories, Azar said, referring to a level four advisory warning people not to travel to Hubei Province and a level three advisory advising people to consider any travel to other parts of China.
Pressed on the fact that people from China are still arriving in the United States on a daily basis, Azar said that officials were "going to take all necessary public health approaches that are appropriate."
Screening has been implemented in 20 major airports and people entering the country are also being told to be on the watch for any symptoms. All five confirmed cases in the United States self-identified as having symptoms, Azar said.
"Whenever you're dealing with a public health issue like this, notions of shutting one's border down—borders are actually porous all around the world, so individuals can come from different places. And you can actually sometimes create hysteria simply by taking various measures," Azar said.
"It's important not to overreact and to use evidence," he told a CNBC host who said "I don't want a person from China next to me."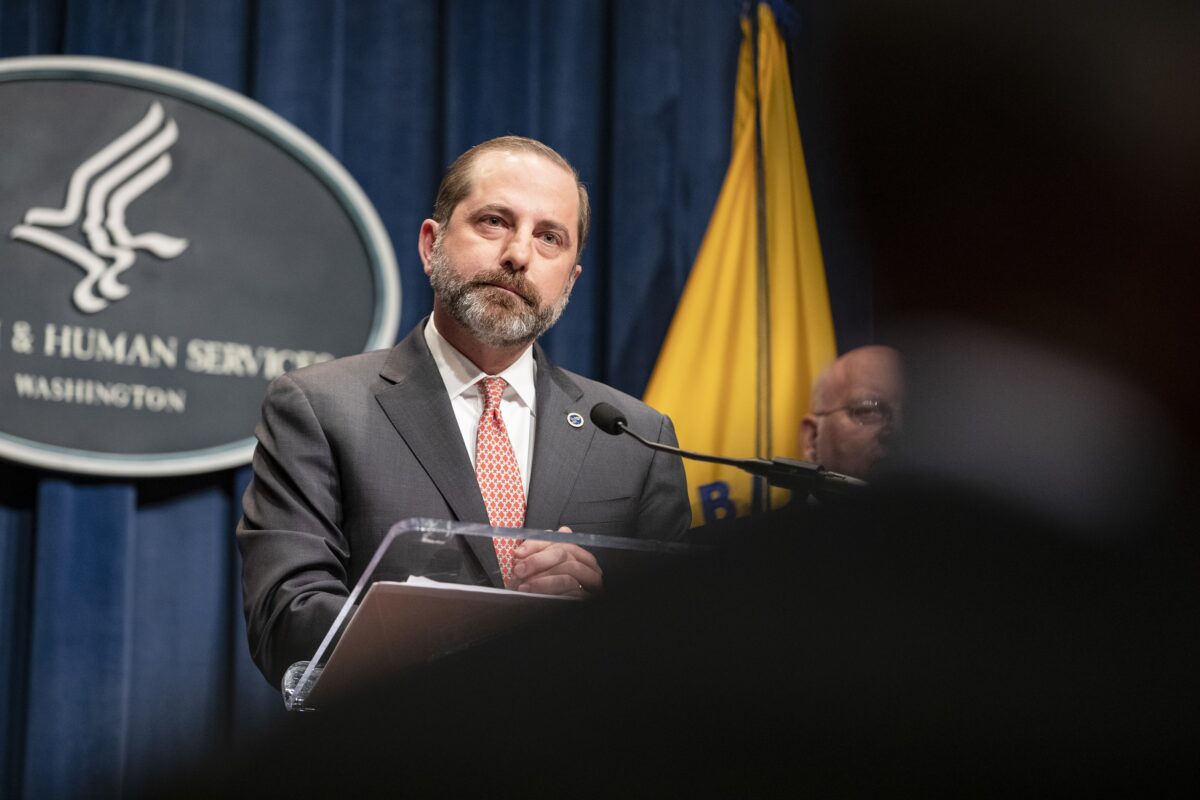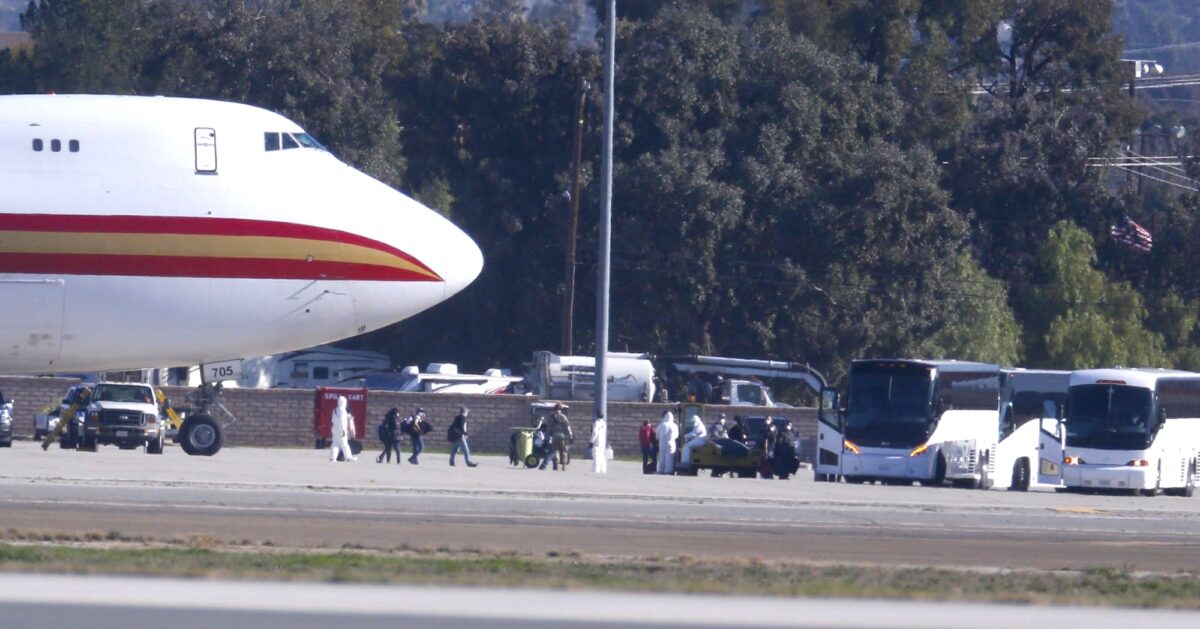 People from China could travel through other countries even if travel restrictions were put in place, Azar said. Any steps that are taken need to make sense and should be justified, he added.
The Chinese government has shut down flights from Hubei Province, which has been largely quarantined, although a number of cases have been confirmed outside the province.
White House and health officials were also asked about possibly restricting travel to and from China during a press conference at the White House on Thursday morning.
White House counselor Kellyanne Conway didn't answer directly, pointing reporters to interviews Azar did.
Conway noted that President Donald Trump formed a new task force and was briefed yesterday and said the administration was "relieved and happy and heartened" to see the approximately 200 Americans who were evacuated from Wuhan land in California. The Americans will be isolated for about three days at an air reserve base in Riverside County.
"This is an all hands on deck effort," Assistant Secretary of Public Health Admiral Brett Giroir said at the press conference, which was held to announce U.S. life expectancy rising for the first time in four years. "This is no cause for urgent panic in any way in the United States. This is currently under control," he added.
There's been no person-to-person transmission in the United States as of yet, Giroir noted.
Centers for Disease Control and Prevention planned a press conference early Thursday afternoon and the World Health Organization meeting was scheduled to announce whether it was declaring a global public health emergency later in the day.