Travel bans and restrictions imposed on South Africa and other African countries over a new CCP (Chinese Communist Party) virus variant aren't justified, South Africa's health minister said Friday.
The new strain, dubbed Omicron by the World Health Organization, was first detected in Botswana and South Africa earlier this month.
The actions of some countries, including the United Kingdom, are "unjustified," Joe Phaahla, South Africa's health minister, told a virtual media briefing.
South African scientists made information available on Omicron in the interest of transparency and there are concerns the variant may be more transmissible, officials told reporters.
But there is no evidence of that at this time and even if it was more transmissible, that doesn't mean it will cause more severe cases in people, Phaahla added.
Travel bans go against the advice of the World Health Organization (WHO), South African officials noted.
Both WHO and South African officials portrayed the bans as punishing the country for being open about their scientific discoveries.
"It's really important that there are no knee-jerk response here, especially in relation to South Africa," Dr. Michael Ryan, a WHO official, told reporters on Thursday.
"We've seen in the past if there's any mention of any kind of variation then everyone is closing borders and restricting travel. It's really important that we remain open and we remain focused on understanding and characterizing the problem and not punishing countries for doing outstanding scientific work and actually being open and transparent about what they're seeing and what they're finding," he added.
South Africa's Department of International Relations and Cooperation said the travel bans are "akin to punishing South Africa for its advanced genomic sequencing and the ability to detect new variants quicker."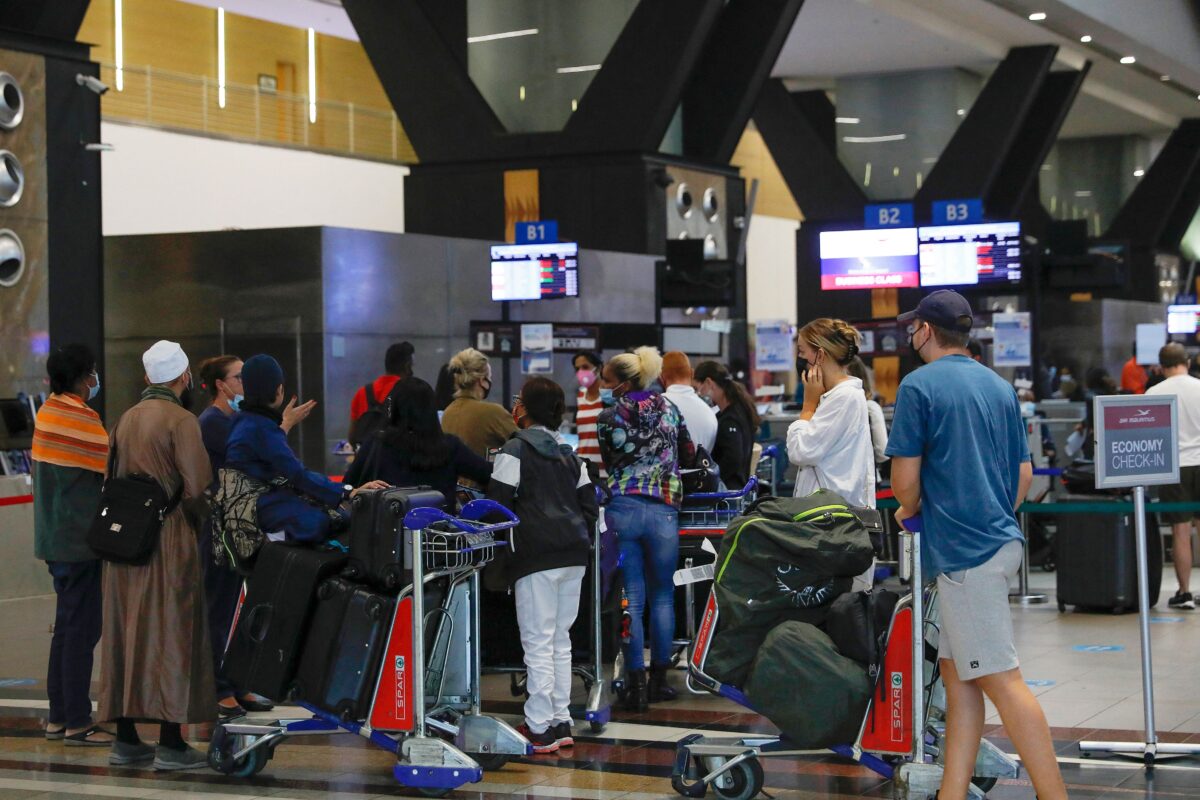 Cases of Omicron have been detected in other countries, including Israel, the Netherlands, and Hong Kong.
Many of the cases "have had no recent links with Southern Africa," the department said.
"Whilst we respect the right of all countries to take the necessary precautionary measures to protect their citizens, we need to remember that this pandemic requires collaboration and sharing of expertise. Our immediate concern is the damage that these restrictions are causing to families, the travel and tourism industries, and business," Grace Pandor, South Africa's minister of international relations, said in a statement.
The United States, Canada, and Brazil were among the countries that banned travel from southern African countries.
U.S. President Joe Biden on Friday was asked about the idea of countries being less willing to come forward with scientific developments if they're then the subject of travel restrictions.
"I'd say that's ridiculous, because you can't hide the variants," he told reporters while on vacation in Massachusetts.
"It's not like someone could hide the fact that there's a new variant with people getting sick more quickly," he added.