With claw wounds still healing on his face, the jogger who wrestled a mountain lion to the death has spoken out for the first time about the encounter.  The attack happened on a Colorado trail that left him needing 28 stitches.
When the Colorado Parks and Wildlife first announced that an unnamed jogger had fought off a juvenile mountain lion on Feb. 4, the dramatic story had one gaping hole—how had he managed to kill the lion with his bare hands?
On Feb. 14, the mysterious jogger was revealed as Travis Kauffman, 31, who described how he had rolled with the 40-pound cougar for 10 minutes in the pine needles and dirt after it launched an attack at his face, clamped its jaws onto his wrist and refused to let go.
After hitting the animal over the head with a rock failed, he finally suffocated the thrashing animal to death by pinning its throat with his foot.
Bleeding from wounds to his legs, face, and arm, Kauffmann got back to the trail, where he met some other joggers who took him to a hospital.
He needed 17 stitches to one wound on his cheek and another 6 to a wound in his nose.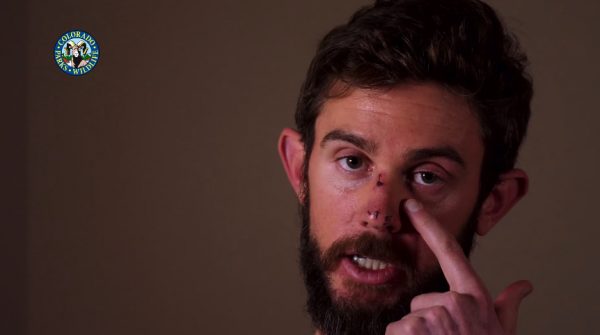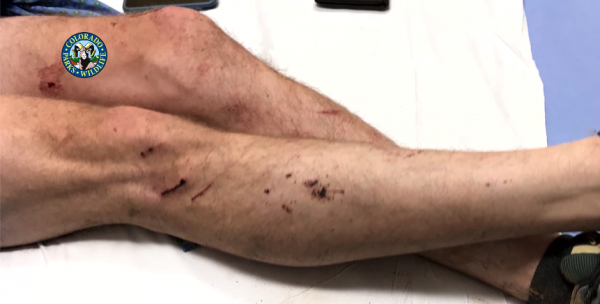 Speaking out for the first time of his ordeal at a news conference, and in a video provided by the Colorado Parks and Wildlife, Kauffmann said he was first alerted by a rustle in the pine trees behind him as he ran the trail in Horsetooth Mountain Park.
He turned around to find a mountain lion had been sneaking up on him, about 10 feet away.
"One of my worst fears was confirmed … I just had my heart sink into my stomach a little bit," he said.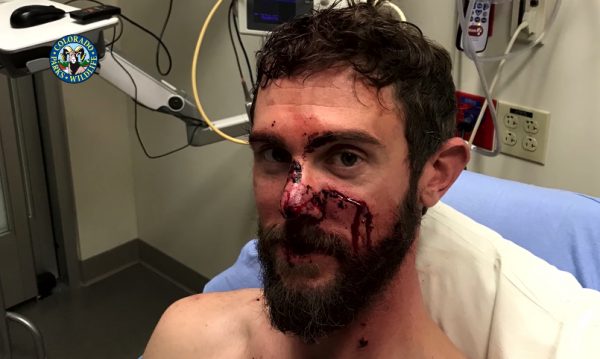 He started yelling, but the mountain lion kept on approaching and then lunged at him.
Lessons From His Own Cat
"It was going up toward my face so I threw up my hands to kind of block my face, at which point it grabbed onto my hand and wrist and from there it started to claw at my face and neck. And that's when kind of my fear response turned into more of a fight response," Kauffman said.
Kaufmann tried to throw it off, but the force threw both of them off balance, off the trail, with the mountain lion still gripping his wrist in its teeth.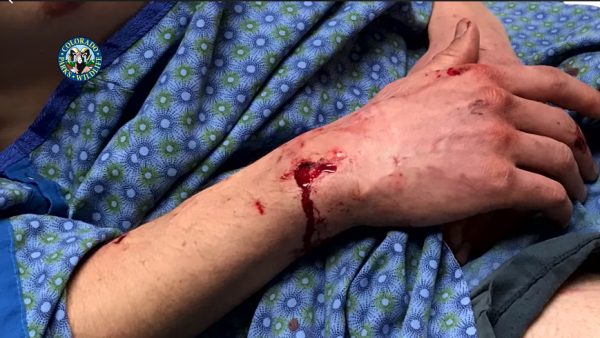 "From there it was just like a wrestling match," Kauffman said.
But lingering in the back of Kauffman's mind was a greater fear—the fear that the juvenile's much bigger mother might appear. Female mountain lions can reach over three times the weight of the one that had attached itself to Kauffman's wrist. Luckily for Kaufmann, no adult lion came to the aid of the juvenile.
At one point, with his free hand, he was able to grab a rock.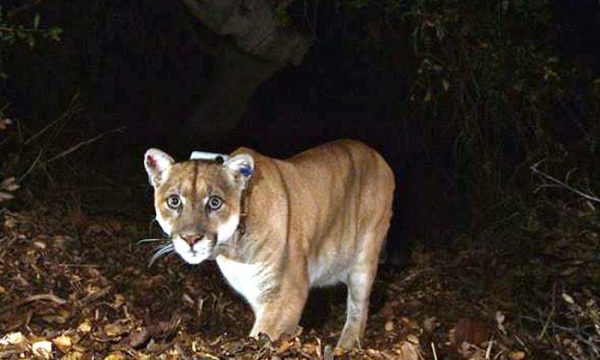 "I knew with two pretty good blows to the back of the head (and) it didn't release, that I was probably going to have to do something a little more drastic," he said. "I was able to kind of shift my weight and get a foot on its neck" until it succumbed.

As a recent cat owner, Kauffmann said he knew he had to control the animals back legs, pinning them to the ground with his left knee to stop it raking his guts or groin with its back claws as he pressed on its neck with his right foot.
"Once you get a cat on its back, its back legs go crazy, so I was pretty wary of the back claw," he said.
"It finally stopped moving and then the jaws opened and I was able to kind of scramble back up the hill and get the heck out of Dodge."
Kauffmann said he was screaming his best "barbarian yell"  but throughout the encounter, the big cat remained eerily silent.
"I was just thankful that he had his eyes and his fingers and all his parts, and it didn't look as bad as I maybe would have thought that it could," his girlfriend, Annie Bierbower told reporters.
According to the CPW, the lion weighed around 35 to 40 pounds. Body fat levels indicated it was hungry, but not starving. Adult male mountain lions can reach 150 pounds in weight.