2008 now feels like a very long time ago. It was a period when businesses closed doors, indices, currencies and stocks all went into red and stock traders all around the world were left to rue their losses. Today, the reverse is the case with positive figures being recorded across most major markets around the world.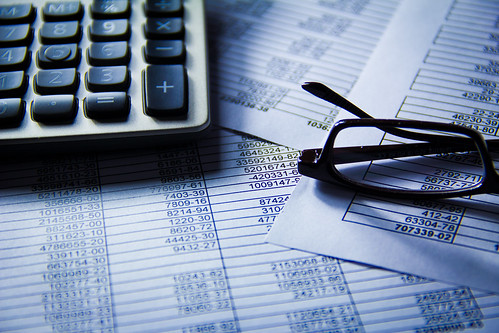 In the UK market for instance, the FTSE 100 shows that the economy is enjoying its best years in a long while.  In late 2013, the FTSE 100 index hit an unprecedented 6734 level. This was a level last seen at the height of the economy boom of 2007. In February this year, the index posted a new high of 6,838 prompting analysts to forecast that it only a matter of time before we see the all-time high of 6,930 posted in December, 1999.
Looking at the US market, the figures aren't much different.  The S&P 500 index posted its highest ever level in March 2013, eclipsing the 2007 peak.  Since that time, the index has increased by another 20%. In the past few months, the markets have seen retracements from the various highs but there are some experts that believe this has a lot to do with the Ebola threat in different parts of the globe presently and the lingering middle-east crisis. It is highly unlikely that we will go back to the dark days of 2008, and the outlook overall is very positive for many experts.
What does this mean for traders?

For experienced traders, the recovery has been a sweet but slow process. While some are yet to fully recover from their losses of 6 years ago, a large number are well on their way to full recovery. The recent retracements have also been welcomed by the "buy on dips" traders as the recent shedding of gains by the different indices around the world offered them the opportunity to add to their positions, whilst waiting for the markets to resume their upward surge.
The period between the crash of 2008 and today also saw other developments apart from the recovery of the markets. Stock trading tools are now far better than they were 6 years ago. This means both experienced and new traders are now revelling in the cutting edge technologies that have simplified the trading process.

The best example of such new technology is the new online trading platform from IG, a CFD and financial spread betting provider that recently launched a stockbroking service. The platform has bridged the gap for traders looking to trade shares in other parts of the world by offering flexible trading and low currency transfer costs. It also allows traders to trade all types of shares from one platform.
Speaking about the new platform Tim Howkins, Chief Executive of IG group says, "The global financial markets are faster-moving and more intertwined than ever before. Our new platform provides the latest in data, pricing and trading technology to those who want to trade the stock markets, and we can support them with round-the-clock customer service."