Retailer Toys R Us said on November 20 that it will remove toy guns and other toys that could "confuse" police after the Paris terror attacks.
"Toys R Us management asked its store directors in France to remove 23 toys that looked like guns and weapons," the global toy giant confirmed to AFP.
"This decision was taken in light of the Paris attacks. It was taken because these toys could be misinterpreted as real weapons and could be a source of confusion for police forces."
There was no indication when the toy guns may be reinstalled in the stores. Fréderik Renaud, director of a Toys'R'Us shop in Limoges, told France Info: "We received orders to retract all toy weapons until things calm down."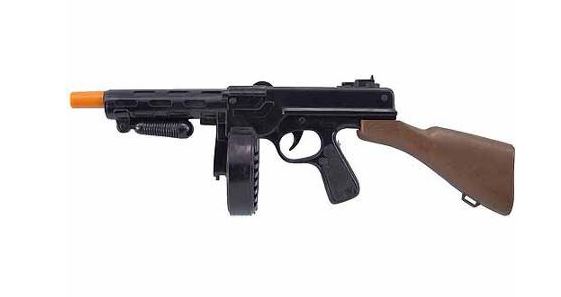 He noted the ban covered "anything that resembles a real weapon," primarily plastic rifles, machine guns, and pistols.
But the toy giant said that it will not include toys like light sabers and water guns.
The decision concerns around 50 out of the 10,000 different toys in stock at the 48 stores the retailer has in France.
It does not affect Toys R Us stores in any other countries as of yet.
The company's main competitors in France, La Grande Récré and Joué Club, declined to comment on the decision but neither have removed any toy guns.