Toyota has demonstrated that its new hybrid gas-electric TS030 LMP1 sports racer, entered in the 2012  World Endurance Championship, is up to the task, completing a 30-hour test at Paul Ricard race track in France.
Five different drivers shared seat-time in the new Toyota: Sébastien Buemi, Hiroaki Ishiura, Alex Wurz, Nicolas Lapierre and Kazuki Nakajima all put in stints at the helm.
"The test has been interesting and we have gained valuable experience, Alex Wurz said in a press release. "During our endurance test we did encounter some issues but that is why we are testing."
Toyota held the tests to test the durability of the chassis and engine, as well as the pit crew and engineering team.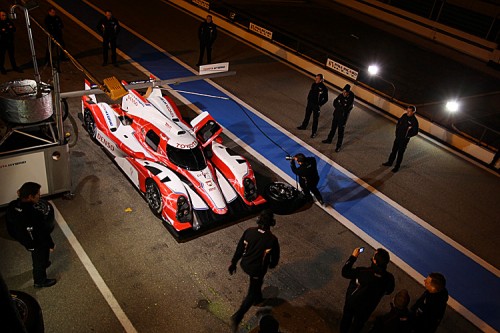 "We have done some valuable tests and this has contributed to our ongoing development of performance, reliability and organization, said Technical Director Pascal Vasselon on the team's website.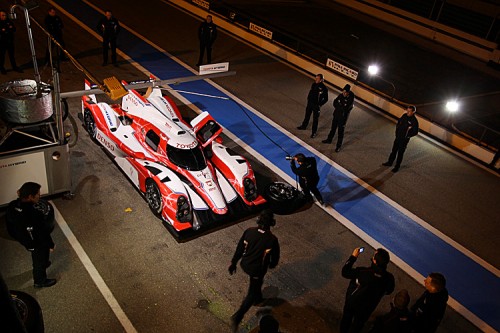 "The endurance test was an interesting experience; we were expecting challenges for everyone in the team and we weren't disappointed! It's not easy on the car or the people but we are all passionate about this project so a strong team spirit saw us through to the end.
"We are content with the results and the conclusions we have been able to draw, which will accelerate our preparations for our first race."
Hisatake Murata, Hybrid Project Leader, added, "This was the first time we have run the Toyota Hybrid System-Racing over such a long test session so we never expected a trouble-free week and we did experience a few issues, but nothing major. Thanks to a large amount of data and the detailed feedback of all the drivers we have a lot of information about how the THS-R powertrain behaves.
"We have been able to use this already to refine our systems and before the next tests we will work more on some of the issues raised."
More tests are scheduled for April, when Toyota run the car in race trim for its competition debut at Spa-Francorchamps May 5.