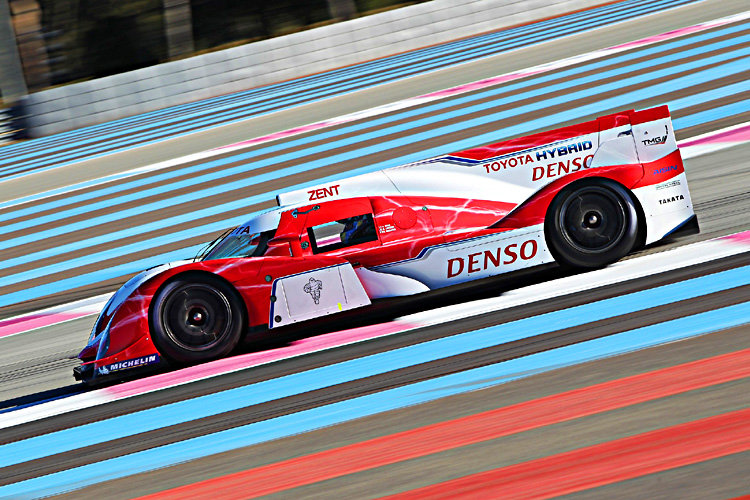 Toyota Racing announced Wednesday, April 11, that the team would not contest the next race on the World Endurance Championship schedule, the Six Hours of Spa on May 5. Toyota skipped the first race, the Sebring 12 Hours, because its car, the TS030, was not ready in time.
The only existing TS030 crashed on April 4th during a 30-hour endurance test on the Paul Ricard Test Circuit at Le Castellet France. The car's carbon fiber chassis, called a monocoque, was damaged beyond repair. Toyota Racing said it could not produce and safety-test a new monocoque in time for the Spa race, and had no choice but to withdraw.
The team plans to enter two cars at Le Mans, so another monocoque was either already under construction or soon to be started. However, hand-building a new monocoque could take as long as a month; no one knows how far along in the process Toyota Motorsport GmbH, which builds the cars, might have been.
"We are deeply saddened to announce this decision and our sympathies are with the drivers, team members and fans who have been anticipating the Spa race so eagerly, said Toyota Racing President Yoshiaki Kinoshita in a press release. "Since the accident we have looked into all options but unfortunately there is no alternative course of action open to us."
TMG will be working non-stop to produce another monocoque so that the team can resume endurance testing.