KATHMANDU, Nepal—High in Nepal's Himalayas, helicopter rescue operations were once credited for saving the lives of foreign trekkers who suffered altitude sickness or were stranded during their grueling trek.
But a wide-ranging scam involving chopper operators and tour organizers has given a bad name to the impoverished country's trekking industry, a major component of the tourism sector.
The exposure of a massive insurance scam that occurred during the summer of 2018 revealed that tour guides had persuaded hikers to initiate a rescue in the mountains in order to extract tens of thousands of dollars from Western insurance companies.
Most medical emergencies cited for rescues later turned out to be false, with the commissions pocketed by trekking agents, chopper operators, and hospitals, a five-member panel formed by the government found. The trekkers were admitted to a handful of hospitals that catered to tourists and expats in Kathmandu, which, in turn, inflated the medical bills, the investigation revealed.
The panel investigated 10 helicopter companies, six hospitals, and 35 trekking and rescue companies. It found that eight trekking and rescue companies, four hospitals, and three helicopter companies were involved in the scam.
But industry insiders say the government, which promised to crack down on the offending companies, hasn't taken any action and has allowed them to continue to work.
"This has tarnished Nepal's image as a country where trekkers are evacuated even for minor illness in order to profit from their insurance," said Ang Pemba Sherpa, general secretary of Trekking Agents' Association Nepal.
Sherpa said the government should have reassured foreign trekkers by cracking down on the companies that are complicit in the scam.
"But they were not punished because these companies enjoy political patronage. Trekking agents who are not involved have also been lumped together in it, which has hurt the sector," he said.
The scam has dealt a blow to the sector, he said. "It could cause a decline in tourist numbers in the spring season."
While tour operators charge as little as $1,000 for a two-week trek on Everest, a helicopter rescue costs from $3,000 to $6,000.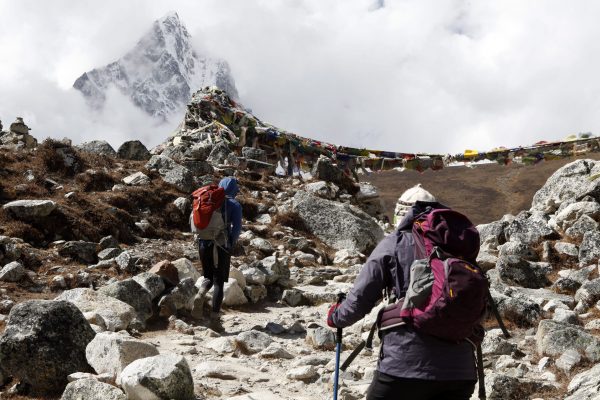 In order to maximize commissions, some helicopter operators crammed in three or four trekkers at once, but billed for three or four separate rescue trips.
"Tour guides see that there's an opportunity to make money by calling for a [medical evacuation]. It ensures them kickbacks," said Suraj Paudyal, a Nepalese rescuer trained by Switzerland's Air Zermatt, which rescues climbers in the Alps.
Tea houses along the trekking trail also were involved, according to Paudyal. "They deliberately made trekkers sick by adulterating their food," he said. The sector is rife with conflicts of interest, with tour operators themselves investing in hospitals and helicopter companies, he added.
In recent years, Western insurance companies have raised the insurance premium. Until five years ago, they charged $70 for an Everest trek involving a helicopter rescue, but now, the premium has gone up to $300.
"Trekking in Nepal has become expensive, which might make Nepal unattractive for budget tourists," he said.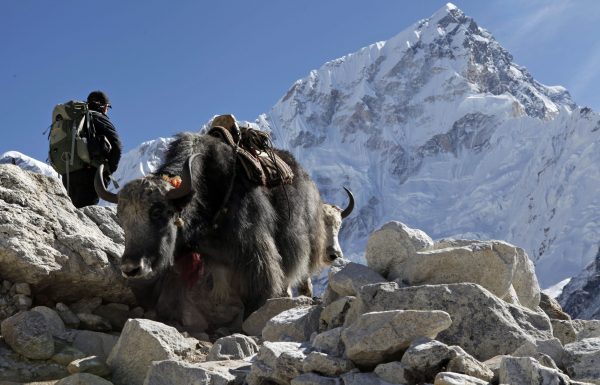 Prakash Sharma Dhakal, a spokesman at the ministry, said the guilty helicopter operators have been barred from flying to restricted areas in the northern Himalayan region.
"We have forwarded the cases of hospitals to the Ministry of Health. The Department of Revenue Investigation is probing the trekking agencies' taxes to see if there's a discrepancy," he said. A special police team is also investigating the cases, he added.
But tour operators say the government missed the opportunity to reform the sector, one of the major foreign currency earners.
"Obviously, there's collusion here. The sector has little government oversight. The authorities are tight while granting licenses, but after that, the private sector is largely on its own," said Raj Gyawali, founder of Social Tours in Kathmandu.
The negative publicity generated by the scam could divert trekkers to other destinations, such as Peru and Mount Kilimanjaro in Tanzania, he said.
"Everyone is selling the same Everest trekking route, there's no diversity. This has resulted in a cutthroat completion among Nepal's tour operators," he said.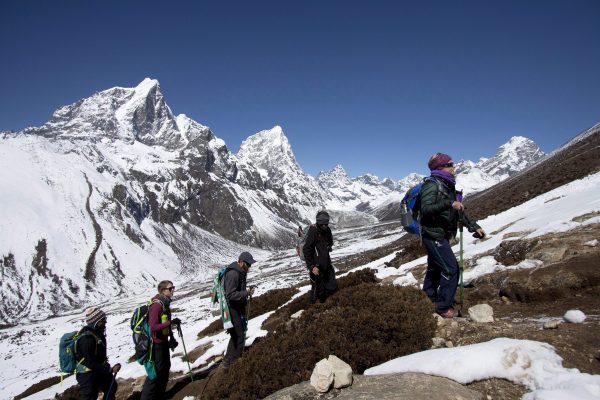 "Human greed is a crucial factor. The poorly paid guides and tour organizers want to make a quick buck by calling for a helicopter evacuation," he said.
Paudyal, who also works for Simrik Air, a helicopter company, said lack of a centralized search and rescue authority in Nepal has caused a delay in rescue, endangering lives of trekkers.
"At the time of crisis, we don't have a system in place. The trekking agency itself is responsible for initiating a rescue. A lot has to be done to reform the sector," he said.