Millions of Britons face tighter restrictions on their freedom today, as various regional COVID-19 curbs come into force.
Greater Manchester at midnight became the third region to hit the highest Tier 3 alert, affecting 2.8 million people.
At 6 p.m. Wales starts a 17-day "fire break" lockdown with all non-essential shops to shut along with all restaurants and pubs as people are told to stay home.
From midnight tonight, South Yorkshire will also move into Tier 3 measures.
That will bring the total number of people living under the category to nearly 7 million.

Meanwhile, Stoke, Coventry, and Slough will head into the Tier 2 category at midnight.
Scotland, Wales, England, and Northern Ireland have all adopted different rules and measures to tackle the spread of the CCP (Chinese Communist Party) virus.
The three-tier approach, which is unique to England, is supposed to provide a standardised approach to regional measures. Scotland today announced its own five-tier system.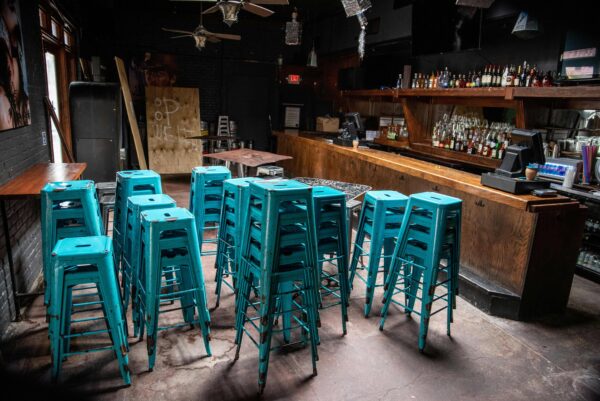 In Wales, the government has decided on what is sometimes called a "circuit breaker" lockdown.
First Minister Mark Drakeford previously said that the "fire break" measures were strictly time-limited and would come to an end on Nov. 9—even if numbers have not come down.
He said that the measures were to "reset the clock and allow us to get through to Christmas."
"People must stay at home, except for very limited purposes, such as for exercise," according to the new measures.
Drakeford said that the break was "a short, sharp, shock to turn back the clock, slow down the virus, and buy us more time."
Asked how the measures would be enforced, Drakeford said that public cooperation was essential.
"If we have to rely on the police and enforcement agencies to make a success of his period, we will not succeed," he said. "We succeed by people asking themselves not 'What can I do?' trying to find ways of getting around the rules, but 'What contribution can I make? What part can I play in making this period work for Wales?'"
Concerns have been raised over a lack of public co-operation over self-isolation.
A study in September found that just 11 percent of people were self-isolating after being told to through the tracing app.
That study by Kings College London was published a few days before it became a legal requirement to isolate on being contacted.
Boris Johnson yesterday hinted that a lack of co-operation was blunting the effectiveness of the already struggling NHS contact-tracing system.