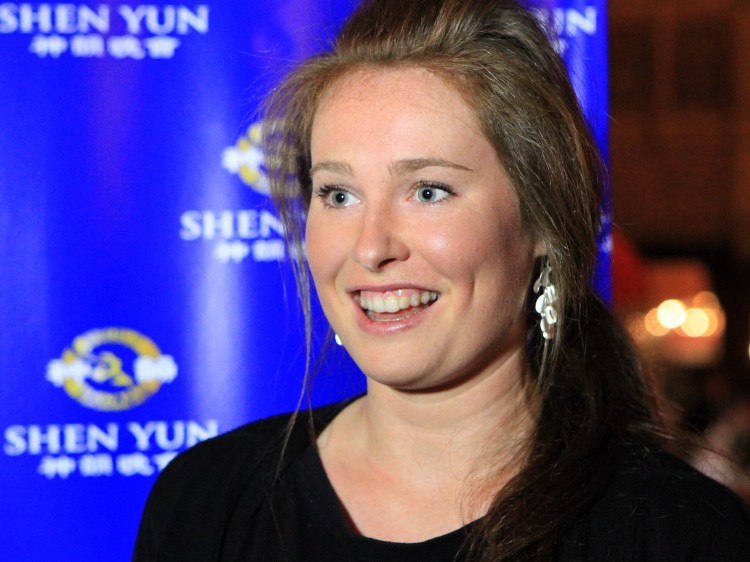 MELBOURNE, Australia—A highlight for Melbourne theatre goers was New York's Shen Yun Performing Arts at the Regent Theatre on April 13. The New York based Shen Yun showcases classical Chinese dance and music. Emily Falconer, who has recently completed her Bachelor of Performing Arts was enthralled with the magnificence of the production.
"Their performance was mind blowing," said Ms. Falconer, "It's a combination from dance to drama to juggling, it was just amazing entertainment, and I was riveted the whole time. It was totally amazing! it was stunning—the precision of the dancing, the colours, everything. It was totally amazing!"
Shen Yun's mini-drama pieces draw upon stories and legends that span China's history from the Yellow Emperor and through the Tang and Song dynasties and all the way to the modern day.
"I didn't know the stories before I came and I was able to totally understand what was going on, or at least appreciate what was going on. I loved the show."
She was saddened to hear the Shen Yun is unable to perform in China.
Having studied performing arts she commented on the overall harmony of the production.
"It was great, all the elements worked together in harmony. It had comedy in it, comedy and drama."
Ms. Falconer found the way the animated backdrop interacted with the performers was sometimes humorous and always magical. She felt it was special how classical Chinese dance was brought into the 21st century with the animated flower petals and the snow softly falling.
"It was a really interesting aspect of it. You've got this classical dance, yet you've got the multimedia with the background and the dance. And mixing the multimedia, the two together, it was amazing! I thought it added a lot to the performance."
The Shen Yun Orchestra consists of Western and Chinese instruments together. The music is original and composed to perfectly fit each dance.
Ms. Falconer thought the whole show "amazing" and the music "brilliant" with a range of different stories and acts suitable for all age groups.
"Everyone would appreciate it, different age groups, everyone—it was great. Go and see it."
She felt that the most important element for her was education.
"It's nice to learn something … I haven't had that experience before, and I really enjoyed that. For example I didn't know that Chinese dancing incorporated a lot of flips, I thought it came from a gymnastic background."
Reporting by NTD, Jade Lor and Philippa Rayment
Shen Yun Performing Arts, based in New York, tours the world on a mission to revive traditional Chinese culture.
For more information, visit ShenYunPerformingArts.org.