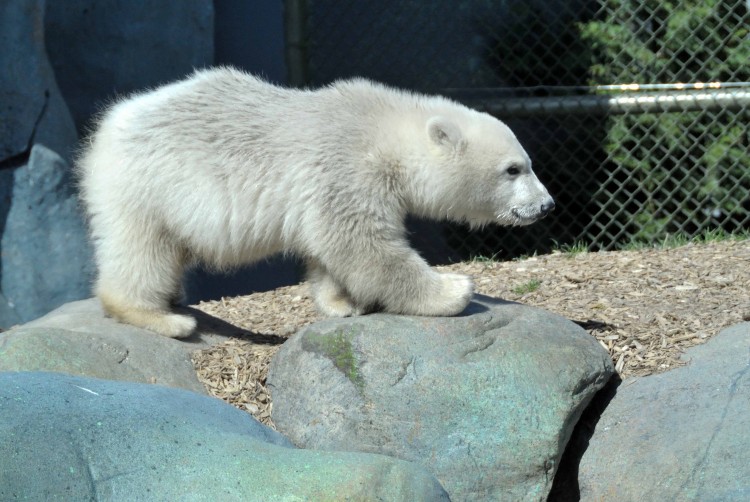 Nearly 40,000 participants voted online to choose a name for the Toronto Zoo's newest polar bear.
Voters chose "Hudson" among the top-five short-listed names for the male cub.
The zoo started the Name the Polar Bear Cub Contest in early February, and asked people to submit their name choices online. Voters then chose their top picks among the five most popular names during the period of March 17 to 28.
Toronto Zoo CEO John Tracogna says that the high number of voters shows how much people want to be involved with the Zoo and conservation. Polar bears are listed as a vulnerable species.
"Hudson's story, starting with the dedicated care of our Wildlife Care staff touches people's hearts," Tracogna said in a statement.
Five-month old Hudson is among one of the four polar bears at the Toronto Zoo. The bears can be seen at the zoo's polar bear exhibit.