On a chilly Saturday in Toronto, a group of Chinese students demonstrated at Mel Lastman Square, hoping to send their voices of support to dissidents in China, who have been protesting against Beijing's draconian COVID-19 policies and calling for an end to the authoritarian Chinese Communist Party (CCP).
Lin Litong, a co-organizer of the Nov. 19 protest and the representative of Chinese student organization Assembly of Citizens, said they were showing solidarity and called for support of a dissident in Haidian District, Beijing.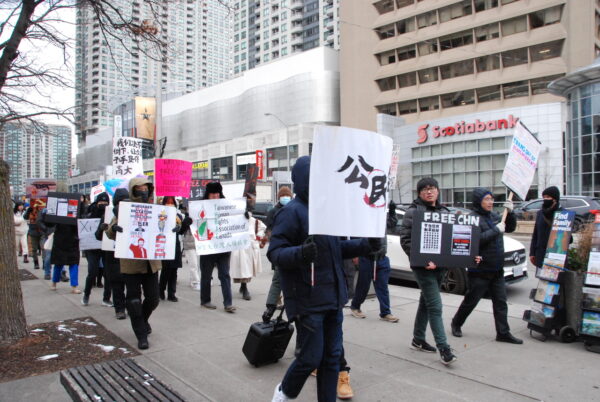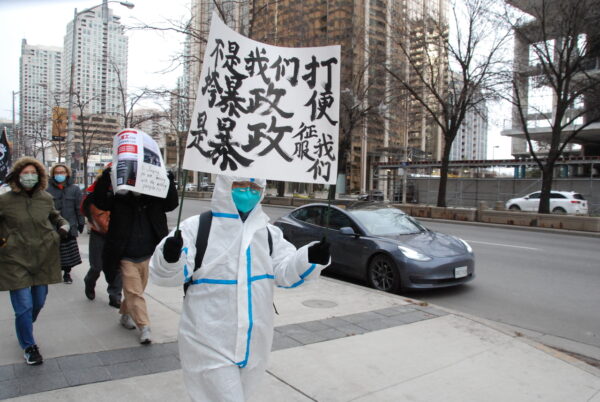 On Oct. 13, Lifa Peng, alias Zaizhou Peng, raised a banner at the Sitong Bridge in Beijing and burned tires to protest against Chinese leader Xi Jinping's zero-COVID policy, which has seen massive and sometimes brutal lockdowns and nucleic acid testing campaigns across the country.
Peng's banner read in Chinese: "We don't want nucleic acid testing, we want food to eat; we don't want lockdowns, we want freedom; we don't want lies, we want dignity; we don't want Cultural Revolution, we want reform; we don't want [dictatorial] leaders, we want elections; we don't want to be slaves, we want to be citizens."
The "Sitong Bridge Incident" was reported by Western media as "one of the most significant acts of Chinese protest seen under Mr. Xi's rule," particularly as it occurred at the sensitive timing ahead of a critical CCP national party congress on Oct. 16. Peng has been dubbed as the "Bridge Man," a reference to the renowned "Tank Man" in the 1989 Tiananmen Square Massacre.
Peng has reportedly been arrested by Chinese authorities.
Lin said the Nov. 19 protest in Toronto was the first held by overseas Chinese students since the Sitong Bridge Incident, and they cherish this opportunity to push back against Beijing's authoritarianism.
"If we don't oppose China's overseas infiltration, the human rights and freedoms of expression we enjoy in Western democracies such as Canada and the United States will be at risk. Especially for us international students—China's suppression of academic freedom and foreign infiltration operations have actually found its way into the university campus," he said in Chinese.
"Many people have been hurt because of the CCP's operations, regardless of who you are, they have affected us all. That's why we chose these [anti-communism] themes as the main subject of our event," Lin told The Epoch Times.
Wester Yang, another co-organizer of the event, also pointed to Beijing's foreign interference operations in Canada, including reports of Chinese police service stations in Toronto, allegedly used for intimidating or coercing Chinese living abroad who are critical of the communist regime into returning to the country to face punitive measures.
"The so-called overseas student organizations funded by the [Chinese embassy] have also played the role of warning or surveilling dissidents in school," Yang said.
A Chinese student, only known as Lorraine, also told The Epoch Times that "I am in a free [country], but I have many friends in Hong Kong, Taiwan, and China, and I hope they can enjoy freedom from fear."
Anna Gao and Gorden Guo from NTD and Michelle Hu contributed to this report.