Police shot and killed an armed man seen walking on a street in east Toronto as five nearby schools went in lockdown as a precautionary measure.
Toronto Police Chief James Ramer said in a media briefing that police responded to a report of an armed man in the area, and fired after the gunman confronted them. Ramer said he couldn't provide further details, citing ongoing investigations..
The Toronto District School Board (TDSB) said on Twitter that schools including William G Davis Junior Public School, Joseph Howe Senior Public School, and Sir Oliver Mowat Collegiate Institute went under lockdown, while Charlottetown Junior Public School and Centennial Road Junior Public School were in "Hold & Secure" as a result of police investigation.
As of roughly 3 p.m., the lockdowns in all schools were lifted, the TDSB said.
Toronto police said on Twitter that they located the man between Maberley Crescent and Oxhorn Rd, which is roughly 200 metres away from the William G Davis JPS.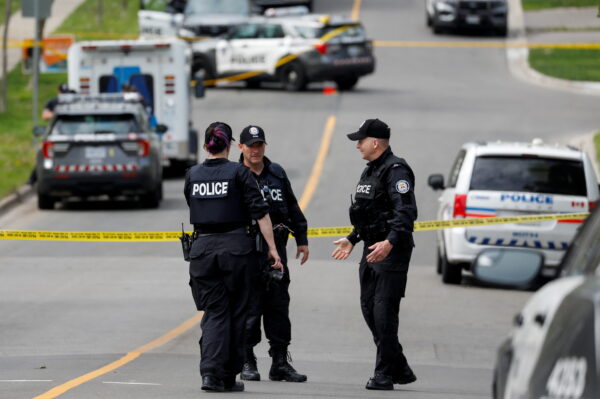 Police said there is no wider threat to public safety and parents can pick up their children at the schools.
The incident follows the tragic killing of 19 children and two teachers at an elementary school in Texas on May 24.
"I certainly understand the trauma and how traumatic this must have been for staff, students and parents, given the recent events that have happened in the United States," Ramer said.
Ramer said Toronto police are investigating the incident.
"I don't want to speculate and suggest that it's something similar to what's happening in the United States," he added, saying further investigations are being conducted.
He also said police is setting up patrols in the area and "continue to work with our school and community partners and services will be available for those that require those services."
Reuters contributed to this report. 
Editor's note: This article was updated to add more details about the incident.