Canada's largest school district is moving hundreds of elementary school teachers from in-person to online classes.
The Toronto District School Board (TDSB) announced the change Tuesday in an effort to balance out the ratio of students to teachers across the district. The change will take effect on Oct. 13.
The board said there are currently over 66,000 elementary students who opted for online classes—more than anticipated—and some have yet to be assigned a teacher.
The shift of students to virtual classes resulted in some in-person schools having more teachers than the students, which made the reorganization necessary, according to TDSB.
The reorganization, however, means that the now smaller in-person classes may be combined to form a larger class, with some students being assigned to a different class or teacher.
"While I understand it is a challenge for students and their families to have to change teachers at this time, it is really about making sure we support all students," spokesperson for TDSB Ryan Bird told CBC in an interview.
"We desperately need these teachers in our virtual school."
The board said the majority of elementary schools will not see significant changes, but a handful will lose more than four teachers.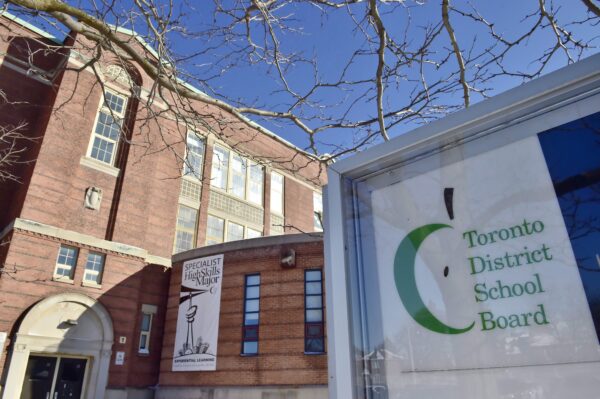 The board also maintained that even with the changes of in-person elementary classes, the class size limits will remain within public health measures to ensure the safety of students, teachers and staff.
Likewise, the board said it will try to create single grade classes, but parents should expect to see more split classes in this challenging time.
The board said parents whose children are directly affected by the change will be contacted this week.
In terms of online classes, there are currently about 2,500 permanent elementary teachers providing the lessons. With the latest decision, more permanent teachers will join into this group, replacing 25 percent of over 800 occasional or temporary teachers being deployed to fill up the gaps of any shortfall. The online class size ratio will be about 20 students to one teacher.
In addition, TDSB informed parents that the current occasional or temporary teachers will team up with the incoming permanent teachers to ensure the transition for their children to be as smooth as possible.
"New teachers coming to the virtual school will undergo training before the transfer and we expect that new teachers will be in place and on our learning platform Brightspace by the week of October 13," the board said.
Meanwhile, the board also announced Tuesday the appointment of its new interim director of education, Dr. Kathy Witherow, who will start her role on Oct. 10.
Witherow previously worked in senior roles and has many years of experience as an elementary and secondary classroom teacher, according to the board.
"I look forward to continuing working together with all educational partners as we focus on ensuring all of our students are once again back to school, either in-person or virtual, and that the learning experiences are safe, engaging, and centred on the identity and strengths of each of our students," Witherow said in the press release.
With files from The Canadian Press